Why Americans will still pay more for imported whiskey, scotch and French wine
Wine, spirits and specialty food retailers started stocking up on imported bottles ahead of the tariffs threat earlier this month. But wholesalers had raised prices in advance of the expected tariffs.
President Trump and French President Emmanuel Macron may have called a truce to avoid massive tariffs on imported French products, but that doesn't mean prices on imported food, wine and spirits will go down for American consumers any time soon, retailers say.
Beverage distributors raised prices on French wine and imported scotch and whiskey products in anticipation of the expected 100 percent tariff that would more than double the cost of products like French wine and European cheeses.  And liquor store owners who have forked over hundreds of thousands of dollars to stock up fear that prices will continue to stay high. As a result, more Americans will likely reach for American-made wines, bourbons and whiskeys instead of imported ones like Baileys and Macallan.
"Distributors raised prices before the tariffs hit in anticipation," Craig Allan, owner of All-Star Wine and Spirits, of Albany, New York, told FOX Business.
Allan says he usually spends less than $100,000 to stock up on imported liquor and wine but when the threat of prices more than doubled in December, Allan, like many store owners, stocked up on supplies to last him at least six months. He spent $400,000 on imported scotch, whiskey and wine.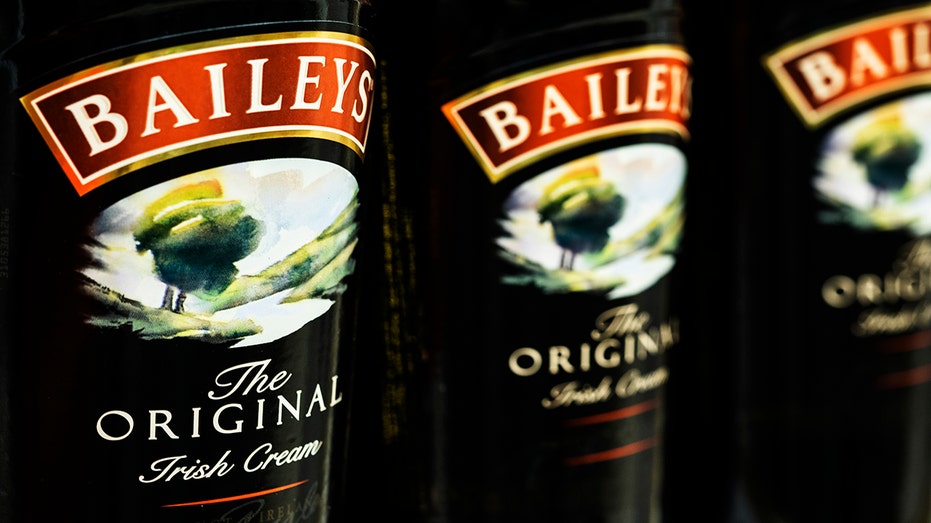 The current wholesale price for a bottle of Baileys Irish Cream is around $40, which is up from $27.50 in December, Allan said. He added that most liquor stores will mark up prices to more than $40 on shelves. The wholesale price for a bottle of Macallan 12 Year Old, Allan said, is now $58, up from $53 in December.
PROPOSED TARIFFS ON FRENCH GOODS COULD BOOST US WINE SALES
"A lot of these scotches went up 20 to 25 percent, some of the rarer ones are out of control," Allan said. "People are going to have sticker shock, they're going to start drinking more American bourbons."
Ticker
Security
Last
Change
Change %
DEO
DIAGEO PLC
182.27
+2.65
+1.48%
Wine is also marked up. A case of Chateau Senejac, a French-made Bordeaux, was $179 in November, and it went up to $20 a case a month later to $199. A popular 2016 bottle of Laffite-Rothschild also went up in Dec. to $1,000 a case, Allen confirmed.
The wholesale price hike is a result of the 25 percent tax increase on $7.5 billion worth of products levied in October in retaliation of European Union subsidies to aircraft maker Airbus. Macron said on Monday, however, that he had a "great discussion" with Trump on a digital tax to potentially avoid increased tariffs from being imposed imports.
FRANCE'S MACRON SAYS HE, TRUMP HAD 'GREAT DISCUSSION' ON DIGITAL TAX
"Great discussion with @realDonaldTrump on digital tax," Macron wrote in a tweet. "We will work together on a good agreement to avoid tariff escalation."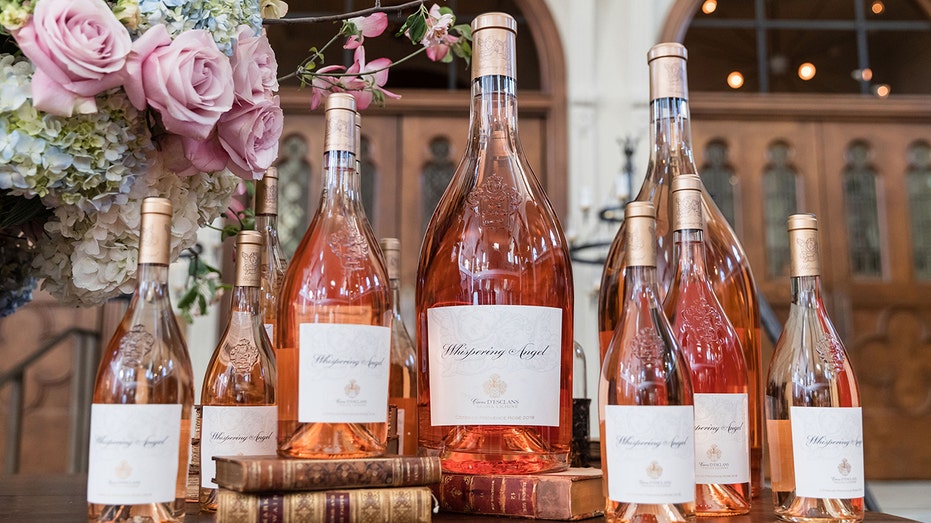 A number of other wine, spirits, and specialty food retailers started stocking up on imported bottles ahead of the tariffs threat earlier this month. A wine shop retailer in Scarsdale, New York, stocked piled bottles of the French rosé brand Whispering Angel, which is currently priced at $22 a bottle, in fear that they could cost as much as $55 a bottle under the proposed tariffs. And a Manhattan cheese shop bulked up on Parmesan and Manchego to boost its inventory, the New York Post reported. 
GET FOX BUSINESS ON THE GO BY CLICKING HERE
"A large amount rosé that's produced is coming from Europe. Now, you're going to start seeing rosé from pretty much everywhere because it's a category people are looking for," Brahm Callahan, a Master Sommelier and wine director at Grill 23 & Bar steakhouse in Boston, said. "A lot of producers from other wineries might wait to release their wines later in the year."
American-made wine sales are already up 5 percent this year to nearly $48.8 billion compared to more than $46.6 billion last year, according to the most recent data from Wines Vines Analytics. And domestic wine sales, including bulk imports, increased 5 percent.