Almond Kringle sold at Trader Joe's faces recall over undeclared pecans
The product was sold at Trader Joe's locations in 9 states
Heads up, sweets lovers: A popular holiday dessert sold at Trader Joe's locations is facing a recall after it was found the product may contain undeclared pecans.
Wisconsin-based O&H Danish Bakery Inc. is calling back some 3,173 units of Almond Kringle sold at Trader Joe's stores in at least nine states: Texas, Tennessee, Oklahoma, New Mexico, Louisiana, Colorado, Kansas, Arkansas and Alabama.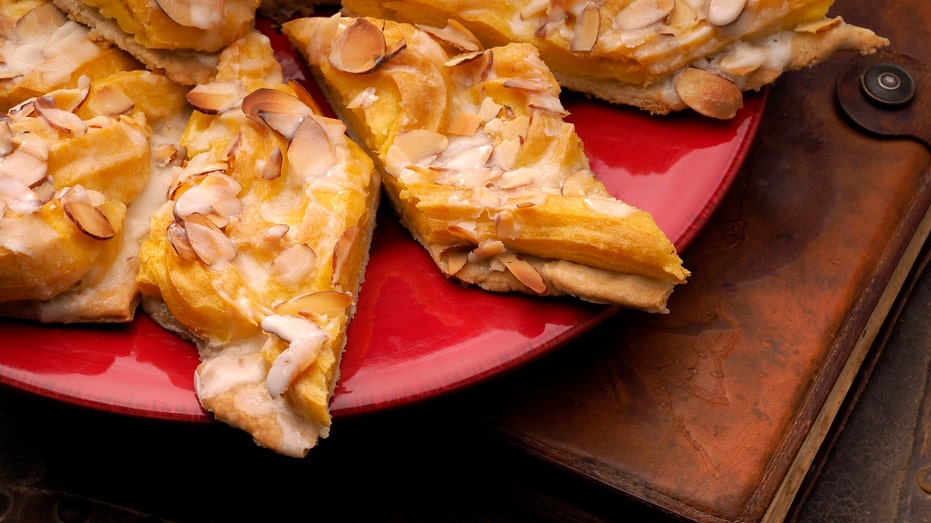 Though no adverse reactions have been reported as of Friday, those who have allergies to pecans "run the risk of serious or life-threatening allergic reaction if they consume these products," per a recall notice posted to the U.S. Food and Drug Administration (FDA) website.
The recall came after "four pecan-filled kringles were incorrectly labeled as Almond Kringle and delivered to the Trader Joe's distribution center as a part of a larger order," per the recall notice, which noted that a "subsequent investigation indicates the problem was caused by a temporary breakdown in the company's baking and icing processes."
LEAN CUISINE RECALLS SELECT FROZEN CHICKEN MEALS AFTER COMPLAINTS OF PLASTIC IN PRODUCT
The affected products are packaged in a white, wax paper bakery bag that bears the batch code #26720 in the upper right-hand corner of the nutritional label on the product.
"If you purchased the Almond Kringle with the specified batch code from a Trader Joe's store in one of the nine states listed and have a pecan allergy, please do not eat it," reads the recall announcement. "We urge you to discard the product or return it to any Trader Joe's for a full refund."
PUBLIX RECALLS HOLIDAY COOKIES IN 7 STATES
Those who would rather have a replacement item delivered to them can email a picture of the product label to TJrecall@ohdanishbakery.com, the company said.
Those with any further questions related to the recall can call 262-631-5398.