Trump: New Air Force One will have 'red, white and blue' paint scheme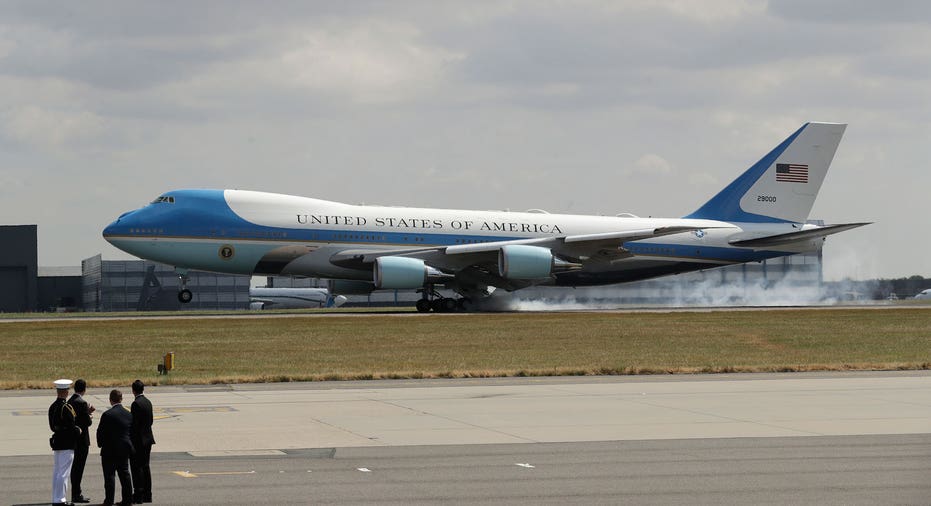 The new Air Force One is getting a different look, according to President Donald Trump. Meanwhile, Boeing won a $3.9 billion contract to build two 747-8 aircraft, each of which will serve as Air Force One.
In an interview with CBS, Trump said the next generation of presidential jets will sport a red, white and blue paint scheme.
The upgraded Air Force One is "going to be incredible," he said. "It's going to be the top of the line, the top in the world, and it's going to be red, white and blue, which I think is appropriate."
The new livery depicting the colors of the American flag will replace the current white and light blue design, which President John F. Kennedy and First Lady Jackie Kennedy selected. Axios previously reported that Trump had requested a red, white and blue paint scheme to give Air Force One a more patriotic look.
Boeing, which once faced criticism from Trump over the cost of the project, is building a fleet of two new Air Force One jets. After discussions with Trump, Boeing reached a deal to supply the jets for $3.9 billion, down $1.4 billion from the original estimate, according to the White House. In order to keep costs in check, the aircraft maker will build the Air Force One jets using two existing 747-8 commercial planes that were never delivered to the original customer.
"President Trump negotiated a good deal on behalf of the American people," Boeing said in a tweet in February.
The new Air Force One jets are scheduled to arrive by 2024.