E-cigarettes under fire on Capitol Hill as nearly 1 in 10 eighth graders vape
Congress is demanding answers about e-cigarettes at a Tuesday hearing less than a week after a study found more than 1 in 11 eighth graders reported vaping nicotine during the previous 30 days.
The Centers for Disease Control and Prevention confirmed earlier in September that at least three people died from vaping-related illnesses, precipitating the House Oversight and Reform Committee's hearing, which focused on the outbreak of e-cigarette-related lung illnesses and data showing that more teens are using e-cigarettes.
For example, a survey in the New England Journal of Medicine found that more than a quarter of twelfth-grade students reported vaping in the previous 30 days. The survey looked at eighth, tenth and twelfth graders and found that students who had vaped nicotine in the last year or at all "significantly increased" in each age group from 2018 to 2019.
Members of Congress heard from witnesses including CDC Principal Deputy Director Dr. Anne Schuchat, parent Ruby Johnson and e-cigarette user and "minority witness" Vicki Porter. Schuchat testified that no single product, substance or brand has been linked to the lung disease outbreak and that the CDC continues to investigate.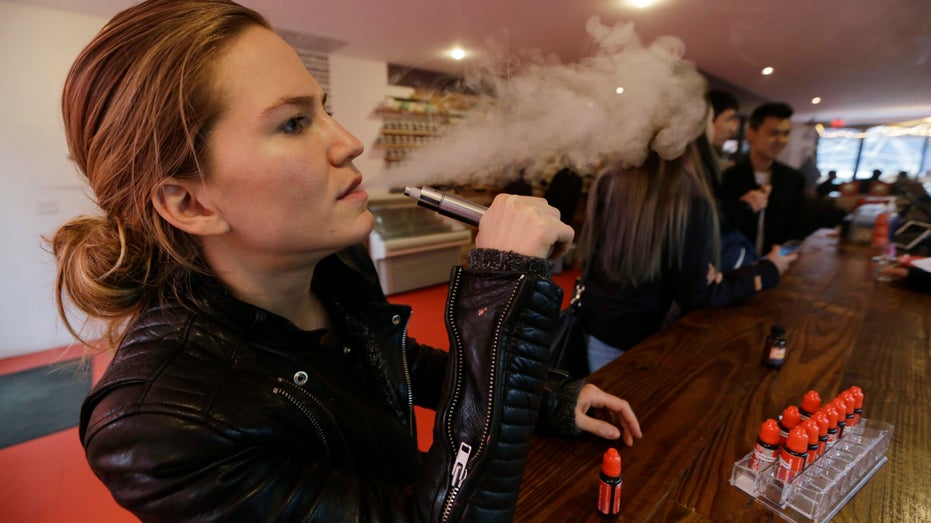 "We're particularly concerned about nicotine use in youth, in pregnant women and in adults who are not already using cigarettes. The issue is the developing brain, the developing fetus and the risk of going on to cigarette smoking," Schuchat said. "Most people don't realize the brain continues to develop until age 25 in most people. Nicotine can cause many problems including difficulties with attention, memory, learning problems."
Porter shared that switching from cigarettes to e-cigarettes nine years ago likely saved her life.
"Quitting smoking is very, very, very hard. Nobody tells you that. ... Vaping is a health miracle to me because without it I would probably be on my way to a lung cancer diagnosis," Porter told members of Congress.
She said flavors are important to keep adult smokers using e-cigarettes instead of backsliding to tobacco. She said she has never been healthier since switching to e-cigarettes.
Democratic Illinois Rep. Raja Krishnamoorthi is head of the Economic and Consumer Policy subcommittee hosting Tuesday's hearing. He has been an outspoken critic of the vaping industry and, in particular, e-cigarette giant Juul.
Krishnamoorthi said last week that he supported Walmart's decision to discontinue sales of e-cigarettes and other electronic smoking devices.
"I commend businesses like Walmart that treat the youth e-cigarette vaping epidemic with the seriousness it deserves. Too much remains unknown about these unregulated products. The American people are not guinea pigs," Krishnamoorthi wrote on Twitter on Friday.
Meanwhile, federal prosecutors in California have reportedly launched a criminal probe into Juul, according to The Wall Street Journal.
CLICK HERE TO READ MORE ON FOX BUSINESS