Ozempic for weight loss could be deadly: It should not be 'given out like candy,' doctor warns
Ozempic is FDA-approved strictly for the treatment of diabetes
Hollywood's latest weight loss trend – a diabetes medication called Ozempic – may be too good to be true.
WEGOVY, OZEMPIC: THE BARRIERS TO ACCESSING THESE WEIGHT LOSS DRUGS
During an appearance on "Mornings with Maria," Wednesday, Fox News medical contributor Dr. Janette Nesheiwat issued a pressing warning against Ozempic, cautioning users that it can cause a slew of medical side effects, including the potentially "life-threatening" ailment, intestinal obstruction.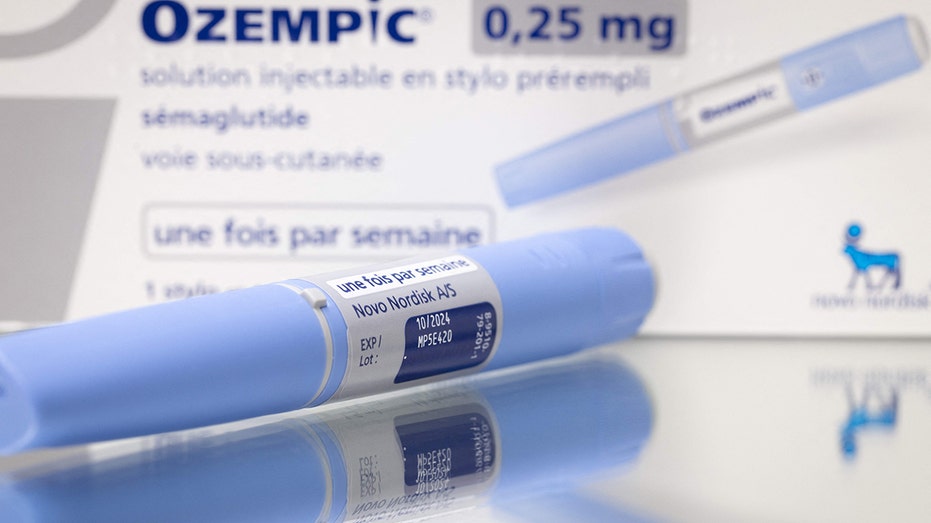 Ozempic is an injection-based medication used once a week to treat diabetes – a disease that impacts over 100 million Americans. 
"You give this a shot to yourself once a week. And the purpose of this is to lower your blood sugar. It stimulates your pancreas to release insulin, which lowers your blood sugar, but it also sends signals to your brain that you're full. So, you have this early satiety, therefore you will lose a few pounds. But it's not without side effects," Dr. Nesheiwat stressed. 
ELON MUSK JUMPS ON NEW WEIGHT-LOSS TREND: DIABETIC MEDICATIONS
"Your blood sugar can drop too low, for example. You can have dizziness, you can have vomiting. If you have a history of thyroid cancer, it can reintroduce that cancer into your body. But why it's making headlines now is it's found to cause what's called intestinal obstruction. And that's not a common thing, but it's important that you're aware of these potential side effects. Intestinal obstruction could be life-threatening," she continued. 
Dr. Nesheiwat continued, encouraging Ozempic users to seek medical care "right away" if they suffer from the drug's dangerous side effects. 
"It shouldn't just be given out like candy."
"If you're starting to have vomiting and pain, and you don't seek medical care right away, it can cause death, ischemia of your intestines, which might require surgery. So, it's very important to know the side effects, to understand the risks versus the benefits. And that's why it's the responsibility of your doctor to let you know about these risks versus benefits. And are you a candidate? It shouldn't just be given out like candy" she explained to host Maria Bartiromo.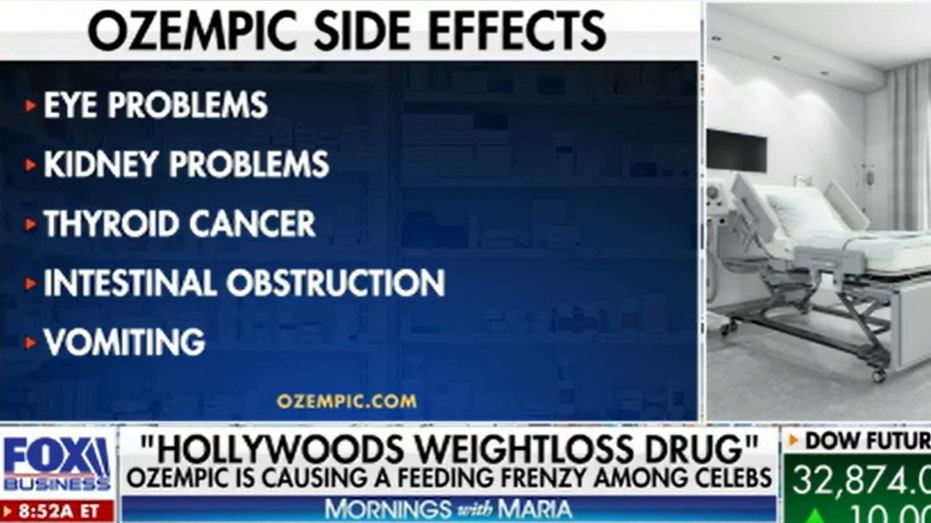 Ozempic is FDA-approved to treat diabetes, however, doctors are able to "give out" the drug seemingly with no repercussions for weight loss, Dr. Nesheiwat added. 
DIABETES-RELATED WEIGHT LOSS DRUGS FACING SUPPLY ISSUES AMID VIRAL TREND
Bartiromo also pointed to the FDA's recent announcement over a shortage of the drug, posing a unique problem for diabetic Americans. 
"If you have a person who truly is a diabetic and needs this medication, that's a problem that they can't get their hands on a medicine they need. And so their blood sugars may go up, or they may be thrown off balance. And it creates a problem for those who really, truly need it."
DIABETES-RELATED WEIGHT LOSS DRUGS FACING SUPPLY ISSUES AMID VIRAL TREND
"It's so important to be cognizant of that, be cognizant of others who truly are in need of this medicine. It's a life-saving medicine. Insulin is really important to help treat diabetes. These medicines are not just, you know, to help you feel better and look better – they're to keep you alive and well," Dr. Nesheiwat explained. 
GET FOX BUSINESS ON THE GO BY CLICKING HERE