Who Are the NFL's Most Marketable Players?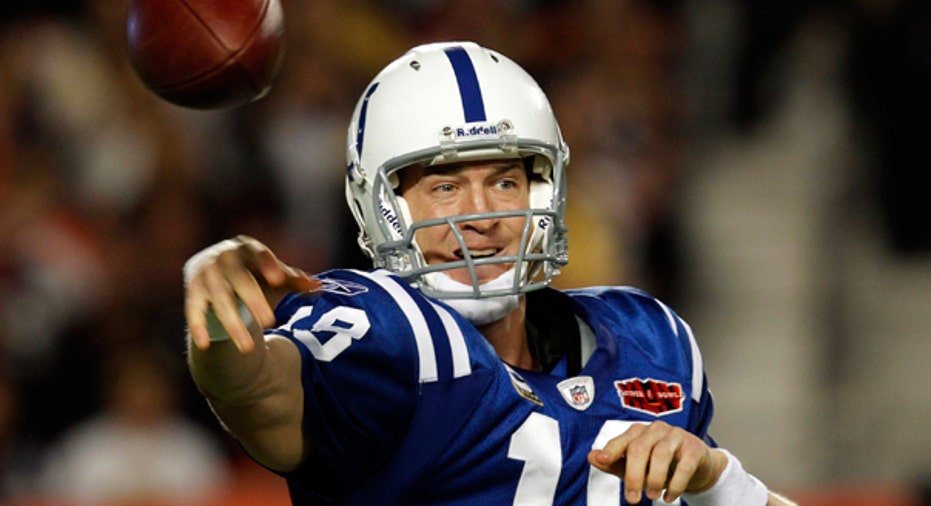 When superstar quarterbacks Peyton Manning and Drew Brees aren't shredding apart defenses on the field, they are trumping their rivals off of it in the behind-the-scenes battle to land high-paying endorsement deals.
New data released Friday reveal the pair of prolific quarterbacks rank as the NFL's two most marketable players.
Thanks to their high-profile positions and history of success, Brees and Manning dominate a new index produced by The Marketing Arm that measures celebrities influence on brand affinity and consumer purchase intent. These categories on the Celebrity DBI index include aspiration, endorsement, influence, trendsetter, trust and breakthrough.
It remains to be seen how Mannings indefinite absence due to an injury will impact his marketability, but for now he will continue to collect lucrative  checks from sponsors, including in recent years from MasterCard (NYSE:MA), DirecTV (NYSE:DTV), Sony (NYSE:SNE), Sprint Nextel (NYSE:S) and PepsiCos (NYSE:PEP) Gatorade.
Quarterbacks rank especially high in the DBI index from The Marketing Arm, which is owned by Omnicom Group (NYSE:OMC).
Other flamethrowers who receive high scores include New Englands Tom Brady, Green Bays Aaron Rodgers and New York Giants quarterback Eli Manning.
Eagles quarterback Michael Vick, who has enjoyed something of a renaissance both on and off the field since returning from prison, has the second-highest score for awareness. However, much of that could be for negative reasons. The same can be said for Ben Roethlisberger, the leader of the Pittsburgh Steelers.
There are a number of non-quarterbacks who garner high scores in a several of categories, including Larry Fitzgerald of the Arizona Cardinals, Troy Polamalu of the Steelers, Brian Urlacher of the Chicago Bears and Clay Matthews of the Green Bay Packers.