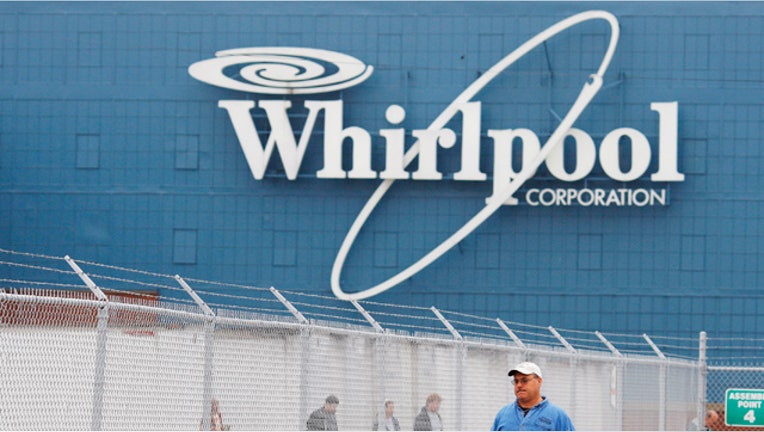 Whirlpool (NYSE:WHR) unveiled on Wednesday a 20% jump in fourth-quarter profits amid higher North American sales and projected 2012 results that would blow away Wall Street's expectations.
The increase in profits and upbeat guidance sent shares of Whirlpool, the world's largest household appliance maker, surging 11% in morning trading.
The Benton Harbor, Mich., parent of KitchenAid and Maytag said it earned $205 million, or $2.62 a share, last quarter, compared with a profit of $171 million, or $2.19 a share, a year earlier. Excluding one-time items, it earned 32 cents a share. Revenue slipped 2% to $4.9 billion.
Analysts had been calling for EPS of $1.96 on sales of $4.98 billion.
Looking ahead, Whirlpool said it sees 2012 non-GAAP EPS of $6.50 to $7.00. Even the low end of that new guidance would vastly surpass the Street's view of just $5.85.
Whirlpool said it anticipates 2012 industry unit shipments to be flat to up 3% in North America. Shipments in Europe are seen falling 2% to 5%.
"As we enter 2012, we are executing strong actions to continue to improve operating margins through our cost and capacity reduction initiatives, ongoing productivity programs and previously announced price increases," Whirlpool CEO Jeff Fettig said in a statement. "We exit 2011 with improving product price/mix, significantly lower inventory levels and strong new product innovation."
Wall Street cheered the new guidance, sending Whirlpool's stock soaring 11.03% to $60.32. While Whirlpool shares were up almost 15% in 2012 as of Tuesday's close, they were also off 36% from the year before.
Whirlpool said its sales in North America grew by 1% last quarter to $2.6 billion despite a 3% decrease in unit shipments.
On the other hand, sales in Europe, the Middle East and Africa slumped 8% to $848 million and unit shipments dipped 4%. Whirlpool blamed the European financial crisis, which "led to weak consumer demand across the eurozone," higher material costs and lower production.
In Latin America, sales dropped 5% to $1.3 billion and unit shipments sank 4%, while revenue was off 2% in Asia and shipments were flat.