What Travel Insurance is Best for Your Trip?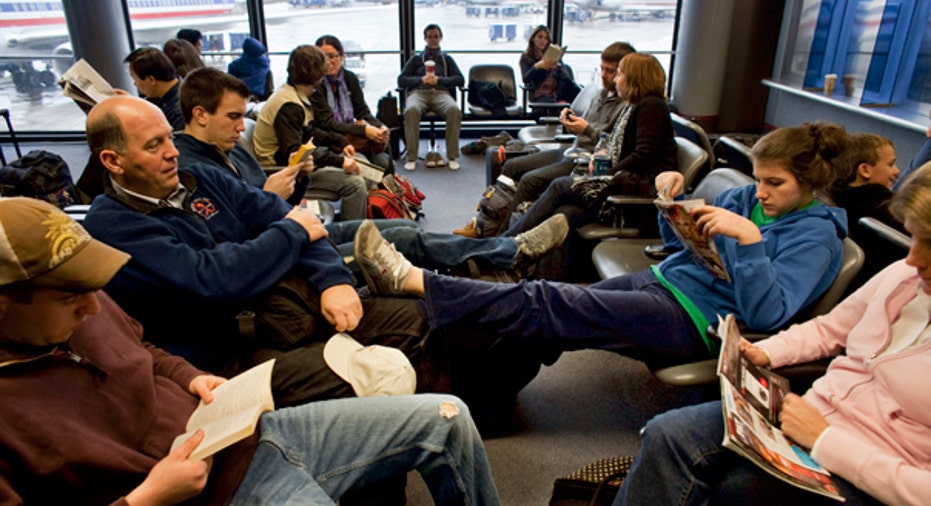 With the recent earthquakes in Japan and general unrest in many other parts of the world, more travelers are looking to add trip insurance to cover them in case the unexpected happens.
According to Travelzoo Senior Editor Gabe Saglie, travel costs have gone up in the last two years and so has the interest in travel insurance.
"We've seen a lot recently that has thrown a wrench into people's plans, and we've seen more people investigating options that will protect them from the hassles of travel snafus," Saglie says.
But "travel insurance" can be a loaded term, and not all services are created equal, warns Linda Kundell, spokesperson for UStiA, the US Travel Industry Association.
While true travel insurance is an actual insurance policy just like you'd buy for your life or car, trip protection and concierge services offered by some credit cards also provide some protection when on the road. Figuring what's included in each service and plan can be difficult and costly if you pick wrong. We checked in with experts to find out who needs what type of coverage.
Travel Insurance
A standard comprehensive insurance policy normally includes a 24-hour assistance hotline, overseas medical insurance and financial reimbursement for cancelled or delayed plans or issues with accommodation. Typically, travel insurance plans cost between 4% to 8% of your total trip, according to Ian Ford, president and CEO of Undercover Tourist, a discount travel company.
"Honestly, the trip cancellation part of it offers the greatest value," says Ford.
Travelers should note, however, that travel insurance only covers trip cancellations for certain reasons, including sickness, a death in the family, or severe weather. Travelers should be ready to provide documentation of why their plans had changed, says Ford.
But how can you be sure you're getting the right policy for your situation?
First of all, experts say a major insurance agency should be the underwriters of the policy. The policy should clearly document what is covered and how much financial reimbursement you stand to get should the worst happen. In addition to trip cancellation, most good policies cover lost luggage, delayed luggage delivery, health coverage and evacuation in case of natural disasters or a government-sanctioned evacuation due to something like terrorism, Saglie says.
To be sure you're getting a policy you like, look for insurance companies that offer a grace period on their policies or a free "look period," suggests Kundell. Travelers can evaluate the policy and if it doesn't meet their needs, they can get a full refund.
Make sure the plan sufficiently covers you for any medical needs, says Kundell, since most regular health insurance won't cover you extensively when you're out of the country.
Travelers Who Need Insurance
Family Travelers: In some cases, travel insurance will cover children under 12 at no additional fees. It's also great to know you won't have to spend the night at the airport with kids in tow. According to Kundell, most travel insurance policies reimburse you for hotel stays should you get displaced—a great way to offset major costs if you get stuck.
Business Travelers: Some policies tailored for business travelers offer coverage for electronics and computers in case they get lost or stolen. Others protect you if you have to return to work last-minute because of a meeting or (worst-case scenario) you get terminated while you're on the road, says Kundell.
Adventure Travelers: Some companies offer medical-only plans for thrill seekers who may get stuck atop Mt. Kilamanjaro or are likely to break a leg while zip-lining through the rainforest, Kundell says. These plans cover full hospitalization as well as medivac services which can cost up to $75,000 if you have to be airlifted out of canyon in a remote part of the world.
Trip Protection vs. Trip Insurance
"Trip protection is tricky because it's a term that's ambiguous and in some cases, companies sell trip protection that's not really insurance at all," says Kundell.
If an insurance or protection policy is not underwritten by an insurance company, chances are it's just trip protection, and does not offer financial reimbursement if things go wrong.
"Trip protection could mean a waiver on a high fee if you need to change your travel plans with a specific vendor," Kundell says. "Instead of having to reschedule your flight for a $150 change fee, if you purchased a $10 trip protector when you purchased your flight, that fee will be waived."
Even with trip protection, however, you won't get money back if you have to cancel your trip altogether. It only helps avoid some fees and will offer travelers either a waiver or a voucher to be used at a later date, explains Ford.
"Usually the price tag on trip protection is not all that extravagant," says Saglie. "But it's not extensive coverage. Really all it covers is a very basic kind of alteration in your travel plan."
Travelers Who Can Get By on Protection
Flexible Travelers: If you're planning to spend several days in London, but don't know exactly when you'll want to hop a plane to Paris for the day, trip protection would be good to have so you're not locked into leaving before you're ready to go.
Last-minute travelers: If you're booking a flight home for a long weekend and you aren't sure exactly when the boss will want you back in the office, buying trip protection will enable you to switch your return date at no extra charge.
Credit-Card Concierge Services
While most credit card companies don't provide trip cancellation protection or medical coverage, if you booked your trip on their card, the company will cover some costs associated with baggage delay or damage, says Kundell.
If you have a credit card that offers concierge services, check online or give it a call to see exactly what's offered, she says. Some allow you to bundle insurance services for a small fee.
But concierge services are mainly known as being "fun," says Ford.
"If you want to order flowers for someone, you can call them up, or if you want to get a private car transfer to your hotel or to have champagne waiting on you in your room, they're the ones to call," says Ford. "Basically, they can pull the strings for you."
There are some credit cards that are better than others for offering such services, says Saglie, citing American Express (NYSE:AXP) as the leader in the concierge services market.
"AmEx is well known for offering all types of services and coverage through their cards, and can help you do things like rent a car and find a hotel," says Saglie. "Also, credit cards issued through airlines are a good bet when you're looking to be protected  on flight delays and cancellations."
According to Saglie, the United Airlines Visa and the Delta American Express go above and beyond the average credit card when it comes to booking and changing flights.
Who it's good for:
Younger people: If you're young and interested in getting into the latest clubs or grabbing a table at the hottest restaurant in town, look to your credit card to help.
Families: The kids may have been begging to see "The Lion King on Broadway" for years, but if the tickets are sold out at the box office, it's nice to have something to fall back on. Concierge services sometimes have a block of tickets reserved for users.
When Nothing Will Help You
It may seem obvious, but most travel insurance plans don't cover things like a DUI, an arrest of any kind, and drug use.
"Basically, if you crash your rental car and you're drunk, your insurance policy is not going to pay a dime," says Kundell. "Getting a travel insurance policy is not an excuse to indulge in reckless behavior. It's not a license to say, 'I had six beers but my insurance has me covered!'"
No matter what kind of policy you purchase, Saglie says that personal responsibility is assumed. Your insurance company expects you to follow the laws while you are away, and adhere to any local rules and regulations. Doing anything that could possibly get you kicked out of a foreign country also voids your insurance plan completely, Saglie says.
Although some people may want to "cut loose" when they are on vacation, it's not a good idea, Ford says, citing an incident in which a tourist with travel insurance got drunk and drove a scooter off the end of a pier, sinking the scooter and breaking his leg in the process. The insurance company refused to pay for the scooter or any of the medical bills.
"If you do anything that could land you in jail, no amount of trip insurance is going to help you," says Ford. "You're not insured against stupidity."