Test-Driving Chipotle's New ShopHouse Eatery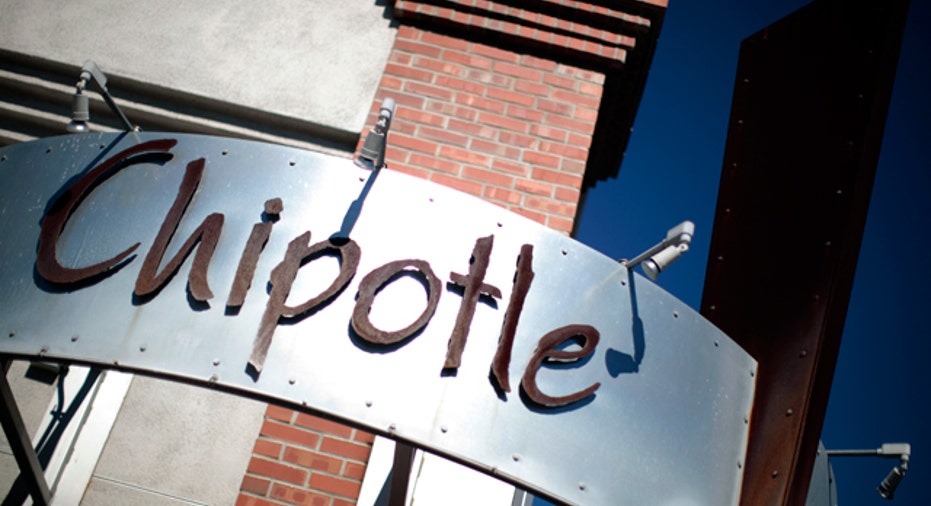 Toasted rice, crispy garlic, or crushed peanuts?"I was at the sixth and final stage of my bowl-building process at ShopHouse Southeast Asian Kitchen, a new eatery that had opened just six days earlier in Washington, D.C.'s Dupont Circle.New restaurants aren't particularly newsworthy, but this is the first concept that Chipotle Mexican Grill has introduced outside of its burrito-rolling stronghold. Everyone's watching ShopHouse the way a high school phenom athlete is being scouted. In a few years, both of them could be superstars.
Read this story on DailyFinanceFor now, ShopHouse is still rough around the edges. The reviews have been mixed. Foodies who know the cuisine intimately argue that it isn't authentic enough. Chipotle fans who expect a Tex-Mex approach to Asian cuisine are baffled by the strange flavors tickling their taste buds.There are fans, though. I arrive at 11:50 a.m. Wednesday to a nearly empty restaurant (click that link to watch me order lunch for me and my colleagues). By the time I bow out roughly 20 minutes later, the queue stretches all the way to the front door.A Concept Is BornWedged between an AT&T store and a gourmet burger joint on the well-trafficked Connecticut Avenue, ShopHouse sounds more like a home furnishings store than a restaurant.It's not. I work my way down the long yet narrow walkway to the counter. A barren wall is to my left. Limited seating, a soft drink dispenser, and ornate woodwork are to my right. There is no signage making the Chipotle connection. Folks just know.The official website wasn't even up when I visited last week. ShopHouseKitchen.com is now online, but it is still a work in progress.Modeled after Chipotle's assembly line setup, diners choose between bowls or Vietnamese-style sandwiches. Then the real choices begin.Jasmine rice, brown rice, or chilled noodles?Grilled chicken, steak, organic tofu, or chicken and pork meatballs?Veggie, sauce, garnish, and crispy topping choices follow.It's not an exhausting process, though it's not as streamlined as Chipotle's options.That's pretty much the point at ShopHouse, which takes its name from the colonial buildings found in bustling Southeast Asia cities where families live above the markets and noodle shops that they run on the ground floor. The flavor combinations are substantial, yet every bowl packs an ethnic kick.A Chip off the Old ChipotleAnalysts are modeling ShopHouse into their projections, and rightfully so. There are more than 1,100 Chipotle locations. It remains to be seen whether this daring Asian concept will expand beyond this month's debutante.This is, after all, a test run. Chipotle is far from its Colorado hub, assuring that it plays to an unbiased audience. If it's a hit in D.C. -- and it will take more than a few weeks to determine whether long lunch hour queues are signs of success or just curious one-time nibblers -- Chipotle may decide to open other ShopHouse locations around the country.Investors should realize that it will take years before ShopHouse moves the needle, and that's in an ideal scenario. Given the bold flavors and niche target audience, even the largest of metropolitan cities will likely only be able to support a handful of these spice-packed noodle shops.More Chicken Burrito Bowls with Black Beans, Tomatoes, Sour Cream, Cheese, and Lettuce to ComeChipotle's namesake concept doesn't doesn't really need a sibling concept to contribute right away. The flagship is growing just fine on its own. Revenue climbed 23% during the first half of the year, fueled by an 11% surge in same-unit sales.
Earnings grew by a more modest 15%, but the company has already addressed food cost inflation by inching prices higher at some of its locations. The plans call for as many as 145 Chipotle units opening this year alone.Chipotle has come a long way since being spun off by McDonald's -- that's right, Mickey D's -- five years ago. Will consumers be equally as surprised if ShopHouse is spun off by Chipotle in a few years?For now, it doesn't matter. We don't know whether ShopHouse will eventually give Chipotle's financials a curried kick, but it's not a question that needs to be tackled for several more years. You don't need to save what isn't dying.There's only one answer to the final question being asked: Crispy garlic, please.Longtime Motley Fool contributor Rick Munarriz does not own shares in any of the stocks in this article. The Motley Fool owns shares of Chipotle Mexican Grill. Motley Fool newsletter services have recommended buying shares of McDonald's and Chipotle Mexican Grill.
More stories from DailyFinance
Eight Stocks to Put on Your Bargain-Price Wish ListWhy Your Digital Life Is at RiskHalloween Sales Expected to Be a Treat for Retailers