Syrian Electronic Army Invades Skype's Social Media Accounts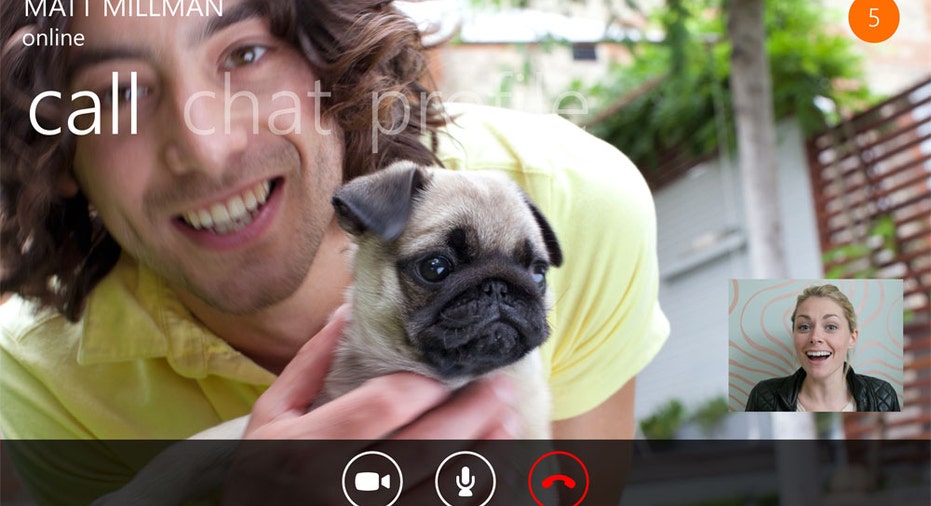 The Syrian Electronic Army hacked into Skype's Twitter (NYSE:TWTR), Facebook (NASDAQ:FB) and blog on Wednesday in retaliation for Microsoft's (NASDAQ:MSFT) alleged complicity with government surveillance.
The breach marks the latest in a long line of recent hacks, including one this week on messaging app SnapChat and last month on retail giant Target (NYSE:TGT).
"Don't use Microsoft emails (Hotmail, outlook), They are monitoring your accounts and selling the data to the governments. More details soon #SEA," the hacking group wrote in a message posted on Skype's Twitter account.
That message went out to Skype's more than 3 million followers and was retweeted over 7,000 times. The hackers posted similar messages on Skype's blog and Facebook page.
Skype, which was acquired in 2011 by Microsoft for $8.5 billion, deleted the message and later confirmed the hack in a tweet of its own.
"You may have noticed our social media properties were targeted today. No user info was compromised. We're sorry for the inconvenience," the Skype tweet read.
A Skype spokesperson also confirmed the "targeted cyber attack' and said the company quickly reset its credentials. Skype declined to comment on the allegations by the hackers, but pointed to a recent blog post by a Microsoft executive on the surveillance controversy.
"We're sensitive to the balances that must be struck when it comes to technology, security and the law. We all want to live in a world that is safe and secure, but we also want to live in a country that is protected by the Constitution," Brad Smith, Microsoft's general counsel, wrote in the blog post.
Shares of Redmond, Wash.-based Microsoft dipped 0.56% to $37.20 on Thursday.
The hack and allegations from SEA come months after former contractor Edward Snowden revealed widespread surveillance by the National Security Agency on and off the Internet. Documents released by Snowden show how Internet companies like Google (NASDAQ:GOOG) work with the government surveillance efforts.
However, Internet companies have called for reforms on how government collects information online.
"We understand that governments have a duty to protect their citizens. But this summer's revelations highlighted the urgent need to reform government surveillance practices worldwide," eight of the world's largest Internet companies wrote in an open letter last month to President Barack Obama.
The letter was signed by Google, Facebook, Apple (NASDAQ:AAPL) and Microsoft.
The Syrian Electronic Army has also hacked into a number of media companies in recent months, including The Washington Post last August.