Super Blow: Student-Athlete Health Insurance Covers Concussion Testing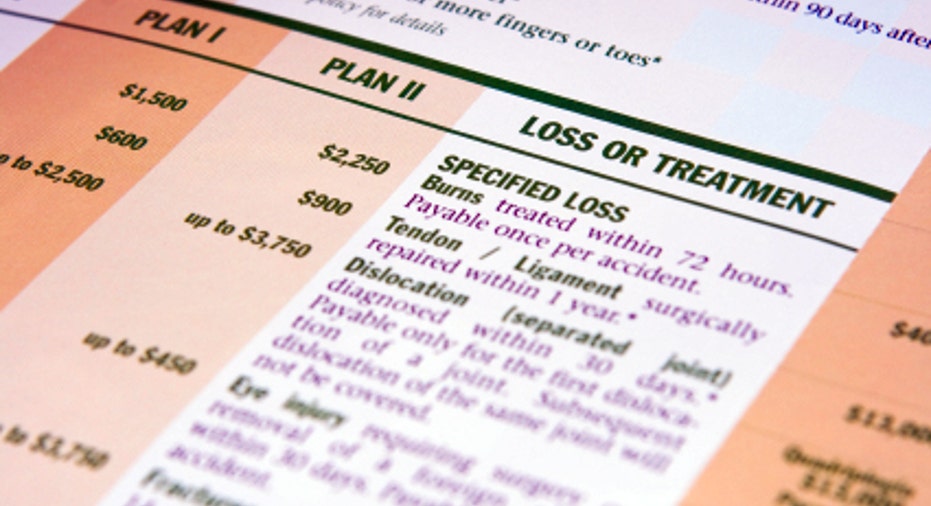 As future Super Bowl stars make their way through the ranks on high school football fields, preventing and treating concussions increasingly plays a key role in the game plan.
Wells Fargo wants to have a positive impact with its "Play It Safe Concussion Care" package, offered through the company's Student Insurance Division. The health insurance coverage provides concussion testing and medical care for student athletes. It also offers educational services for parents, coaches and campus administrators on the risks of injury associated with playing sports, says Mike Lamb, a company vice president who oversees the plan.
"We hope to make it easier for parents to have their kids tested and return to the playing field healthy," he says. "You read about it all the time, we see the headlines telling us that concussions are on the rise. Maybe this can help."
The insurance plan originated in California, where Wells Fargo is based, and recently became available in several other states, including the youth football hotbeds of Texas, Louisiana and New Jersey. It's also available in the following states, and will eventually be rolled out nationwide:
Arizona
Arkansas
Delaware
District of Columbia
Florida
Georgia
Idaho
Maine
Massachusetts
Michigan
Mississippi
Montana
Nevada
Oklahoma
Oregon
South Dakota
Wisconsin
Wyoming
The plan, which covers a season of the sport, costs $350 for a team of up to 117 players, plus about $2 per student for an ImPACT "neurocognitive test" that establishes a baseline for future testing if a player is injured. The computer-based test measures an athlete's memory and response time to 0.01..
By comparing readings, doctors can decide whether or not a player should be sidelined and recommend treatment, Lamb explains. In addition to tests and education, the plan pays up to $25,000 in health care costs beyond what the student's personal health insurance covers.
"The testing process is extremely important and is the same that's already being done in the National Football League, the National Hockey League and Major League Baseball," Lamb says. "The ImPACT test can make a difference in a young player's health in many sports, from football to soccer."
High school association weighs in on health insurance for sports injuries
Health statistics highlight an ongoing problem, from campus to playground: According to the Centers for Disease Control and Prevention, 173,285 teens and children are treated in emergency rooms each year for sports-related traumas, including concussions.
Facts like that disturb Bob Gardner, executive director for the National Federation of State High School Associations, an organization representing high schools and their athletic programs across the country. "Schools have to continually look for ways to create a safe environment, both on the field and off," he says. "There's no question in that."
As for the Wells Fargo plan, Gardner says it should at least be applauded for drawing attention to the problem. "Our association doesn't want to endorse any particular product, but anything that heightens awareness of the need to protect high school athletes has got to be seen as helpful," he says.
Sharpening treatment skills a goal of insurance program
As part of "Play It Safe Concussion Care," Wells Fargo has been training California clinicians in how to best use the diagnostic tests and understand the latest protocols for care, says Lamb. Participating companies include Kaiser Permanente, Sutter Health and the University of California, Davis Medical Center.
The original article can be found at Insurance.com:Super Blow: Student-athlete health insurance covers concussion testing