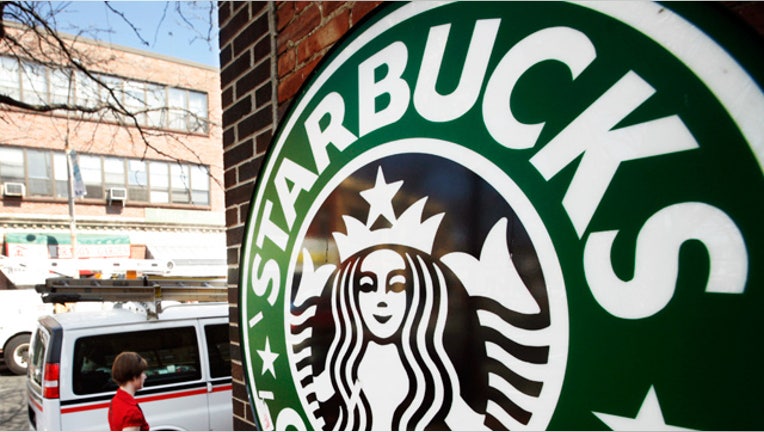 Starbucks (NASDAQ:SBUX) told shareholders Wednesday that it will open a fifth manufacturing plant in the U.S., expand a partnership with Green Mountain Coffee Roasters (NASDAQ:GMCR) and open new stores that will help accelerate its entry into emerging markets.
The Seattle-based operator of cafes will invest $180 million to build a new manufacturing plant based in Augusta, Ga., and increase packaging capacity at an existing facility in Sandy Run, S.C.
The company will also tighten its hold on the $8 billion single-cup brewing market by expanding an earlier relationship with Green Mountain that adds Starbucks-branded K-cups to the Keurig Vue.
Last month, Starbucks unveiled its own one-cup brewing system called Verismo.
Starbucks said the new Augusta plant will be the first company-owned facility to produce soluble products, or substances that can be dissolved in water, such as Via Ready Brew, and the ingredients for frappuccinos and Starbucks ready-to-drink beverages.
"Augusta and Sandy Run are important communities for our company," Starbucks CEO Howard Schultz said at the company's annual shareholder meeting. "Both have an abundance of skilled workers, a great quality of life, convenient access to transportation that is critical to our business and strong support from local and state leaders."
The soluble plant is expected to create more than 140 new manufacturing jobs when it opens in January 2014, on top of hundreds of jobs indirectly related to its operations such as construction, shipping and supply chain functions.
Construction will start this spring for the facility, which is currently designed to be a 110,000 to 160,000 square foot environmentally-friendly LEED-certified building capable of producing up to 4,000 metric tons a year.
The $7 million expansion at the Sandy Run roasting plant will add six new jobs to the 830 employees already stationed there.
On the retail side, Starbucks says it plans to add nearly 300 new stores to its portfolio and remodel 1,700 existing cafes in 2012, which will help create more than 5,000 direct and indirect jobs.
Earlier this week, the company opened its first store dedicated to the new Evolution Fresh brand that focuses on cold-crafted juices.
The company is also ramping up international expansion efforts with particular focus on emerging markets such as India, Brazil, Korea and Thailand.
John Culver, Starbucks China and Asia Pacific president, said China will be Starbucks' second largest market outside the U.S. by 2014 and will exceed 1,500 stores by 2015.
Next year, Japan will open its 1,000th Starbucks store and Korea will more than double in size to more than 700 stores by 2016.
Starbucks also plans to sweep the global energy category by launching Starbucks Refreshers beverages, with use green coffee extract and real fruit juice to boost natural energy.
By the end of next month, the ready-to-drink lightly sparkling version of Starbucks Refreshers will be available at more than 160,000 grocery stores in the U.S., with plans to expand into international markets by the summer.