Retail Sales Decline for First Time in 11 Months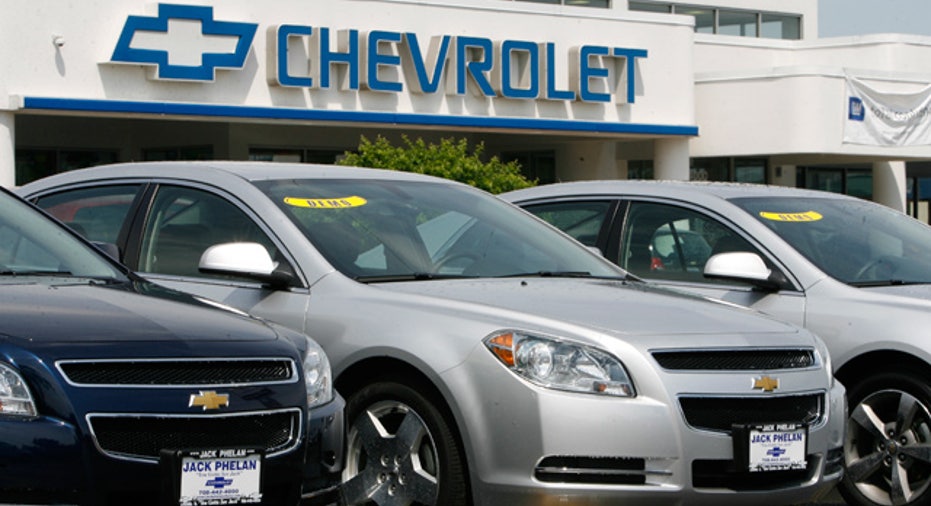 Retail sales fell in May for the first time in 11 months, dragged down by a sharp drop in receipts from auto dealerships, according to a government report that could raise fears of a prolonged economic slowdown.
Total retail sales slipped 0.2 percent, the Commerce Department said on Tuesday, after a downwardly revised 0.3 percent increase in April.
Economists polled by Reuters had forecast retail sales falling 0.4 percent from April's previously reported 0.5 percent rise.
In the 12 months to May, retail sales were up 7.7 percent.
Retail sales last month were depressed by a 2.9 percent drop in sales of motor vehicles, the largest decline since February 2010, as a shortage of parts following the earthquake in Japan left inventories lean and prompted manufacturers to raise prices.
Excluding autos, retail sales rose 0.3 percent last month, the smallest gain since July, after rising 0.5 percent in April.
The report was the latest in a series of weak data to show the lull in economic activity extending well into the second quarter. The economy started the year on a soft note beset by bad weather and rising oil prices.
A report earlier this month showed U.S. employers added a scant 54,000 workers to their payrolls in May.
Economists pin much of the recent weakness on high gasoline prices and supply chain disruptions from the earthquake and tsunami in Japan and say a new recession is not in the offing.
Receipts at gasoline stations rose 0.3 percent after increasing 1.4 percent the prior month. Excluding gasoline, retail sales fell 0.3 percent after gaining 0.1 percent in April.
The report painted a generally weak picture of consumer spending, with sales at food and beverage stores falling 0.5 percent, while receipts at sporting goods, hobby, book and music stores dropped 0.4 percent. Sales of electronics and appliances fell 1.3 percent, the largest decline since March 2010.
However, clothing store receipts edged up 0.2 percent last month, while sales at building materials and garden equipment suppliers rose 1.2 percent.
Core retail sales, which exclude autos, gasoline and building materials, rose 0.2 percent in May after advancing 0.3 percent in April. Core sales correspond most closely with the consumer spending component of the government's gross domestic product report.
Consumer spending, which accounts for more than two-thirds of U.S. economic activity, grew at a 2.2 percent annual pace in the first quarter.