Report: Google Eyes Launching an Online Music Store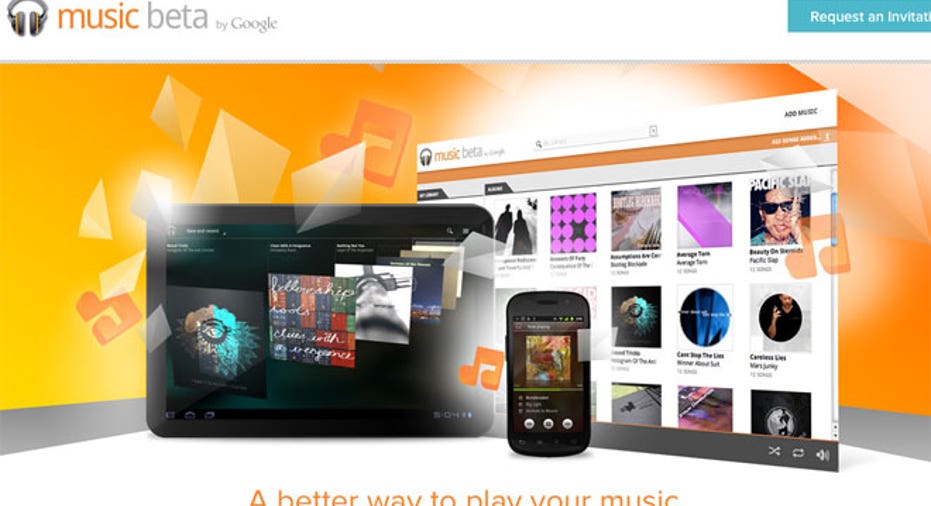 Fresh off blowing away Wall Street's third-quarter earnings expectations after Thursday's closing bell, tech titan Google (NASDAQ:GOOG) is reportedly preparing to launch an online music store.
By stepping into the music-selling business, Mountain View, Calif.-based Google would heat up its growing competition with tech giant Apple (NASDAQ:AAPL) and popular online retailer Amazon.com (NASDAQ:AMZN), which both operate successful Internet music stores.
According to The Wall Street Journal, Google, the world's leading search company, has had discussions with all four major music labels about licensing their catalogs for the new online store.
While the top three music companies -- Vivendi's Universal Music, Sony's (NYSE:SNE) Sony Music and Access Industries' Warner Music Group -- are not close to securing a Google deal, Citigroup's (NYSE:C) EMI Group is nearing a pact, the paper reported.
Earlier this year, Google launched its Music Beta service that allows users to store their music libraries on a cloud server that lets them access it from anywhere with an Internet connection. Amazon.com has a similar service and Apple launched its iCloud music service this week.
The music efforts by Google show how the company has expanded significantly from its roots as a search engine operator. Its Android mobile operating system continues to grow market share and its email service remains popular.
Google's stock enjoyed a burst of buying and neared $600 Friday morning as Wall Street cheered its big earnings beat and impressive revenue growth. Shares of Google were recently up 7.25% to $599.21.