Nuclear weapons: These companies manage America's stockpile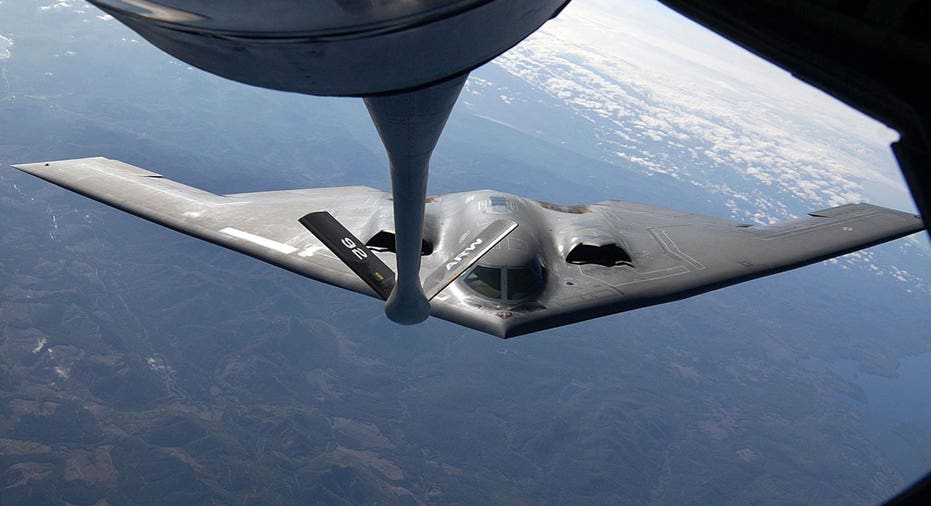 Some of the largest U.S. engineering and defense firms are responsible for managing the nation's nuclear weapons stockpile.
The National Nuclear Security Administration (NNSA), part of the Department of Energy, has three labs that maintain the "safety, security and effectiveness" of the nuclear stockpile. Engineering giants AECOM (NYSE:ACM) and Bechtel, one of the largest privately owned U.S. companies, hold contracts to operate two of the labs. BWX Technologies (NYSE:BWXT), which manufactures nuclear components, and Honeywell (NYSE:HON), an industrial powerhouse with a large defense business, also help manage America's nuclear weapons.
Los Alamos National Laboratory in New Mexico is run by a joint venture between AECOM, Bechtel, BWX and the University of California. AECOM acquired URS Corp., one of the initial companies involved in the consortium, for $6 billion in 2014. Los Alamos was founded during World War II as the top-secret location for designing a nuclear bomb.
Lawrence Livermore National Laboratory in California is managed by the same group but includes the Battelle Memorial Institute and Texas A&M University.
Sandia National Laboratories, located on Kirtland Air Force Base in Albuquerque, New Mexico, recently came under the management of Honeywell. The company took over Sandia in May 2017. Sandia labs, including a second campus near Lawrence Livermore, develop some of the non-nuclear parts used in nuclear weapons.
The labs establish the effectiveness of nuclear weapons without the use of tests, according to the NNSA. The U.S. hasn't tested a nuclear weapon since 1992.
The NNSA's broader mission extends to space exploration, renewable energy and other scientific endeavors. It also develops nuclear propulsion for U.S. Navy ships and researches defenses to weapons of mass destruction, including biological weapons.
Ticker
Security
Last
Change
Change %
HON
HONEYWELL INTERNATIONAL INC.
194.27
+1.30
+0.67%
ACM
AECOM
87.40
-1.25
-1.40%
BWXT
BWX TECHNOLOGIES
77.18
-0.93
-1.19%