Mossberg on Motorola 'Xoom' Android Tablet: Software Impressive, But Pricey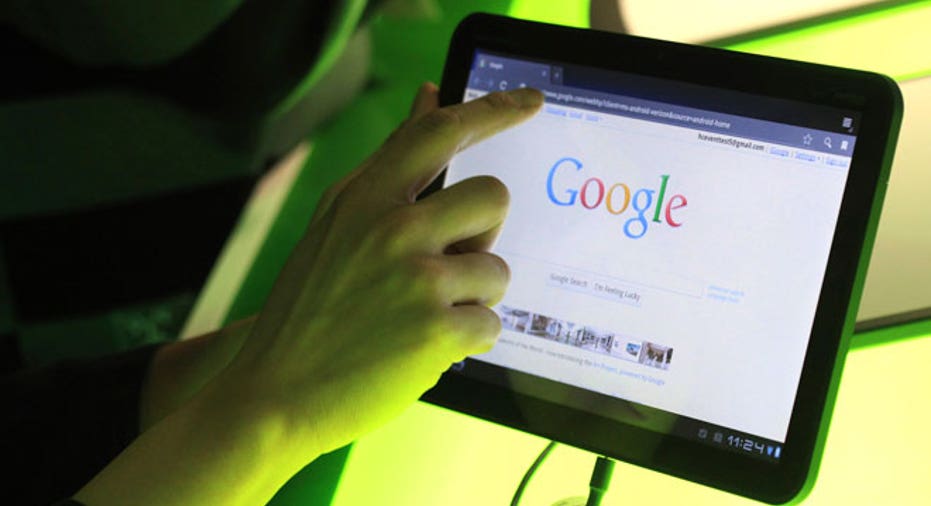 In the midst of a brewing tablet war Motorola (NYSE:MOT) Thursday released its Google (NASDAQ:GOOG) Android-powered "Xoom" device, which while impressive on the software side, is a bit expensive, Wall Street Journal Personal Technology Columnist Walt Mossberg told FOX Business.
Check out more tech reviews by Walt Mossberg on FOX Business
In his weekly All Things Digital segment, Mossberg explained the cheapest price you can pay for the Xoom without a mobile phone contract is $800; that's 60% more than the 16GB WiFi Apple (NASDAQ:AAPL) iPad, which is $499.
You can get the Xoom for $600 if you sign up with a two-year contract for mobile data, which costs a minimum of $20 per month.  But this is still more than the unsubsidized base iPad price.
Another issue Mossberg noted was Xoom's battery life.  While Motorola advertises a 10-hour rating for the tablet, during his tests he found it only able to eke out seven-and-a-half hours.  Compared to a typical laptop, this is a good amount of time, however it doesn't hold up well against the iPad, which is also rated at 10 hours (but Mossberg tested to be 11.5).
While testing the tablets Mossberg said he pushes them to the brink, playing video content end-to-end and continuously until the battery dies.  He said he does the same test on every tablet to ensure a good comparison.
Despite the price and battery life issues, he called the Xoom "a very nicely done device.
"Not only Android lovers, but most people would find this to be elegant and easy to work with," he said.
Mossberg pointed out the Xoom uses Google's new version of Android called "Honeycomb," which has been produced specifically for tablets, as opposed to smartphones.  Apple's iPad, on the other hand, shares the same software as the iPhone and iPod touch.
Granted, because of how new Honeycomb is, you won't find anything like the number of tablet-oriented apps on Google's OS, but because it was designed for tablets, it has a lot of slick features like 3D views, and multi-panel app presentations that really take advantage of the size of a tablet's screen, said Mossberg.
"It's just much more refined in my view than Android has generally been," he said.