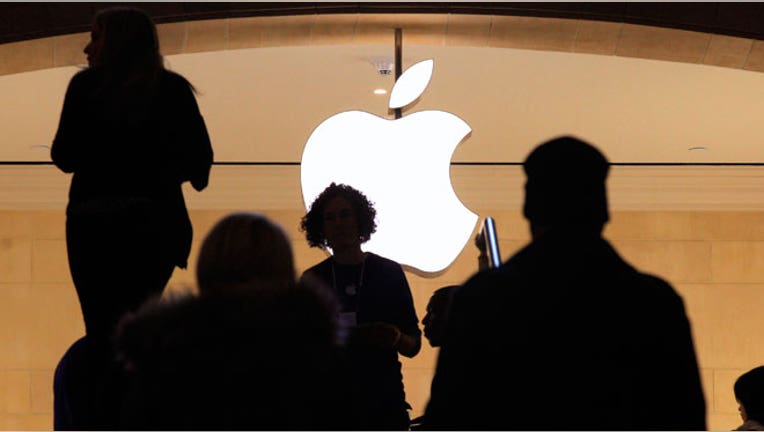 John Browett, 46, just got handed the keys to arguably the world's most successful retail operations.
As senior vice president of retail at Apple (NASDAQ:AAPL), Browett's mission will be to build on the company's winning game plan by constructing enough -- but not too many -- Apple Stores around the world to keep the consumer electronics juggernaut growing at an incredible clip.
"This is the premiere retail operation in the world. They have products that people want and they have no deadwood on the shelves," said Roger Kay, president of Endpoint Technologies Associates. "Clearly, geographic expansion is in the wind."
Browett has some big shoes to fill as his predecessor, Ron Johnson, was seen as a visionary, building Apple's retail arm up from scratch despite a flurry of doubts it would ever get off the ground. Johnson left last year to become CEO of department store J.C. Penney (NYSE:JCP).
But Browett is no slouch in the retail industry himself. He comes to Apple from the U.K., where he was CEO of retailer Dixon Retail, which is one of the largest consumer-electronics retailers in all of Europe -- a region Apple has ample room to grow in.
Browett has served as Dixon CEO since 2007 and previously worked as an executive at British grocery store chain Tesco. While he attended Cambridge for undergrad, Browett received his MBA in the U.S. from Wharton Business School.
It's impressive that Apple, which also reportedly considered Johnson lieutenant Steve Cano for the job, was able to recruit an active CEO for the retail job.
"That is a testament to the strength of Apple. To play in the big show, this guy is willing to trade down his title," said Kay.
Shareholders seemed to cheer the hire and removal of a key vacancy, bidding Apple's stock 0.53% higher on Tuesday to yet another all-time high.
Reporting directly to CEO Tim Cook, Browett will help guide Apple as it expands its retail footprint to new markets around the world. As of now, Apple has no stores in fast-growing Latin American countries like Brazil and no presence in Africa or the Middle East.
"It's not so much filling his shoes. It's building on top of the base Ron Johnson built," said Kay.
While Apple is today widely respected in the retail industry, its entrance to this sector was greeted with wide skepticism. A 2001 BusinessWeek story declared, "Sorry Steve, Here's Why Apple Stores Won't Work," referring to then-CEO Steve Jobs.
Even today the company reminds young associates training to work at Apple Stores of the criticism at the time.
"When Apple headed in that direction everyone said, 'Wow, you're crazy,'" said Kay, who admits to being "extremely wrong" about the company's retail fortunes. "It turned out they could get the volume and they sustained the volume."
Apple succeeded by creating a unique retail experience: very clean, simple stores that have bright lighting, plentiful associates and a glittering, futuristic design. The company used the retail locations as a way to get its brand out into the public realm and remove the buffer of an intermediary between its products and customers.
After launching its first two stores in 2001, Apple eventually expanded overseas and today has more than 300 stores worldwide, including locations in Hong Kong, China and Australia.
Now Browett must help decide where, when and how Apple should enter these new markets and expand in current ones, especially China.
"For the next two to three years, there's still plenty of room for Apple to grow and establish a footprint," said Scott Steinberg, head of strategic consulting firm TechSavvy.
While its hardly at the oversaturation point, Apple still must be careful not to over expand like Starbucks (NASDAQ:SBUX) and others have done in the past.
"He has to make the call of when enough is enough," said Kay. "There are a million stories of companies that have opened stores and it was great until it wasn't great anymore."
That's a lesson Browett seems to know firsthand: recently Dixon was forced to retreat and shut down its operations in Poland and Hungary.