Kraft Reveals Leadership of New Companies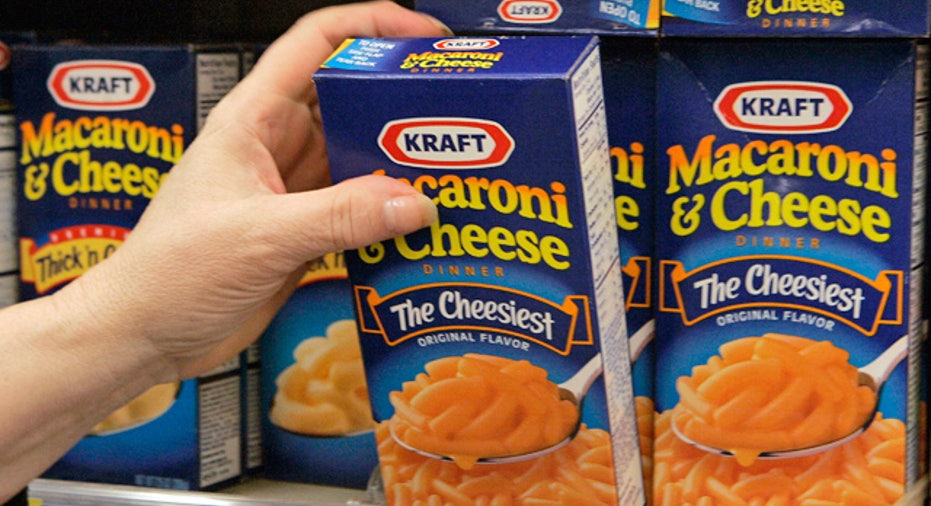 Kraft Foods Inc named its chief executive, Irene Rosenfeld, to lead its snacks business and Kraft North America President Anthony Vernon to lead its North American grocery business when it splits in two next year.
The largest North American packaged food maker also said on Monday that John Cahill, currently a partner at Ripplewood Holdings, would join the company and become non-executive chairman of the North American grocery company.
Cahill is due to join Kraft in January as executive chairman, and serve in that role until the spin-off.
Before joining Ripplewood, a private equity firm, Cahill held senior finance positions at PepsiCo Inc and was involved in the 1999 spin-off of Pepsi Bottling Group. He later served as the bottler's chairman and CEO.
Credit Suisse analyst Robert Moscow said the naming of Rosenfeld and Vernon was not surprising, and that the appointment of Cahill was "a huge positive," given his reputation as a "top-tier executive" and his experience separating Pepsi Bottling from PepsiCo.
"Something as sensitive as this, where you're splitting apart two companies, it's a great idea to have someone who can focus so intensely on making that separation happen flawlessly," Moscow said.
Kraft said Vernon would lead the grocery business as CEO, while Cahill, as chairman, would focus on "public company, financial and strategic matters."
Some investors saw the appointment of Cahill, 54, as a sign that the grocery business, with brands like Oscar Mayer lunch meat and Kraft cheese, could eventually be in play given his private equity background, said Bernstein Research analyst Alexia Howard.
However, Howard wrote in a research note that she believed his appointment had "much more to do with his experience" in the separation of Pepsi Bottling from PepsiCo.
Kraft also said it still expects to complete the spin-off by the end of 2012.
Rosenfeld, 58, has been CEO of Kraft since 2006 and is credited with integrating Nabisco, leading Kraft through its spin-off from Altria Group Inc and acquiring Lu biscuits and Cadbury candy. She was widely expected to lead the snack business.
Vernon, 55, joined Kraft in 2009.
Kraft shares were up 2 cents at $36.52 on the New York Stock Exchange in midday trading. (Reporting by Martinne Geller; Editing by Derek Caney and Gerald E. McCormick)