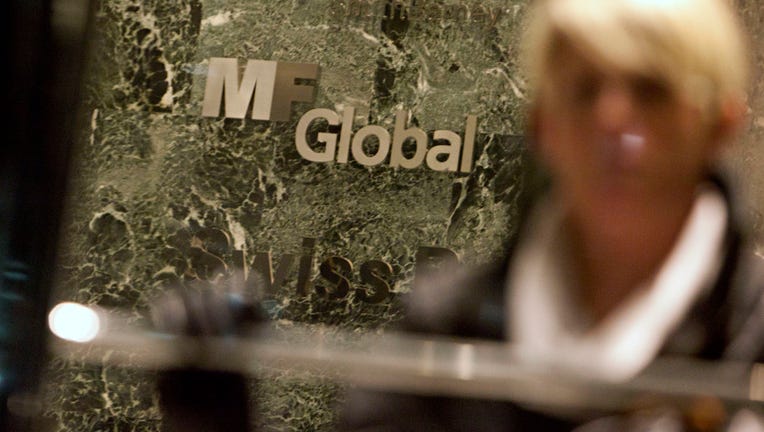 MF Global not only diverted potentially $700 million in funds out of customer accounts, in violation of the law, regulators tell FOX Business.  It also can't seem to get its own bankruptcy filing correct. And Jon Corzine, head of the securities firm, is under fire for also potentially misleading Wall Street about its liquidity in the days before its collapse.
JPMorgan Chase (NYSE:JPM) tells FOX Business that MF Global got it wrong in its bankruptcy filing on JPMorgan's exposure to MF Global.
MF Global lists JPMorgan Chase as a trustee for $1.2 billion in bond debt. But that is not bond debt, says JPMorgan.
Instead, it's a $1.2 billion syndicated loan JPMorgan made with other banks to MF Global, "like a credit card we and other banks gave to MF Global," says a source at the bank. JPMorgan Chase says its exposure here is less than $80 million--MF Global drew down almost all of this $1.2 billion credit line, which the banks amended last year to give it even more liquidity.
Other banks exposed on this syndicated loan are Bank of America (NYSE:BAC) and Citigroup (NYSE:C), says a source close to the matter.
Separately, the Commodities Futures Trading Commission has ordered MF Global to preserve, and not destroy all company records, including all customer account documents.
MF Global faces probes by the Securities & Exchange Commission, the CFTC, and the Chicago Mercantile Exchange, regulatory sources tell FOX Business, and now reportedly the FBI, over the diversion of customer funds.
MF Global collapsed and has filed for bankruptcy protection, with just $1.3 billion in equity against a balance sheet with $41 billion in assets and $39.7 billion in liabilities.
Market regulators including FINRA had ordered MF Global to boost its capital in the last several months.
However, MF Global's head Jon Corzine, a former Democrat governor of New Jersey and top executive at Goldman Sachs (NYSE:GS), made statements to Wall Street that the company's capital was healthy—similar to moves made by top executives at Bear Stearns and Lehman Bros. before those two Wall Street firms collapsed.
On MF Global's second quarter earnings conference call held just last week, Corzine noted that the structure of the firm's risky Euro bond transactions "essentially eliminates market and financing risk."
The firm also said in its securities filings that its "liquidity position remains strong."
Separately, JPMorgan slapped MF Global with a lien today for $26.6 million. That lien was for a securities account MF Global had at JPMorgan. JPMorgan held securities for MF Global. MF Global gave it $26.6 million in collateral for that account.
MF Global appears to have lost money on the securities in the account, so it's saying it wants the $26.6 million collateral back.  But JPMorgan is saying no, and in saying no, it slapped MF with the lien.
MF Global's request in asking for the $26.6 million back should be limited because the firm has "no reliable basis for predicting the extent to which creditors may expect to see a recovery here," JPMorgan said in a petition it filed today in bankruptcy court.
"There is a real risk that every dollar of cash collateral spent as the debtors propose will be potentially lost" if the request is granted, the bank added.
JPMorgan also acts only as an agent to other lenders for a separate $300 million credit line to MF Global's broker-dealer unit. MF Global's broker-dealer unit has borrowed about $210 million of a $300 million secured credit line. JPMorgan Chase, again, is the agent to lenders who supplied credit for both loans.
The bankruptcy case is MF Global Holdings Ltd., 11-bk- 15059, U.S. Bankruptcy Court, Southern District of New York (Manhattan).
According to the bankruptcy filing, here are the top unsecured creditors and investors in MF Global.
TOP INVESTORS:Owners of 5 % or more of any class of MF Global voting stock as of Sept. 30, as shown by the company's bankruptcy petition.