Hopeful NFL Players Show Up for Work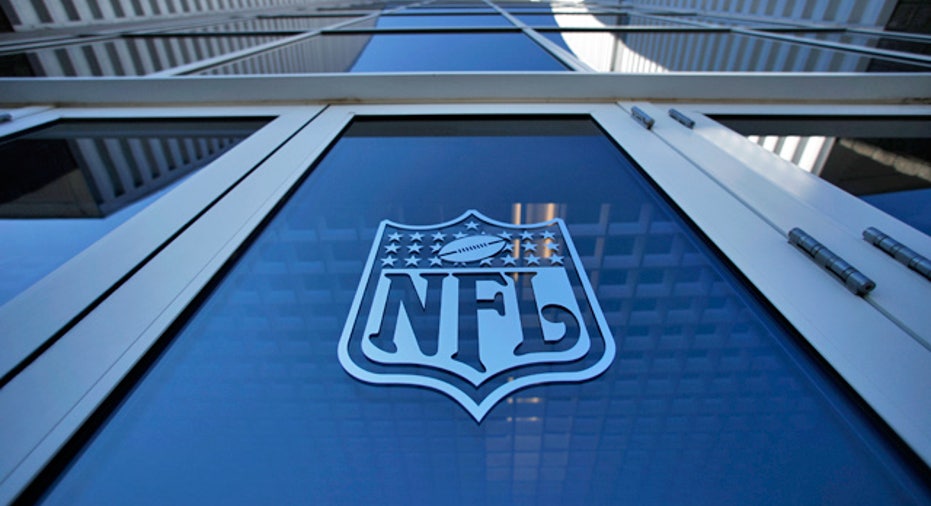 An air of cautious optimism is pervading the National Football League as the labor-divided league kicked off its draft Thursday evening and players resumed basic football operations on Friday.
While the union and owners have serious legal and labor hurdles left to clear, many players are growing more confident a deal will ultimately be reached.
"I hope these guys get it done sooner or later. I think it's going to get done and there will be football in 2011-2012," Patrick Peterson, who was drafted Thursday with the fifth pick overall by the Arizona Cardinals, recently told FOX Business.
The lockout that kept NFL players from working out and was hovering over the sports world was lifted at least temporarily on Monday.
Even though the league has appealed that decision, players were allowed to go back to work Friday morning.
"We're kind of in limbo with the whole ruling. We're waiting and seeing," said Blaine Gabbert, who was selected 10th overall by the Jacksonville Jaguars.
Reports indicated players from around the league took advantage of the opportunity to resume basic football operations.
For example, about a dozen Carolina Panthers arrived at Bank of America (NYSE:BAC) Stadium to work out and receive their playbooks and 11 Washington Redskins appeared at the team's practice facility, ESPN.com reported.
"We're still having mediation talks with the NFL and the players. It's a good sign of things to come. All we can do is just wait it out," said linebacker Von Miller, who the Denver Broncos picked with the second overall pick.
The NFL is expected to hammer out rules for this limbo period on free agency and trades.
"The most important things for us is to obviously respect the decisions of the court, and secondly, make sure we proceed in an orderly fashion and inform all 32 of our clubs, to make sure we're doing it in a responsible fashion," Roger Goodell, the NFL commissioner, reportedly said during a conference call with New  York Jets season-ticket holders.
Goodell was booed by fans when he reached the podium during the draft at Radio City Music Hall Thursday evening.
"They want football, you want football and I want football," Goodell said, according to the New York Post. "I understand their frustration with me not being able to solve that. That's my job and that's my responsibility, and I accept that."
The NFL has requested that the 8th U.S. Circuit Court of Appeals in St. Louis put the lockout back in place while it works to overturn this week's ruling.
Still, the labor unrest in the NFL has cast doubt over the sports world's most profitable and popular pro league. While Forbes estimated team values fell 2% last year to an average of $1.02 billion due to the recession, league revenue jumped 5.8% to $8 billion. Operating income in 2009 hit a record $33 million, Forbes reported.
"As a former player who went through a couple (of strikes)…I think this game has it rollin'. They can't ruin a good thing," Anthony Munoz, a retired Cincinnati Bengal offensive tackle, told FOX Business at the NFL Draft.
Still, it's a tough sell to fans grappling with the tough economy and expensive ticket prices to be patient while the league sorts out its finances.
"You don't want to alienate people," said former New York Giants running back Joe Morris. "You've got billionaires and millionaires fighting over $9 billion. That's a strange thing to have."
FOX Business's Robert Gray contributed to this report.