GM CEO: Not Sure How Strong the Recovery Will Be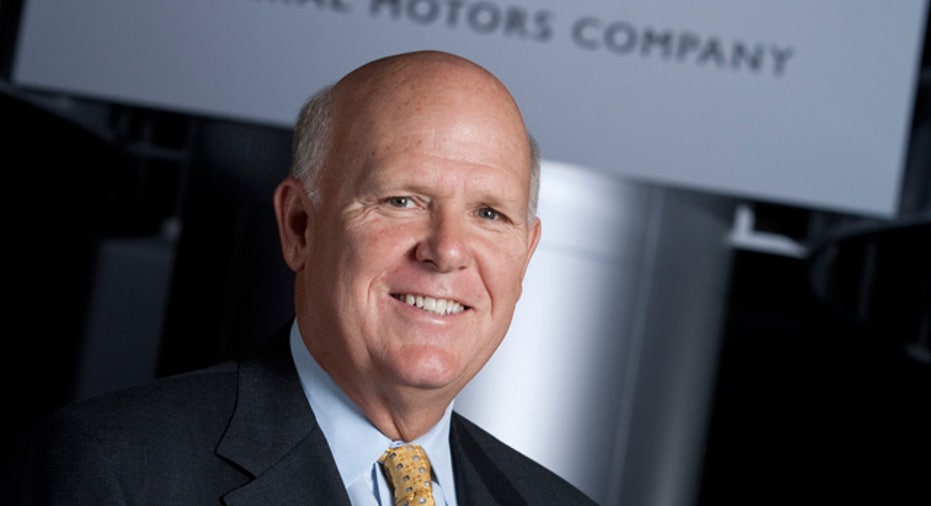 The U.S. economy is on increasingly unsteady footing, hurt by stubbornly high unemployment and volatile oil prices, the head of General Motors Co (NYSE:GM) told reporters on Tuesday.
"There's a lot of uncertainty about a jobless recovery, how strong is the recovery going to be? There's a lot of concern about oil prices ... so there's some question about how strong the recovery will be," said Daniel Akerson, who has served as chief executive of the largest U.S. automaker since September 2010.
Ahead of the company's first meeting with shareholders since emerging from bankruptcy in 2009, Akerson said the company wants to grow profitably and will not price vehicles to gain market share at the cost of profit margins.
He also said the United States must address the issue of its rising federal deficit, and that it would shake global debt markets if the country were to default on its obligations.
The U.S. government, which funded the bailout that allowed GM to emerge from bankruptcy, still owns 32 percent of GM's common shares.
Many investors see the Treasury stake in GM as an overhang on the stock's value. Sources told Reuters last month that the government does not plan to start selling its remaining shares until August at the earliest, after GM's second-quarter results.
BUYBACKS HINGE ON U.S. STAKE
That, in turn, is holding up any decision by GM to buy back its shares, which have lost some 22.5 percent of value so far this year, at a time when the broad Standard & Poor's 500 index is up 2 percent.
"The primary driver of any further balance sheet activities will, I think, in the near term be driven by the government's decision of when or when they will not exit the company," Akerson said. Investors will also get a deeper look into rival Ford Motor Co (NYSE:F) later on Tuesday when that company's management meets with analysts to lay out their long-term growth strategies, particularly for emerging markets.
Akerson acknowledged that the company still faces many challenges.
"We've strung five consecutive quarters of profitability together, but no one said this was going to be a lay-up," he said. "There's a lot of work to be done over the next couple of years, not only at General Motors but throughout the industry."
GM's shares gained about 6 cents to $28.62 in early trading on the New York Stock Exchange.