Five Smooth-Riding SUVs for the Urban Warrior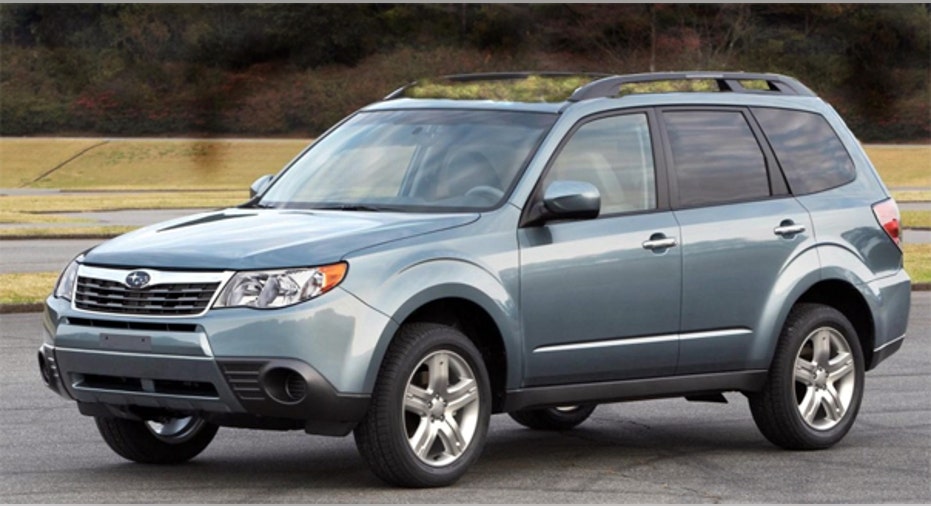 SUVs for an Urban Lifestyle
Sport utility vehicles, or SUVs, have become more like cars in their handling, luxury appointments, high-tech safety features and even gas mileage.
That's true even for some of the iconic SUV brands such as Land Rover and the rugged, big-volume SUVs that defined the segment -- the Ford Explorer and Jeep Grand Cherokee.
The car companies still make variations of SUVs that can splash through creeks and climb over boulders. But the latest SUVs are out-and-out family cars, built like cars and intended to be driven like cars -- in the suburbs and on the highway.
"It's an industry-wide trend," says Orth Hedrick, product planning director for Kia Motors America, Inc. Kia is dropping its traditional SUV, the Kia Borrego, but sales are up for the Kia Sorento. The Sorento is similar in size and concept to the Borrego, but it's built on a car-like platform.
What people like about the new crop of SUVs is their high seating and capacity for people and/or cargo. What people don't like about SUVs is truck-like handling and poor gas mileage.
Here are Bankrate's choices for the latest SUVs, only with a new wrinkle. They're built for real-life urban road warriors and not so much for off-road fantasy camp. Prices are suggested retail for base models, including delivery charges, but without options.
2012 Ford Explorer
Starting price: $29,105 (includes $825 delivery)
Base engine: 3.5 liter V-6, 290 horsepower
What's new: Optional four-cylinder EcoBoost engine
If you look up "SUV" in the dictionary, it should have a picture of the Ford Explorer. Ford sold more than 400,000 Explorers per year in the mid-1990s and early 2000s, which made it the perennial best-selling SUV in its heyday. Through October 2011, sales were only 108,944 this year, according to the auto research firm AutoData Corp. of Woodcliff Lake, N.J. However, that was more than double the year-ago period.
The Explorer was redesigned last year. It was taken off a ladder-like frame shared with pickup trucks and switched to a one-piece "unibody" with basic components the Explorer shares with cars such as the Ford Taurus and crossover vehicles such as the Ford Flex.
For 2012, the Explorer gets an optional Ford EcoBoost engine. That hikes the starting price about $1,000, to $29,990. Four-cylinder engines were traditionally considered to be too wimpy for SUVs. Before the latest redesign, the previous models had V-6s or V-8s. The distinction is the new four-cylinder EcoBoost engine is turbocharged, with direct injection. Direct injection shoots computer-controlled squirts of fuel into the combustion chamber under extremely high pressure. The net effect is more power and lower emissions.
The Ford Explorer gets 20 mpg city and 28 mpg highway, estimated by the Environmental Protection Agency. While the EcoBoost is a great innovation for four-cylinder models, the base Explorer model gets a V-6, with 17 mpg city/25 mpg highway.
2012 Range Rover Evoque from Land Rover
Starting price: $43,995 (includes $850 delivery)
Base engine: 2 liter, four cylinder, 240 horsepower
What's new: All-new model; most fuel-efficient Land Rover model
The Range Rover Evoque went on sale in October. The "most fuel-efficient Land Rover" historically wouldn't be saying much, because the brand relied on big, thirsty V-8 engines. But the Range Rover Evoque has a turbocharged, direct-injected, 2-liter engine, like a growing number of sporty European sedans.
It's powerful for its size, at 240 horsepower. Together with a six-speed automatic transmission, the four-cylinder gets a respectable EPA-estimated 18 mpg city and 28 mpg highway. There's also a two-door coupe version. Land Rover hasn't turned its back on off-road capability as an SUV. U.S. models come with all-wheel drive and with push-button settings for different conditions, like snow, mud or sand.
2012 Jeep Grand Cherokee
Starting price: $28,315 (includes $825 delivery)
Base engine: 3.6 liter, V-6, 290 horsepower
What's new: Better mileage
Jeep worked hard to squeeze another mile per gallon out of the Jeep Grand Cherokee, now that SUVs are expected to be fuel-efficient. For 2012, the latest model gets 17 mpg city and 23 mpg highway, just 1 extra mile per gallon in the city over the 2011 model, thanks to more energy-efficient power steering and an improved automatic transmission.
The Jeep Grand Cherokee was arguably the first premium sport utility vehicle almost 20 years ago. It put car-like comfort and upscale features in what amounted to an unvarnished truck.
The current Grand Cherokee can still go off-road, but it's much more like a luxury car at heart. Standard features that are often associated with high-end luxury cars include air filtering for the air conditioning, dual-zone temperature controls, heated exterior mirrors, satellite radio, a power-adjusted lumbar support for the driver's seat and a leather-wrapped steering wheel. High-tech options include cruise control that uses radar to automatically maintain a preset following distance, and blind-spot monitoring. It shared a drawing board with the Mercedes-Benz M Class, back when both brands belonged to DaimlerChrysler. The company split up in 2007. The all-new Jeep Grand Cherokee first hit the road last year.
2012 Kia Sorento
Starting price: $23,950 (includes $800 delivery)
Base engine: 2.4 liter, four cylinder, 175 horsepower
What's new: Direct fuel injection -- more power for the same gas or less
The Sorento is Kia's first U.S.-built SUV model, assembled in a new factory in West Point, Ga. For the 2012 model year, it gets an optional 2.4-liter, four-cylinder engine with direct injection. The gasoline direct injection, or GDI, engine is part of an option package that adds $1,650 suggested retail to the base model price. It comes standard on better-equipped models. Direct injection uses computer-controlled squirts of fuel to create more efficient and complete burning. That produces more power and lower emissions for a given amount of gasoline.
With automatic transmission and GDI, the Sorento gets an EPA-estimated 22 mpg city and 32 mpg highway. Without GDI, the base model gets 21 mpg city and 29 mpg highway. In comparison, the Kia Borrego is similar in size and concept to the Sorento, but the Borrego is built on a heavier, traditional truck platform. With a six-cylinder engine, it gets only 17 mpg city and 21 mpg highway, but it's being phased out.
2012 Mercedes-Benz M Class
Starting price: $49,865 (includes $875 delivery)
Base engine: 3.5 liter, V-6, 302 horsepower
What's new: Complete redesign with new high-tech safety features
The 2012 Mercedes-Benz M Class is the third generation of the first luxury-brand SUV. When it debuted in 1997, people weren't sure "Mercedes" and "SUV" belonged in the same sentence. Since then, the company has sold more than 1 million worldwide -- about half in the U.S.
The first generation was developed with robust off-road driving in mind, a capability that few owners ever used. Each version since then has gotten better on-road. The 2012 ML350 4Matic has a 3.5-liter, gasoline-powered, direct-injected V-6 that gets 13% more horsepower and 6% more torque than the engine it replaces. It also gets 2 more miles per gallon, at 17 mpg city and 22 mpg highway. Safety features include a drowsiness warning that can tell if you start wandering in your lane.