Domino's Pizza delivering pothole repairs to a town near you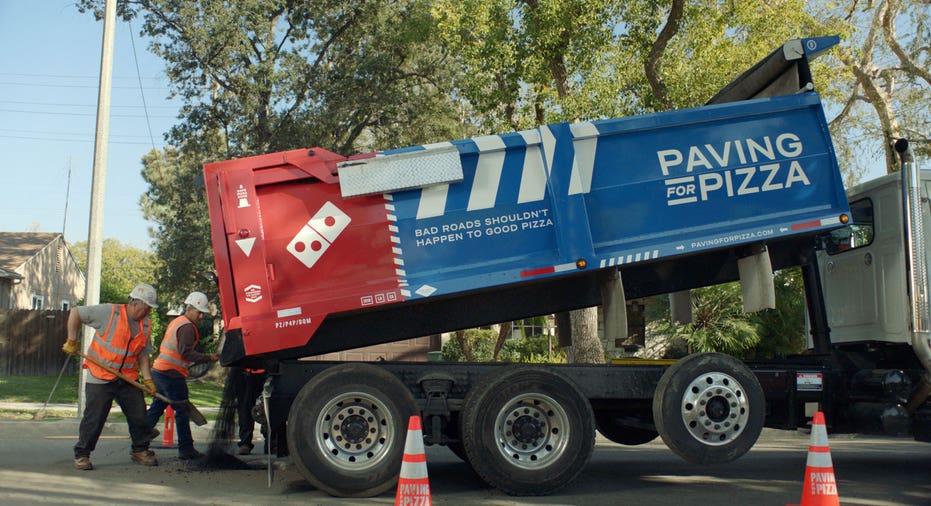 Domino's Pizza has added a new item to its menu: pothole repairs.
The pizza chain announced on Monday that it will save pizzas "one pothole at a time" by filling potholes in towns nominated by customers.
"Cracks, bumps, potholes and other road conditions can put good pizzas at risk after they leave the store," the Ann Arbor, Michigan-based company said in a news release. "Now Domino's is hoping to help smooth the ride home for our freshly-made pizzas."
Domino's has kicked off the campaign by repairing roads in Bartonville, Texas; Milford, Delaware; Athens, Georgia; and Burbank, California. Images provided by Domino's show a pothole repair truck emblazoned with the chain's logo and the slogan, "Bad roads shouldn't happen to good pizza."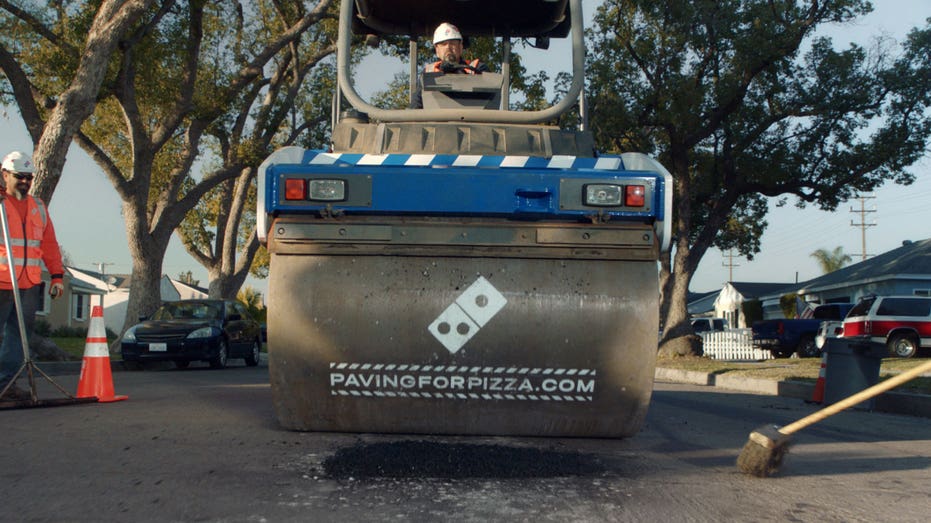 "This unique, innovative partnership allowed the town of Bartonville to accomplish more potholes repairs," Bartonville Mayor Bill Scherer said on the Paving for Pizza website.
Customers can submit towns for consideration through PavingForPizza.com. Towns that are selected by the company will receive funds to help repair roads "so pizzas make it home safely."
Russell Weiner, president of Domino's USA, said the company doesn't want to "lose any great-tasting pizza to a pothole, ruining a wonderful meal."