Do Consumers Gain From Lower Debit Swipe Fees?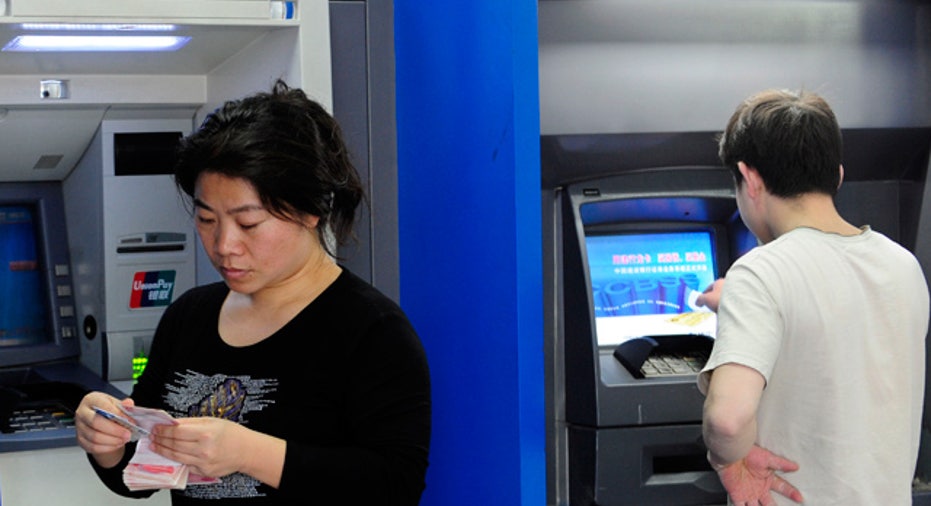 If anything is certain about the Durbin Amendment, it's that no one is happy with it. Banks want it repealed. Retailers want it expanded. Consumers might wonder what -- if anything -- was ever in it for them.
The Durbin Amendment, which was part of the Dodd-Frank Wall Street Reform and Consumer Protection Act, directed the Federal Reserve to cap so-called swipe fees that retailers pay to process debit card transactions. Effective Oct. 1, 2011, the cap set the maximum fee at 21 cents, plus 0.05% of the transaction amount to recoup fraud losses and, in most cases, up to 1 cent for fraud prevention. Previously, the average interchange fee was 44 cents per transaction. Financial institutions with less than $10 billion in assets were exempt from the cap.
That might have been the end of the story, except that the retailers and banks are still fighting about law, and consumers have felt the fallout.
Durbin Amendment Still Debated
In the banks' camp, the American Bankers Association is supporting federal legislation that would repeal the amendment. The legislation, dubbed the Consumer Debit Card Protection Act, was introduced by Reps. Jason Chaffetz, R-Utah, and Bill Owens, D-N.Y.
The Electronic Payments Coalition, a Washington, D.C.-based group of banks, credit unions, industry associations and companies that process electronic payments, also supports the legislation, according to spokeswoman Trisha Wexler.
"The only way to fix this is to repeal it outright," she says.
In the retailers' camp, the National Retail Federation, Food Marketing Institute, National Association of Convenience Stores and two retailers have filed a lawsuit against the federal government, claiming the Fed's cap on debit card swipe fees is too high and should be lowered.
That claim isn't likely to be resolved quickly, according to ABA Vice President and Senior Counsel Nessa Feddis.
"The lawsuit will (wind) its way through the courts," she says. "That will take some time."
More Fees, Higher Prices
Given those machinations, here's a summary of the trickle-down effect and what consumers can expect.
Higher checking account fees and minimum balance requirements.
"You'll continue to see pressure on monthly fees for checking accounts, especially if you don't maintain a certain minimum balance. You'll see more relationship products, where the bank will give special breaks or waive fees if the customer has multiple relationships with the bank," Feddis says.
No return of dead debit card rewards programs.
"The main way consumers are being impacted is they are losing things that were free in terms of their banking," Wexler says. "Debit rewards are gone. Free checking is harder to come by. Banks are having to find ways to make up that revenue."
Little or no price savings at restaurants, shops or other retailers.
Wexler says the Electronic Payments Coalition sent its own shoppers to compare retail prices before and after the Durbin Amendment's effective date. The shoppers went to Walmart, The Home Depot, Walgreens and 7-Eleven stores in Atlanta; Boston; San Francisco; Little Rock, Ark.; Portland, Maine; and Washington, D.C., and bought peanut butter, light bulbs, sugar, eggs, bread, beer, diapers, batteries, duct tape, paint, milk, soda, cereal and the like. Prices were found to be unchanged or higher at 16 stores and lower at five stores.
The coalition also has introduced the Where's My Debit Discount website, claiming retailers have broken their promises to pass along debit card swipe fee savings to consumers.
Feddis says consumers can look to see whether merchants and shops are offering cash-payment discounts. "But that's not what they're doing," she says.
Retailers will continue to raise prices on small-ticket items. That's because the swipe fee cap has a disproportionate impact on transactions for little amounts, Wexler says.
"If you're selling a big-screen TV, you're paying the 21 cents, plus the 5 basis points. If you're selling a cup of coffee, you're also paying 21 cents, where before you were paying around 3 cents. ... The bigger guys can make it up in the aggregate, but if you're just a coffee shop, this has really hurt you," Wexler says.
Movie kiosk company Redbox made that connection explicit when it announced a price increase of 20 cents for most daily rentals soon after the swipe fee cap took effect. A question-and-answer document on the company's website states that "the increase is a result of rising operational costs, including debit card fees."