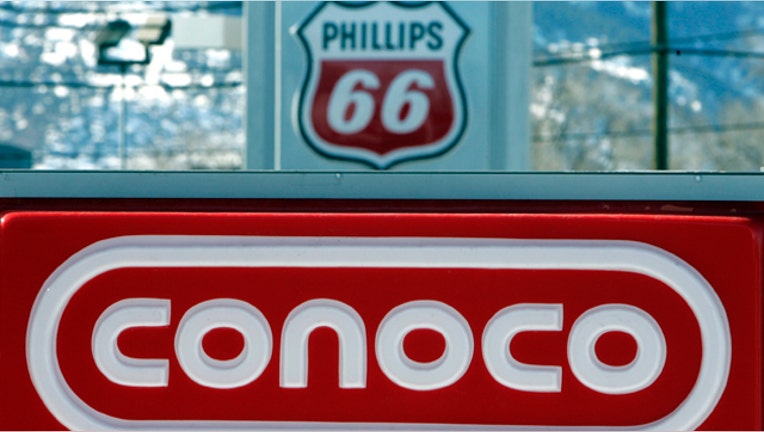 Fourth-quarter profits at ConocoPhillips (NYSE:COP) surged by a stronger-than-expected 66% as the oil and gas company capitalized on higher crude oil prices.
Despite the upbeat results and a key oil spill settlement, shareholders sent the Houston   company's stock almost 1% lower after Wednesday's open.
ConocoPhillips said it earned $3.4 billion, or $2.56 a share, last quarter, compared with a profit of $2 billion, or $1.39 a share, a year earlier. Excluding one-time items, it earned $2.02 a share, solidly surpassing the Street's view of $1.76.
Conoco, which is the No. 3 American oil company behind ExxonMobil (NYSE:XOM) and Chevron (NYSE:CVX), said its revenue jumped 17% to $62.39 billion.
Upstream earnings soared 27% to $2.35 billion last quarter as output shrank by less than some had feared. Exploration-and-production profits increased 5% to $1.6 billion amid higher prices.
ConocoPhillips said it expects to complete its breakup into two independent companies in the second quarter. The new downstream company will be called Phillips 66 and trade on NYSE Euronext's (NYSE:NYX) New York Stock Exchange under the symbol PSX.
The stronger-than-expected earnings report comes a day after Conoco disclosed it had reached a $160 million agreement to settle compensation claims in the wake of an oil spill off the northeastern coast of China.
Shares of Conoco slipped 0.72% to $70.09 ahead of the opening bell, adding to their 2012 decline of about 3%.
Both Exxon and Chevron are slated to report their quarterly results next week.