CFTC's Gensler Removes Self From MF Global Probe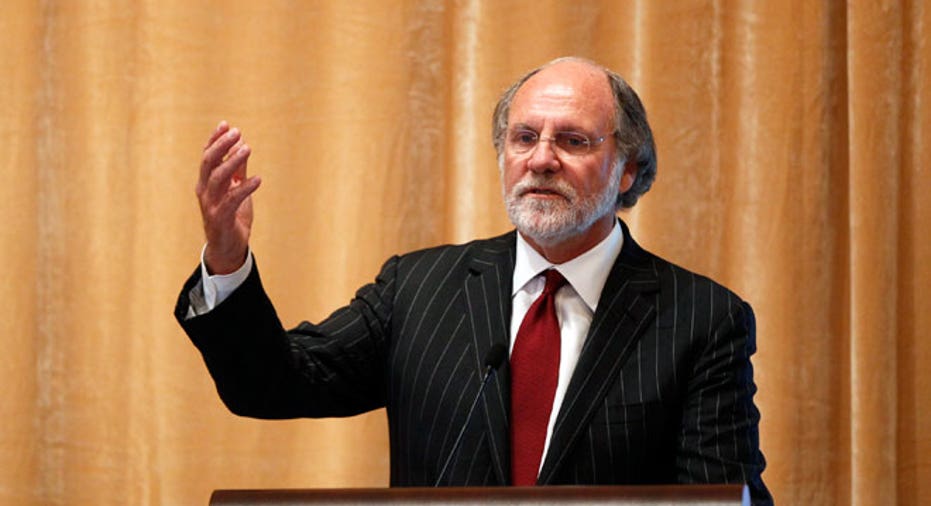 Gary Gensler, the chairman of the Commodity Futures Trading Commission, has recused himself from the investigation into the final days at MF Global due to his close ties to former Goldman Sachs (NYSE:GS) colleague Jon Corzine.
According to a federal official with knowledge of the multi-agency review and investigation, Gensler stepped away from the probe on Thursday to avoid the perception of a conflict of interest given his history with Corzine, the former CEO of the now-bankrupt futures brokerage.
"For many people, perception is reality, and he (Gensler) is very concerned that because MF Global is now in bankruptcy and with his (Gensler's) longstanding relationship with Jon Corzine that it's understood that the review is not compromised in any way," the federal official told FOX Business.
Gensler reportedly contributed $10,000 to the New Jersey Democratic Party in 2005 as Corzine was running for governor. Corzine, the former Goldman chairman and CEO, worked with Gensler in the 1990s and also helped to coordinate a speaking engagement for Corzine at Princeton University last November.
The revelation comes days after Sen. Charles Grassley, a Republican from Iowa, argued Gensler should recuse himself from the probe due to his close ties to Corzine.
The CFTC is spearheading the effort to fund some $600 million in missing client funds at MF Global, which filed for the eighth-largest bankruptcy in U.S. history a week ago. The FBI is also probing the matter and other regulators are examining whether or not management made misleading statements to shareholders ahead of the implosion.
The official characterized the investigation into the implosion of MF Global as "an amazing number of lawyers" and "accountants from a wide variety of agencies, Finra and now the FBI all now in a very crowded room to find out where the money is."
Without Gensler at the helm, the CFTC review will be led by the other four commissioners: Mark Wejen, Jill Sommers, Bart Chilton and Scott O'Malia.
Corzine disclosed plans to resign last week amid "great sadness" for what happened at MF Global, which hired him as CEO in 2010.
FOX Business producer Susan Garraty contributed to this report.