Apple Green Lights Majority-Vote Rule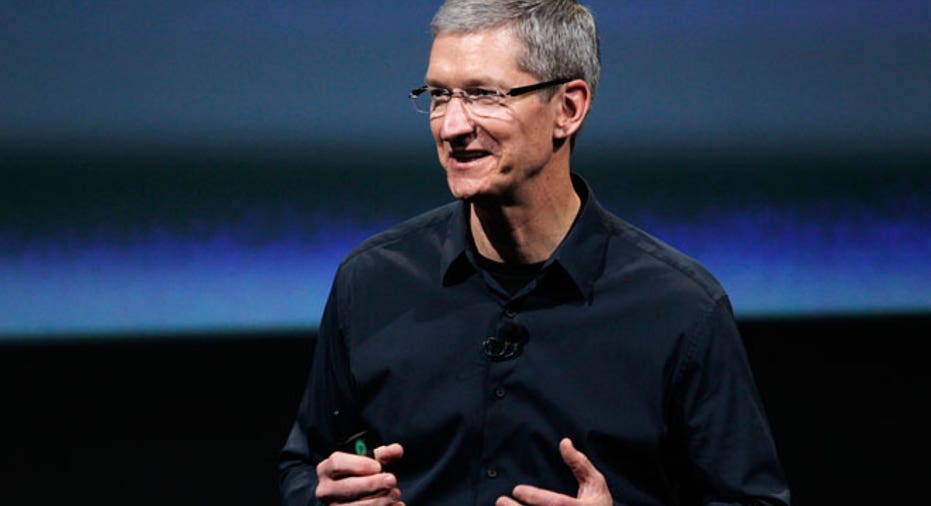 Responding to pressure from shareholders, Apple's (NASDAQ:AAPL) board of directors approved a majority-rule measure on Thursday that will force directors on its board to resign if they don't receive a majority vote.
During Thursday's shareholder meeting in California, Apple's first since the death of former CEO and co-founder Steve Jobs, shareholders also re-elected all directors to the iPad and iPhone maker's board, including Al Gore, who easily survived a conflict of interest vote.
Apple's board adopted the majority-rule measure before the shareholder proposal was brought up, preempting a potential vote on the measure. Last year shareholders approved a non-binding proposal that called for directors to only be elected by majority vote.
The majority-rule's sponsor, Anne Simpson, senior portfolio manager for corporate governance at pension-fund giant Calpers, thanked Apple's board for its decision and to "keep Apple fresh."
In response to a question from a shareholder about Apple's plans for its $98 billion stockpile of cash, Cook also seemed to leave the door open to a possible dividend to return some of the money to shareholders.
"We have been thinking about cash very deeply," Cook said. "We've spent a lot but still have a lot and it's more than we need to run the company."
He added, "the board is thinking about this very deeply and we will do what we believe is in the best interest of shareholders."
Shares of Apple bounced between gains and losses in afternoon action, recently trading at $513.42, up 0.08% on the day.
Just 1% of Apple's shareholders voted in favor of a proposal tied to conflict of interest concerns about Gore, the former U.S. vice president.
The vote concerned whether or not Gore played an improper role in the company's decision to end its relationship with the U.S. Chamber of Commerce in an effort to pressure the group to stop opposing greenhouse gas regulations. Some have charged Gore with acting in his own financial interests, given his personal investments in green companies.
Gore was re-elected to the board with 84% of the preliminary board vote.
The Apple shareholder meeting comes as the company celebrates its recent success, which has been driven by enormous demand for its popular devices like the iPad tablet and iPhone smartphone. Apple's shares have surged 26% so far this year, catapulting the tech darling to the top spot as the world's most valuable company.
"It was an incredible year. We had fantastic new products," CEO Tim Cook said.
Cook also addressed the absence Jobs, who passed away last year.
"There is not a day that goes by that I don't miss him," Cook said.
FOX Business reporter Adam Shapiro contributed to this report.