Alcoa Wins $1 Billion Deal With Airbus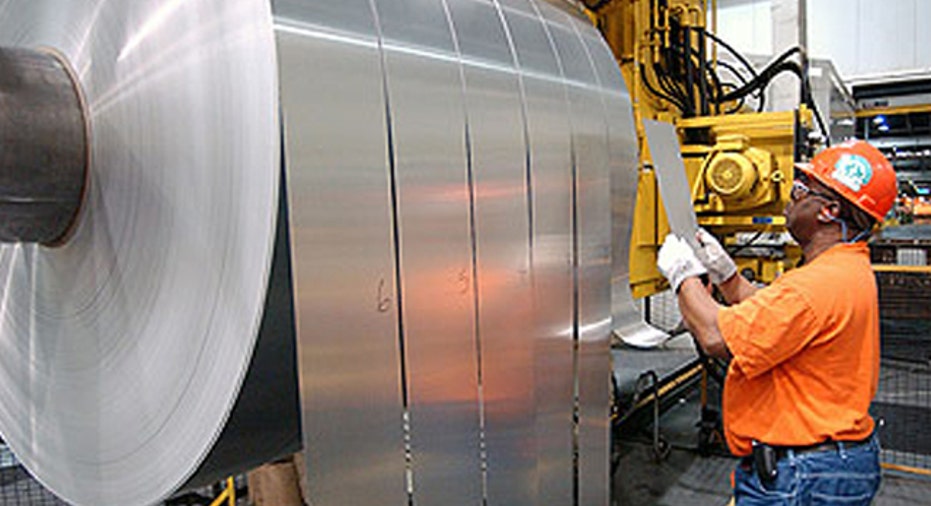 U.S. aluminum producer Alcoa Inc said Friday it won a multiyear contract worth about $1 billion to supply its new, lighter aluminum-based alloys for Airbus commercial aircraft.
The news sent Alcoa stock up almost 1.8 percent to $15.55 in early trading on the New York Stock Exchange on a day when the broader market fell. Later in the morning, the shares were up 8 cents to $15.36.
Alcoa said the deal with the European planemaker unit of EADS calls for Alcoa to provide aluminum sheet and plate using current and advanced-generation aluminum alloys, which are lighter and stronger than traditional metals and composites.
Terms of the agreement, reached this week at the Paris Air Show, were not disclosed, but Alcoa said the agreement has a value of about $1 billion over its life.
Alcoa's aluminum products will be used on most Airbus commercial aircraft, from short-range, single-aisle planes to long-haul jets, including the A380, the company said.
The aluminum, for fuselage panels and structural components as well as wing skins, will be supplied from plants in Davenport, Iowa; Kitts Green, England; and Belaya Kalitva, Russia.
Earlier this month, Alcoa announced it had developed a new generation of alloys and technologies it said could lower the weight of airliners by up to 10 percent and improve fuel efficiency even more.
``The alloys are mostly new and revolutionary for the industry,'' Eric Roegner, president of Alcoa's Forgings and Extrusions business, told Reuters in an interview at the time.
He said that mixing aluminum with lithium produces a 7 percent improvement in density and results in significantly lighter products, but with the same strength and stiffness.
``Weight savings depend on where you put them on the plane, but can give you a 12 percent improvement in fuel efficiency.'' Roegner said.
Alcoa's Forgings and Extrusions business serves the structures market, including the company's aerospace sector, which has about $3 billion in annual revenues.
High oil prices have prompted aircraft makers to look for lighter metals and composites while retaining strength and durability. Alcoa was in the forefront of developing a first generation of lighter materials, but the new ones go way beyond that, the company says.
Alcoa's new aluminum- or aluminum-lithium based alloys and advanced structural technologies use sheet, plate, forgings and hard alloy extrusion products across aircraft structures, including airplane wings and fuselage elements.
The company says aircraft made from these materials can weigh up to 10 percent less than composite-intensive ones and allow for a 12 percent increase in fuel efficiency, on top of the 15 percent already gained from more efficient jet engines.