Airline, Hotel Credit Cards Offering Bonus for Adding Authorized Users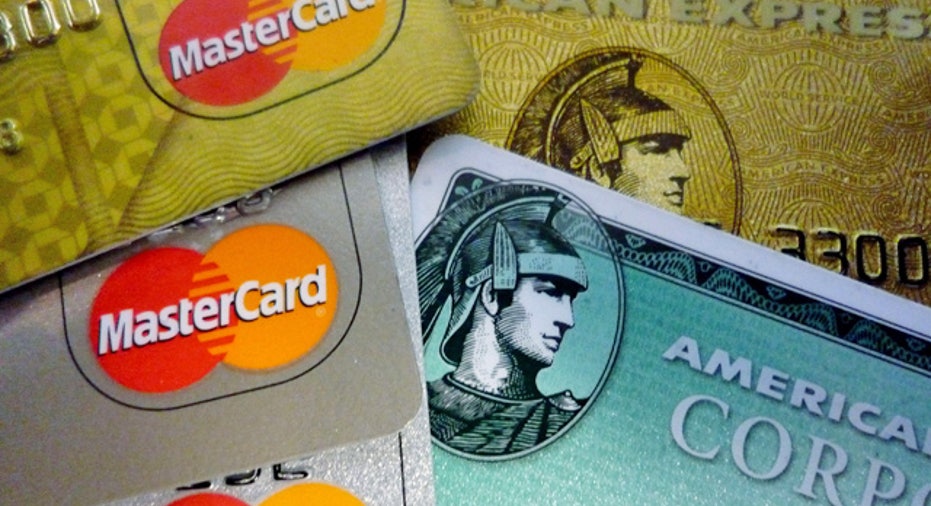 Issuers of reward credit cards are offering a new way for cardholders to boost their reward points: by adding authorized users to their accounts.
Some of the best-known airline and hotel cards -- including those affiliated with United Airlines, Starwood, Delta Air Lines and Continental Airlines -- have started adding mileage or points bonuses when customers add cards for family members or friends.
The bonuses are typically between 1,000 and 5,000 points, which are not lucrative but could be an easy way to pad reward accounts or put you over the top for that free flight. For example, Chase's United Mileage Plus Visa Signature card offers a 5,000-mile bonus when cardholders charge their initial $250 and add an authorized user.
For card companies, offering the bonuses is a way to capture more spending from some of their best customers. It's also the latest example of how card companies are dangling the prospect of additional points to reward desired behaviors, such as shopping with preferred merchants or transferring balances.
The bonuses are appearing on co-branded cards, which card companies operate in partnership with other companies such as hotel chains and airlines.
Light credit score damage But there are some caveats. Financial experts say cardholders should exercise caution when offering charging privileges to people who have no responsibility to pay the money back.
In addition, requesting authorized users can lower a cardholder's credit score by a few points, because some card companies check credit reports when customers request additional cards -- known in the business as a "hard inquiry."
Because of that, some who track reward card offers say that bonuses for adding authorized users aren't worth the effort.
"If they're doing a hard inquiry, and all you're getting is 5,000 measly miles, I'm voting 'no,'" says Rick Ingersoll, who writes the Frugal Travel Guy blog. "Why not save that inquiry for a better rewards deal?"
Ingersoll says that if people are looking to maximize their points or miles, sign-up bonuses have tended to be lucrative lately.
Why not just get a new card? This spring, Chase's British Airways Visa card offered 100,000 miles to new customers (it has since dropped to 50,000 miles, plus a $95 annual fee). Other cards with big sign-up bonuses include Chase's Sapphire Preferred card (50,000 points, $95 annual fee, waived first year), Citi's Thank You Premier card (50,000 points, $125 annual fee) and Bank of America's Alaska Airlines Visa Signature card (40,000 miles, $75 annual fee).
"If the standard had been 25,000 points, we're now seeing 50,000, 75,000, 100,000-point offers," Ingersoll says.
With airline rewards cards, free flights typically start around 25,000 miles. With hotel rewards cards, free nights typically start around 2,000 points.
Of course, these offers make sense only if customers pay balances off every month and avoid late fees and interest charges. Rewards cards tend to carry higher rates than average, and many have annual fees. And repeated card applications can lower your credit score, too.
Personal finance author Liz Weston, author of "The 10 Commandments of Money: Survive and Thrive in the New Economy," says adding an authorized user for points can make sense if it's for a spouse or another trusted person. Adding an authorized user can also help build that person's credit score.
But she says cardholders should be cautious about adding others to their accounts. At the end of the day, the primary cardholder is responsible for all charges.
"I wouldn't add your drug-abusing nephew who's going to take the card and run away with it," she says.
Tips for minimizing danger But if it's just the reward points you're after when adding an authorized user, consider these possibilities:
*Order the extra card in the name of a relative or close friend, but file it away when you receive it. Some cards, like American Express' Gold Delta SkyMiles card award you the points when the extra users are approved. Others, including American Express' Starwood Preferred Guest card, require a minimum amount of charges before awarding the points (in the case of the Starwood card, $150 within the first 90 days).
*Order the extra card, but request a credit limit on it. That way, when you give the card to somebody, you know you won't be surprised when opening the next credit card statement.
More from CreditCards.com: