United Airlines creates fund for sustainable aviation fuel
The $100 million fund, backed by other big businesses, was accelerated by U.S. climate law
United Airlines Holdings Inc. is launching a fund backed by several big-name aerospace and financial companies to invest in startups aiming to produce sustainable aviation fuel, in one of the largest efforts yet to lower emissions from air travel. 
Created through United's venture investing arm, the new fund will start with more than $100 million from the company and partners including Air Canada, Boeing Co., JPMorgan Chase & Co., Honeywell International Inc. and General Electric Co., United said Tuesday. 
Ticker
Security
Last
Change
Change %
UAL
UNITED AIRLINES HOLDINGS INC.
50.42
+0.55
+1.10%
BA
THE BOEING CO.
217.31
-0.78
-0.36%
JPM
JPMORGAN CHASE & CO.
141.04
+0.32
+0.23%
HON
HONEYWELL INTERNATIONAL INC.
197.89
-0.26
-0.13%
GE
GENERAL ELECTRIC CO.
106.32
+0.27
+0.25%
Last year's climate law spurred United to accelerate the fund, which will be capped at $500 million, the company said. 
United, Air Canada and other airlines that participate are expected to sign clean-fuel supply agreements with the startups they back. Companies that invest alongside United could share in the carbon credits tied to the production of that sustainable aviation fuel, the company said. 
UNITED BUYS 200 ELECTRIC AIR TAXIS FROM EMBRAER-BACKED EVE AIR MOBILITY
The new fund will be one of the largest sources of cash in the nascent industry of making low-carbon jet fuel. Its launch highlights the pressure faced by the airline industry to reduce emissions. It is part of a recent move by large companies toward startup investing to develop green-energy technologies.
Aviation is one of the most difficult areas to decarbonize. Batteries are too heavy for all but very short flights, and alternatives to conventional jet fuel typically cost several times more and often require huge amounts of water and energy to produce.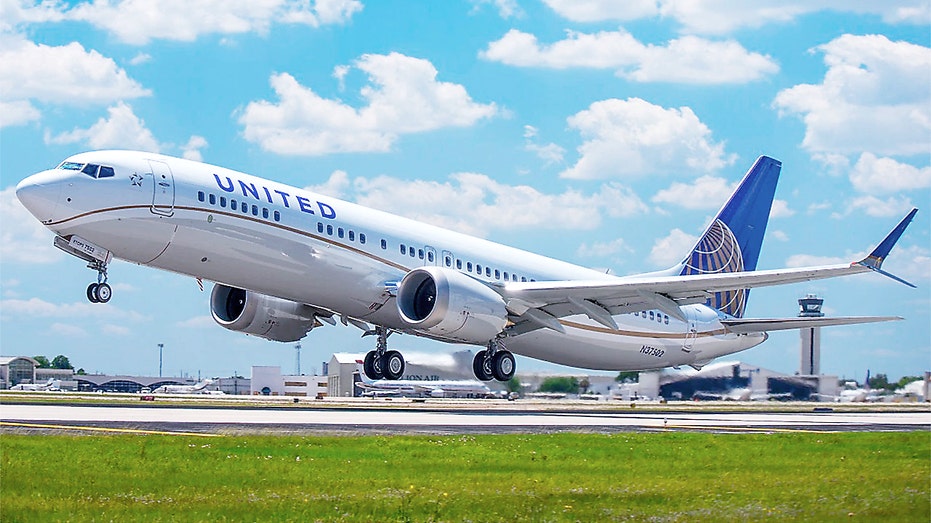 Some startups are aiming to turn everything from fats, oils and greases to trash into sustainable aviation fuel, while others are attempting to offer alternative technologies like hydrogen fuel cells or electric flying taxis. Nearly all of the efforts are years away from achieving meaningful scale.
The sector is expected to benefit from the climate law known as the Inflation Reduction Act, which offers tax credits for sustainable aviation fuel that are expected to close some of the price gap with jet fuel. Beefy subsidies for green hydrogen produced from renewable electricity and carbon capture are also pushing some companies toward synthetic fuels—also called e-fuels—that offer the tantalizing possibility of potentially unlimited supply. 
BOEING BETS ON EXPERIMENTAL JETLINER FLIGHT IN 2028
"That piece of legislation single-handedly made dozens of startups viable," Michael Leskinen, president of United Airlines Ventures, said in an interview. "It spurred us to move faster in the formation of this fund." 
The Biden administration is offering additional funding to startups in the industry and has set a goal of hitting 3 billion gallons of sustainable-aviation-fuel production by 2030. Current supply is in the tens of millions of gallons.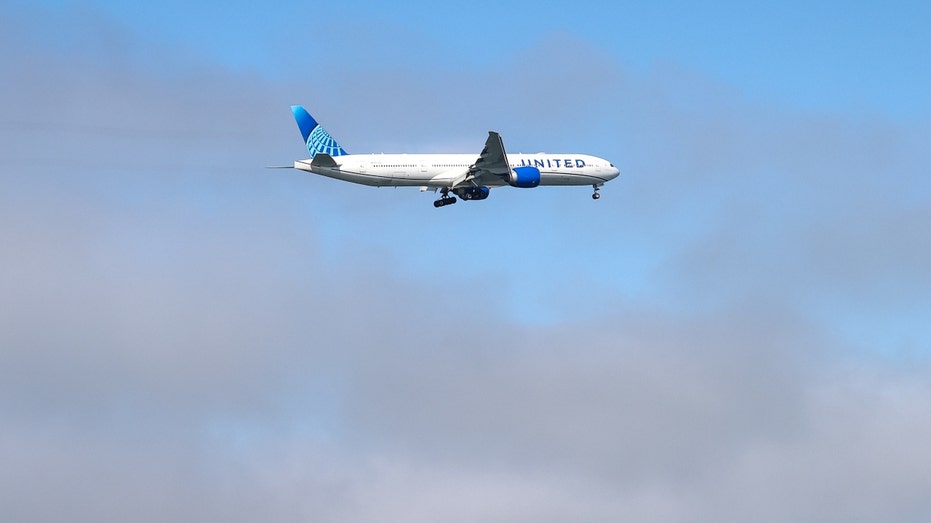 Chicago-based United has been one of the most aggressive airlines in acting on climate change, investing in a number of startups and committing to slash emissions to zero by midcentury. It has rejected traditional carbon offsets that are used by businesses to neutralize their environmental footprints and linked to projects such as keeping trees standing. Their impact on emissions is often unclear.  
CLICK HERE TO GET THE FOX BUSINESS APP
United differentiates between traditional offsets and carbon credits linked to new sustainable-aviation-fuel production, Mr. Leskinen said.