Retail sales rise in April for first time in 2 months
Retail sales rise 0.4% in April as consumers pick up spending
Americans picked up their spending at retail stores in April as inflation showed welcome signs of slowing down. 
Retail sales, a measure of how much consumers spent on a number of everyday goods, including cars, food and gasoline, rose 0.4% in April, the Commerce Department said Tuesday. It marks the first increase in two months, although it is below the 0.8% increase projected by Refinitiv economists.
Excluding the more volatile measurements of gasoline and autos, sales climbed 0.6% last month. 
HOUSEHOLD DEBT HIT RECORD $17T LAST QUARTER AS INFLATION SQUEEZES AMERICANS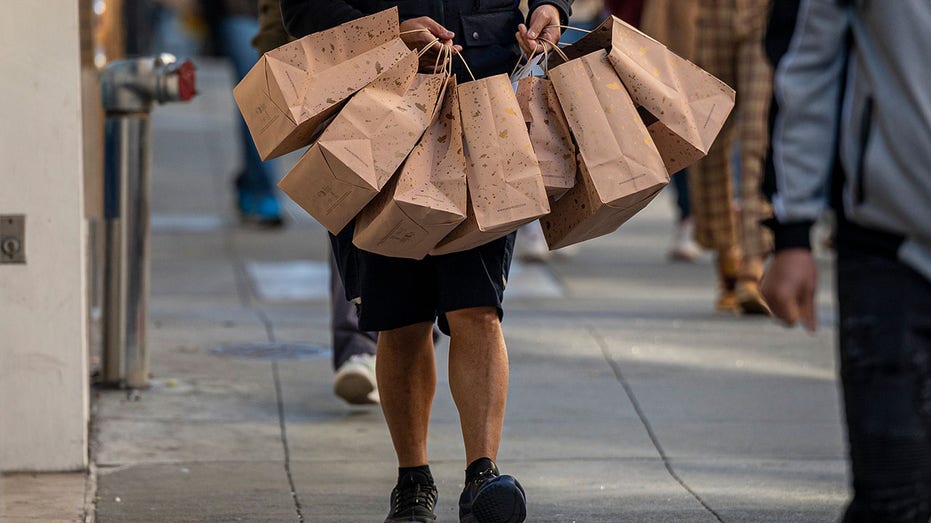 The figures are not adjusted for inflation. 
Consumers spent less on big-ticket items like cars, electronics, appliances, furniture and clothing and more at bars and restaurants. Gas sales slid 0.8% in April, even as the cost of fuel spiked. 
DEBT CEILING SHOWDOWN RISKS TRIGGERING 'SELF-INFLICTED' RECESSION
"Americans spent at an overall steady-as-she-goes pace in April, with the mix continuing to fall away from items such as electronics and furniture to spending at bars and restaurants," said Robert Frick, corporate economist with Navy Federal Credit Union. "These trends make sense because of the spending binge on goods during the COVID-19 years had to slow sometime, while we're still playing catch-up on socializing with family and friends."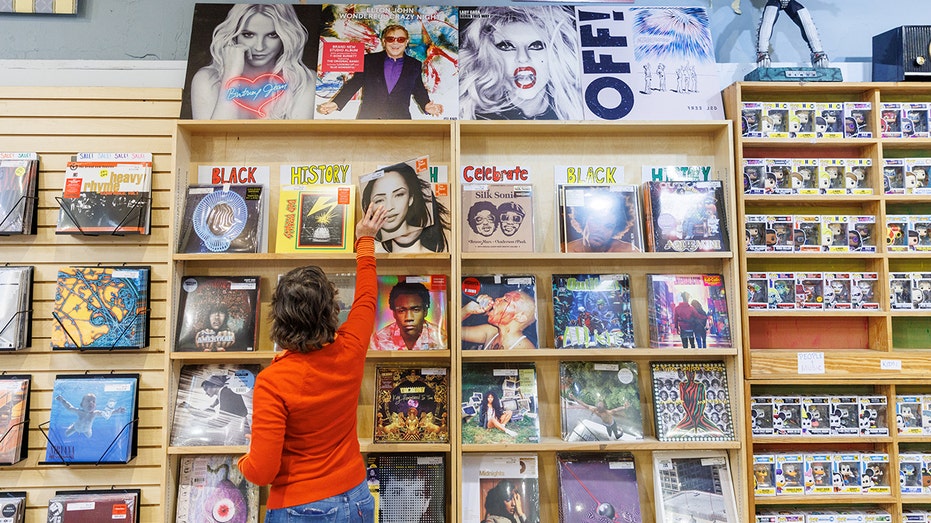 Despite the rebound in spending last month, sales rose in just seven of 13 retail categories last month, including motor vehicles and parts dealers, garden and home improvement stores, health and personal care stores and general merchandise stores.
A solid job market and big wage increases have helped to buoy consumer spending. However, consumers are still spending more frugally as inflation remains abnormally high and rising interest rates begin to take a toll on borrowing costs. 
GET FOX BUSINESS ON THE GO BY CLICKING HERE
The Federal Reserve raised the benchmark federal funds rate for the 10th straight time earlier in May, to a range of 5% to 5.25%, the highest since 2007. 
Consumers are likely to remain cautious, or even pull back on spending, in coming months.
"Consumer spending will likely be a headwind to economic growth in 2023, with volumes of goods purchases about flat and services spending growing more slowly than in 2022 or 2021," said Bill Adams, chief economist at the Texas-based Comerica Bank.