Retail sales unexpectedly fell in December as consumers pulled back on spending
The so-called core retail sales tumbled 3.1% last month
U.S. retail sales unexpectedly declined in December, suggesting that consumers are pulling back on spending as they face surging prices and an acceleration in COVID-19 infections.
The value of total sales decreased 1.9% from the prior month, the Commerce Department said Friday, marking the steepest drop in 10 months. Economists surveyed by Refinitv expected sales to be flat at 0%. It follows an increase of 0.2% in November, revised Commerce Department figures show.
INFLATION SURGES 7% IN DECEMBER, HIGHEST IN 40 YEARS
The so-called core retail sales, which excludes automobiles, gasoline, building materials and food services and is most closely correlated with the consumer spending aspect of the nation's gross domestic product, tumbled 3.1% last month.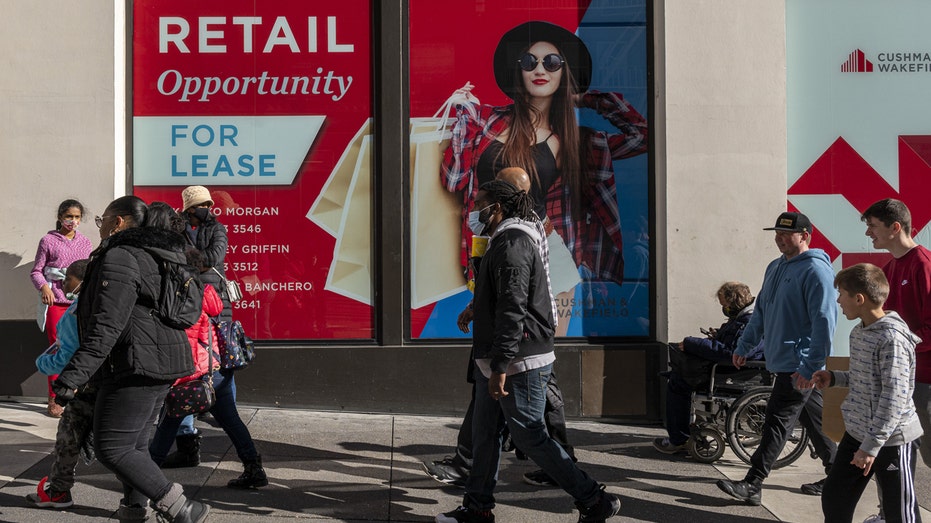 "December was a rough month for the American consumer," said Anu Gaggar, global investment strategist for Commonwealth Financial Market. "Between higher prices, empty shelves, consumers sick from omicron, and holiday shopping pulled forward, retail activity declined even more than expected, and November numbers were also revised lower."
The government reported earlier this week that the consumer price index climbed 0.5% in December, bringing the year-over-year gain to 7%, the highest since June 1982. Wholesale prices also increased, rising 0.2% in December and 9.7% in a 12-month period, the fastest pace since record-keeping began in 2010.
Restaurants and bars, which saw a stunning 41.3% annual gain in 2021, declined 0.8% in December as more Americans stayed home amid an unprecedented virus surge. Gas stations, meanwhile, saw a 41% surge in sales, but fell 0.7% in December. Gasoline prices fell 0.5% in December.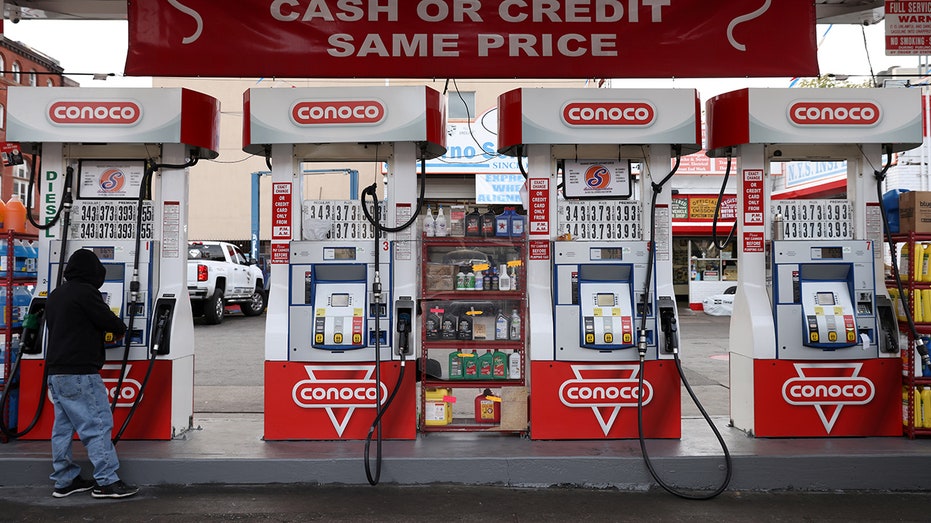 Just two categories saw sales increase in December: miscellaneous store retailers, up 1.8%, and building materials and gardening centers, which grew by 0.9%.
GET FOX BUSINESS ON THE GO BY CLICKING HERE
The data comes as the Federal Reserve looks to combat hotter-than-expected inflation by aggressively tightening monetary policy. This week, Chairman Jerome Powell suggested that the central bank could raise interest rates as soon as March once it concludes its massive, pandemic-era bond-buying program.
"As we move through this year, if things develop as expected, we'll be normalizing policy, meaning we're going to end our asset purchases in March, meaning we'll be raising rates over the course of the year," Powell told the Senate Banking Committee during his confirmation hearing on Tuesday. "At some point perhaps later this year we will start to allow the balance sheet to run off, and that's just the road to normalizing policy."