Overwhelming amount of US veterans say they can't make ends meet in this economy
80% of vets are having financial difficulties, Wounded Warrior Project CEO Mike Linnington said
As the U.S. observes "National Invest in Veterans Week," findings suggest veterans are having trouble overcoming financial struggles. 

Worse, a majority of wounded veterans have expressed hardly being able to make ends meet in this economy – underscoring the disproportionate financial strain between disabled veterans and everyday civilians. 

A recent survey conducted by the Wounded Warrior Project – a nonprofit organization geared towards providing care, programs and services to veterans and their families – found that nearly 82% of disabled veterans cited inflation and the rising costs of goods as the primary culprit for their current woes.

"It is a significant issue that's been raised, specifically over the past couple of years," Wounded Warrior Project CEO Mike Linnington said on FOX Business' "The Big Money Show" Friday. 

VETERANS SHARE PATRIOTISM, PRIDE AND PRODUCTIVITY WHILE ALSO PROMOTING 'MILITARY WORK ETHIC'

According to Pew Research Center, the U.S. inflation rate has almost quadrupled over the past two years, leaving many Americans, but especially veterans, feeling the weight of a weakened economy.
"64% are saying they had difficulty making ends meet in the past year… Those are startling numbers." 
"For 20 years, we've always focused our attention [on] helping wounded veterans heal mind, body and spirit. And we've been doing that with a variety of no-cost programs and services… all across the nation, to any post-9/11 veteran, or any veteran that needs assistance," Linnington told co-hosts Brian Brenberg and Taylor Riggs. "But recently, in the 13th iteration of our annual survey, financial security, financial need, has really risen to the top."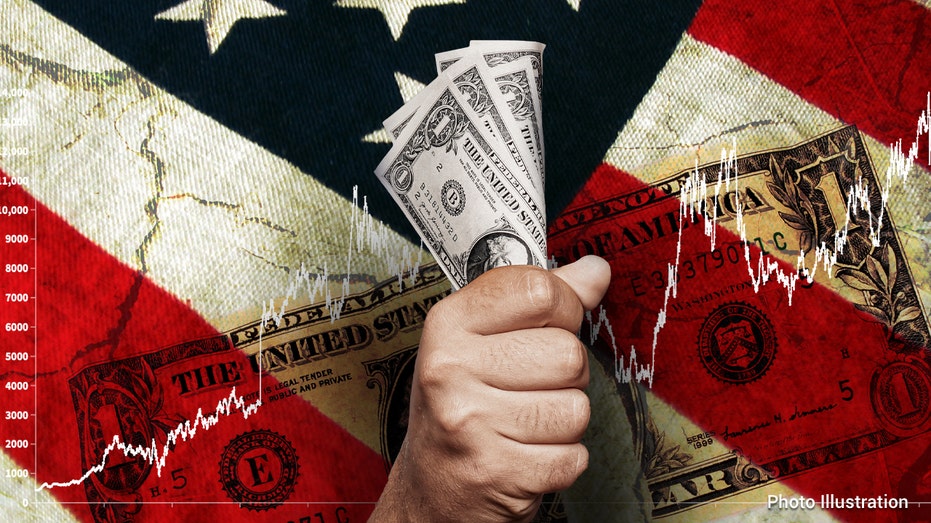 "More than 80% are having financial difficulties. Sixty-four percent are saying they had difficulty making ends meet in the past year. And 1 in 6 is food-insecure," the CEO added. "Those are startling numbers."

On the upside, as Linnington noted, Wounded Warrior Project unemployment declined to 6.8% in 2022 from 13.4% the year prior [2021]. However, the unemployment rate for veterans who are affiliated with the Wound Warrior Project organization is still higher than the general civilian population. The U.S. unemployment rate is at 3.4% according to the Labor Department. Disabled or injured veterans experience almost double the unemployment rate of the average American citizen. 

INFLATION STILL OUTSTRIPPING WAGES IN MOST US CITIES

Nearly half of the veterans [48%] who responded to the Wounded Warrior Project's annual survey indicated that their top barriers to employment are mental health and psychological distress – notably from their military service – while over a third of responders [37%] cited difficulty transitioning their military skills to the civilian workforce as being the biggest barrier.
Linnington touched on those barriers, Friday, telling FOX Business' Lydia Hu that the Wounded Warrior Project's foremost goal is to remove them entirely.

"First thing we do is remove all barriers to employment, and that may be barriers for physical injury or emotional stress from the trauma you face while you've been deployed during combat. So we're treating all those areas first so that you can focus on a job," he said. 

"We also have to make sure you have a home; you have to have a stable background, you have to have regular income – and we do that through filing disability benefits."

GET FOX BUSINESS ON THE GO BY CLICKING HERE

At the end of the day, Linnington said, the Wounded Warrior Project needs to "empower" wounded veterans, "and that's only achieved through jobs."
"Finding ways to help injured veterans stay financially stable… improves their overall resilience and readiness," Linnington said. "So it's an area we're focused on. We tripled our budget and what we're doing to help meet their need with financial assistance… We're trying to help them find meaningful employment across the country."

CLICK HERE TO READ MORE ON FOX BUSINESS