May retail sales unexpectedly decline as sizzling hot inflation weighs on spending
Economists expected retail sales to rise modestly in May, despite sky-high inflation
U.S. consumers unexpectedly pulled back on spending in May as they confronted the hottest inflation in four decades.
Retail sales, a measure of how much consumers spent on a basket of goods ranging from cars to food and gasoline, fell 0.3% in May from the prior month, the Commerce Department said Wednesday. Economists surveyed by Refinitiv expected sales to rise 0.2%. It marked a noted slowdown from the gain of 0.7% gain in April, and the first decline in retail sales in five months.
INFLATION TIMELINE: MAPPING THE BIDEN ADMIN'S RESPONSE TO RAPID PRICE GROWTH 
Weak car sales weighed on overall spending last month, as the price of new and used vehicles continued to surge higher amid supply chain constraints and persisting shortages, and the cost of borrowing also increased. In all, auto sales plunged 3.5% in May.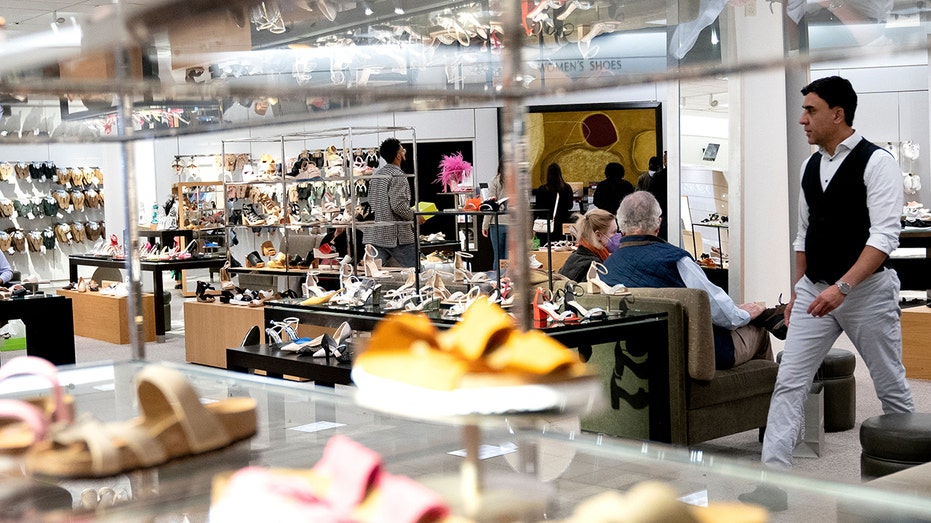 When excluding car sales, retail sales actually rose 0.5% in May, up from 0.4% in April. 
But when excluding sales at gasoline stations, retail spending dropped 0.7% in May from the previous month, a worrisome sign that could be indicative of high gas prices accounting for a bulk of consumer spending. A gallon of gasoline, on average, now costs $5.01 – a stunning 63% jump from just one year ago. 
"Sales plunged on an inflation-adjusted basis, paring most of April's gains," said Tuan Nguyen, U.S. economist at RSM. "That implies more headwinds to consumer spending in the second quarter. But it won't be the Federal Reserve's top concern as it focuses on reducing inflation."
The data comes as consumers face the worst inflation spike since 1981: The government reported last week that the consumer price index climbed 8.6% in May, much higher than economists expected. The reading underscored how strong inflationary pressures in the economy still are.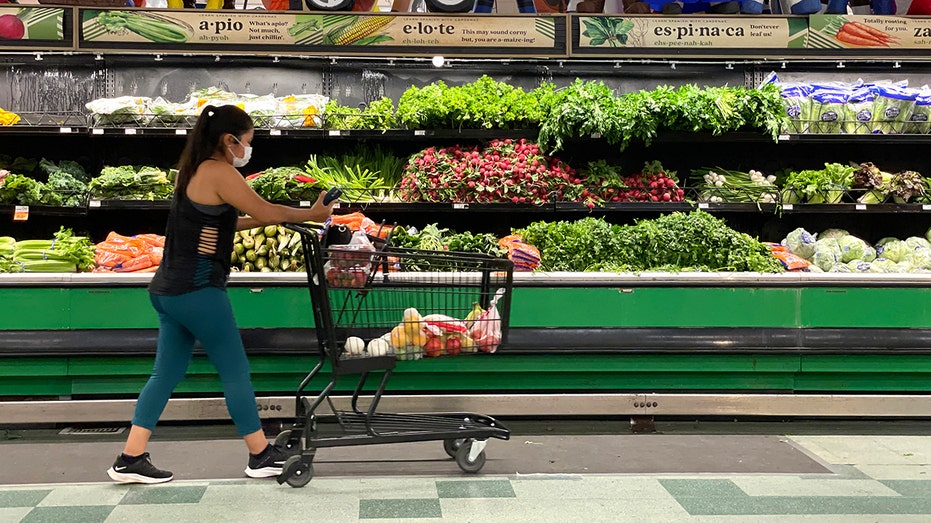 Soaring prices are eating away the strong wage gains that American workers have seen in recent months: Real average hourly earnings decreased 0.6% in May from the previous month, as the inflation increase eroded the 0.3% total wage gain, according to the Labor Department. On an annual basis, real earnings actually dropped 3% in May.
GET FOX BUSINESS ON THE GO BY CLICKING HERE
The price spike has dampened Americans' confidence in the economy, with consumer sentiment sinking in early June to the lowest level on record.  
"We expect sales to drop further in June as gasoline prices continue to rise and consumer sentiment drops to a record low," Nguyen said.