Impossible Foods CEO chews out Bloomberg article arguing fake meat is just a 'fad'
The plant-based meat company revealed a full page ad in the New York Times following the Bloomberg article
A leader in the plant-based food industry has a major beef with a Bloomberg article that labeled meat substitutes a "fad."
While a Bloomberg article suggested meat substitutes flopped despite expectations the product could "save the world," fake meat is anything but a fad according to Impossible Burger CEO Peter McGuinness.
"We're not a fad or a flop. We're just getting started, as is the category," McGuinness said on "The Claman Countdown" Wednesday.
"90% of people who eat our products eat animal meat," he added. "So this is not a fad. It's not a flop. But yet we have 15% awareness. We have 5% household penetration. So 95% of the country hasn't even had our products yet. So we're in first gear and there are many more gears to go."
BILL GATES SAYS FAKE MEAT PRODUCTS WILL 'EVENTUALLY' BE 'VERY GOOD'
The plant-based meat substitute company released a full-page ad in the New York Times in response to the Bloomberg article "Fake meat was supposed to save the world. It became just another fad."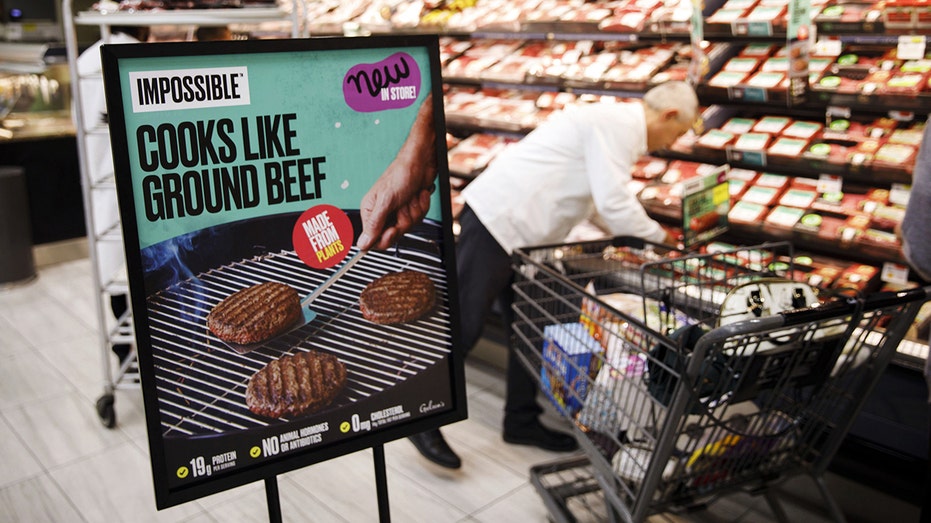 "When stories in the media are hating on plant-based meat, we throw our burgers on the grill and leave the rest to Reddit," the ad said, paired with a poster of Reddit threads praising plant-based meat.
Impossible Burger is part of the larger meat-replacement category of consumer goods, which had a rough 2022. Since the start of 2023, however, the company's top competitor Beyond Meat is up 37%. 
McGuinness noted that despite the category struggle, Impossible Burger did well and continues to grow. 
 "There are a lot of options out there. A lot of companies have come into the market and all of those products are not great yet. So just because the category is down, doesn't mean impossible is down," he said. "We grew over 50% last year in retail. And so you have to look at the offerings. So it's a bit kind of general and lazy to say, oh, since the category is down, therefore, you know, there's no promise or potential of plant-based meat."
SURGING EGG PRICES GIVING RISE TO PLANT-BASED ALTERNATIVES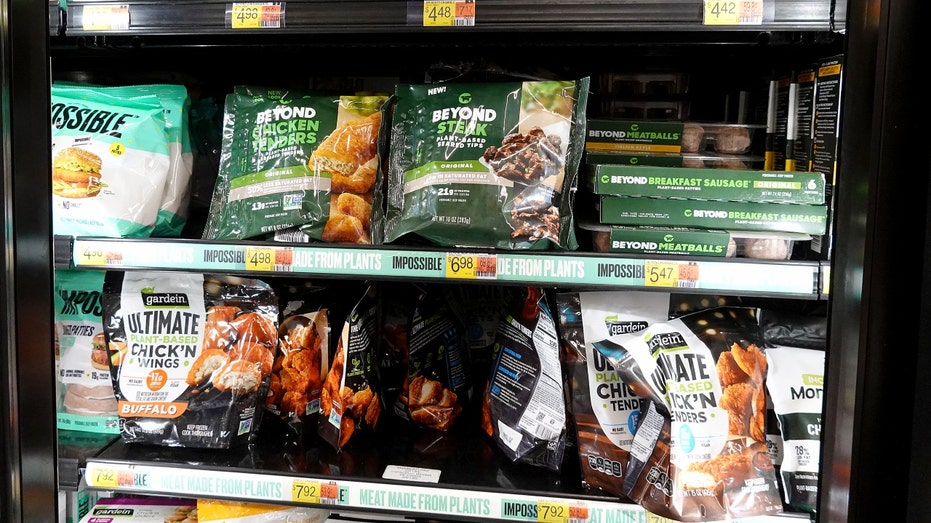 Impossible Burger is currently sold at over 30,000 retail locations, including Costco, Target and Kroger and is served in more than 45,000 restaurants, including Burger King and Cheesecake Factory.
McGuinness noted that his company supports American farmers when sourcing soy, the primary ingredient in their plant-based meat products. In addition, the products are "versatile" and can be used for a variety of meals like tacos or Bolognese.
There are also some environmental benefits of plant-based meat, McGuinness pointed out. 
"We are in business to replace the animal analog," he said. "And in fact, if people consume 50 million pounds of impossible plant-based meat versus animal meat, we'd save 4.5 billion gallons of water, 37 million trees, and we'd avoid 1.5 billion pounds of GHG."
CLICK TO READ MORE ON FOX BUSINESS
In light of the benefits, McGuinness said what the company and industry as a whole needs is more "awareness."
"We just need more people to try and buy and explore with the food. And that's with awareness," he said. "What keeps me up at night is not the cynics, and it's not the naysayers, or it's not the challenges. And we have challenges. Like any company. It's the opportunity. … So we're just getting started."