Higher-income earners visit food banks and shop at Walmart as food inflation rises
Food banks and thrift stores across the country are seeing surging demand amid historic inflation
Historically high inflation continues to affect Americans of all backgrounds including high-income individuals and families who have been driven to Walmart, food banks, and thrift stores as a result of the skyrocketing cost of groceries and goods.
During a call with investors regarding the company's second-quarter earnings results this week, Walmart CEO Doug McMillon was asked whether he saw Walmart benefiting in terms of greater market share as consumers trade down seeking lower prices to stretch their budgets amid skyrocketing inflation.
"I think we are holding at the lower end and adding at the upper end, generally speaking," McMillon responded, referring to the income levels of customers.
Consumer prices soared 9.1% in June compared to the year prior, which notched a new 40-year high for inflation after months of rising costs. Inflation slowed in July, with the consumer price index rising 8.5% last month from a year ago, but prices remain near 40-year highs. 
SOARING INFLATION FORCES SCHOOL DISTRICTS TO CUT BACK ON SUPPLIES AND PAY MORE FOR NEARLY EVERYTHING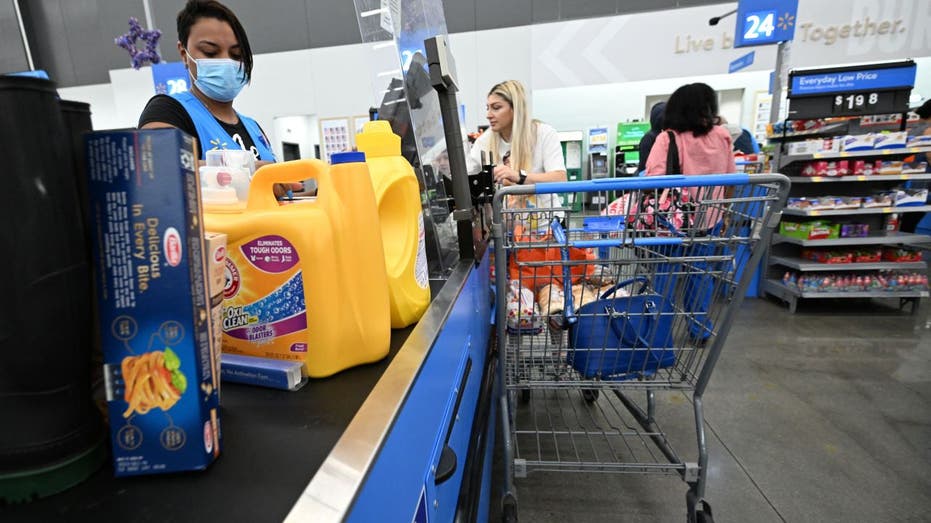 The food insecurity and tightening of family budgets is perhaps nowhere more apparent than at the nation's food banks where industry leaders told Fox News Digital that middle class families are becoming a staple in the longest lines that some locations have ever seen.
"They've never had so many people in line," Karen Erren, president and CEO of Feeding Westchester in Westchester County, New York, told Fox News Digital about two of the distribution sites her food bank runs in the second-wealthiest county in the state. 
ECONOMICS PROFESSOR RIPS BIDEN ADMIN DENYING RECESSION: 'JUST ACCEPT IT'
"We have seen even more of a shift with the middle class, especially when businesses shut down and a lot of people found themselves out of work due to COVID we saw that influx, and we've seen a lot of those people not being able to catch up like they thought they would have by now," Aramelle Wheeler, marketing and communications coordinator at the Food Bank of Northern Nevada outside Reno, told Fox News Digital.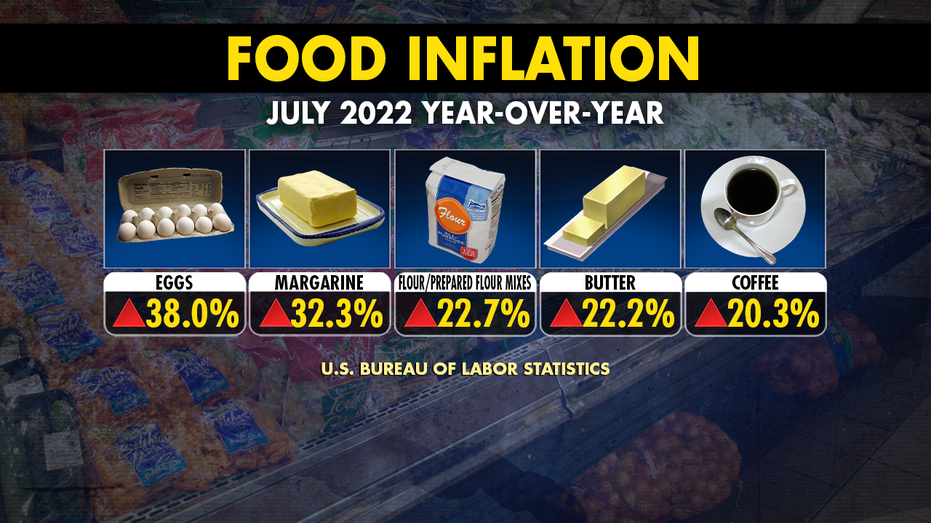 Wheeler says that demand at FBNN is up 17% from last year while Erren explained that her food bank was serving 130,000-150,000 people per month before the COVID-19 pandemic and is now serving over 200,000 people each month on average.
Andrew Olsen, president of Altus Marketing which works with food banks across the country, told Fox News Digital that he has heard stories from partners where people who were donors to food banks ended up in line needing food themselves.
SPENDING BILL MOVES US ECONOMY TOWARD 'NEO-MARXIST,' COLLECTIVIST MODEL: FORMER TREASURY OFFICIAL
"The traditional homeless person in need represents a very small percentage of the population that are actually getting food from the food bank network across the country," Olsen said. "Most often it's single families, it's retirees, it's people who are just down on their luck. The changing demographic of need has much more become families." 
Olsen added that rising inflation has also made it more difficult for the food banks to acquire basics like milk and eggs which, along with rising fuel costs, has created a "perfect storm."
Thrift stores in the United States are also seeing an influx of consumers looking to save money on clothing they might typically find at department stores as well as school supplies as children head back to school for the fall. 
FOOD BANKS IN AMERICA EXPERIENCE SURGING DEMAND: 'NO SIGN OF IT SLOWING DOWN ANY TIME SOON'
"Certainly, over the course of the pandemic, we've been busy, but over the course of the last two months, there are numbers that we haven't seen in quite a while," Michael Acaldo, president and CEO of the Society of St. Vincent de Paul of Baton Rouge, told the Advocate this month. 
Families are expected to spend $864 on school supplies this year which marks a 24% increase from 2019, according to the National Retail Federation.
Additionally, the National Retail Federation says that about one-third or 38% of consumers are cutting back on their overall spending in order to afford the cost of back to school items.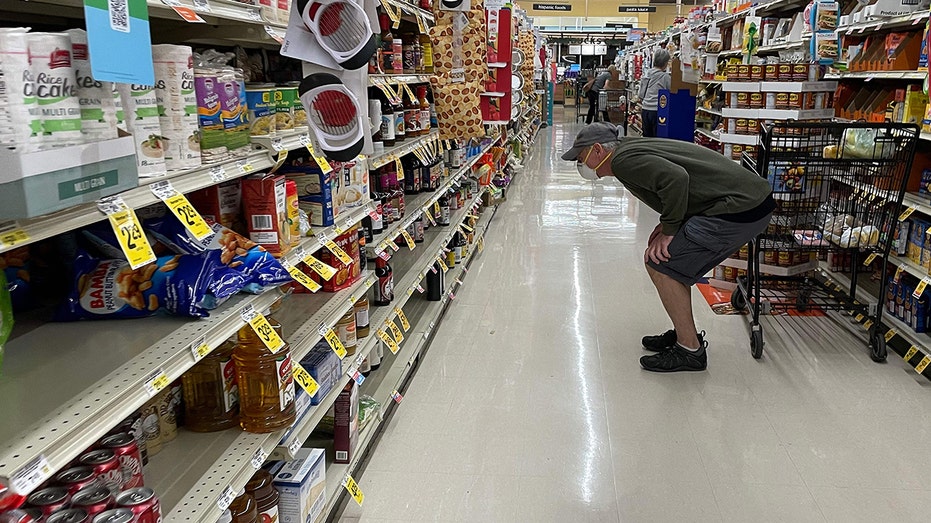 A survey from U.S. News & World Report found that 77% of Americans are worried about being able to afford back to school expenses and many of them are turning to thrift stores to save money.
GET FOX BUSINESS ON THE GO BY CLICKING HERE
At the same time Americans in a variety of income brackets across the country are struggling to afford basic items, Democrats in Washington, D.C. are taking a victory lap after passing a massive spending bill they labeled the "Inflation Reduction Act."
"Today offers further proof that the soul of America is vibrant, the future of America is bright, and the promise of America is real and just beginning," President Biden said at the bill signing ceremony while touting the effects the bill will have on climate change, prescription drug prices, and cutting the deficit.
Contrary to the bill's name, the Congressional Budget Office said the legislation will have "a negligible effect" on inflation in 2022, and in 2023 its impact would range between reducing inflation by 0.1% and increasing it by 0.1%.
In a statement to Fox News Digital, a White House official stood by the legislation as an effective way to "tackle" inflation.
"President Biden is committed to tackling rising costs and understands that our work is not finished; that's why this week he signed the Inflation Reduction Act, which – despite not getting a single Republican vote in support -- will lower the cost of prescription drugs, health insurance premiums, and energy," the official said. "While President Biden is fighting to tackle inflation, Republicans in Congress keep making clear they want to cut Social Security and Medicare."
Fox News' Emma Colton and Breck Dumas contributed to this report