High inflation costing Americans an extra $395 a month
Cost of food, gas, rent climbs higher in January amid stubborn inflation
With the cost of food, rent and gas marching higher, the average American shelled out a lot more money in order to keep pace with stubborn inflation last month.
The typical U.S. household needed to pay $395 more a month in January to purchase the same goods and services it did a year ago because of high inflation, according to new calculations from Moody's Analytics. 
Although inflation recorded a modest slowdown on an annual basis in last month, it did not cool as much as economists expected, pointing to the pervasiveness of high consumer prices. The Labor Department recently reported that the consumer price index rose 0.5% in January, the most in three months. The annual inflation rate also surprised to the upside at 6.4%. 
While that is down from a peak of 9.1% recorded in June, it still remains about three times higher than the pre-pandemic average.
US ECONOMY COULD SEE 'SECOND CHAPTER' IN PANDEMIC PRICE SURGE
Scorching-hot inflation has created severe financial pressures for most U.S. households, which are forced to pay more everyday necessities like food and rent. The burden is disproportionately borne by low-income Americans, whose already-stretched paychecks are heavily impacted by price fluctuations. 
Americans saw some reprieve last month in the form of lower costs for used cars and trucks, which tumbled 1.9% in January and 11.6% from the year-ago period. The price of medical care and airline tickets also fell last month. 
INFLATION STILL OUTSTRIPPING WAGES IN MOST US CITIES
Other price gains proved persistent in January: The cost of groceries climbed 0.5%, putting the 12-month increase at 10.1%. Consumers paid more for staples like eggs, cereal, rice, coffee and fresh fruits, including apples, bananas and oranges.
Rent costs also jumped 0.8% over the month and 8% on an annual basis. Rising rents are a concerning development because higher housing costs most directly and acutely affect household budgets. Another data point that measures how much homeowners would pay in equivalent rent if they had not bought their home, climbed 0.7% from the previous month.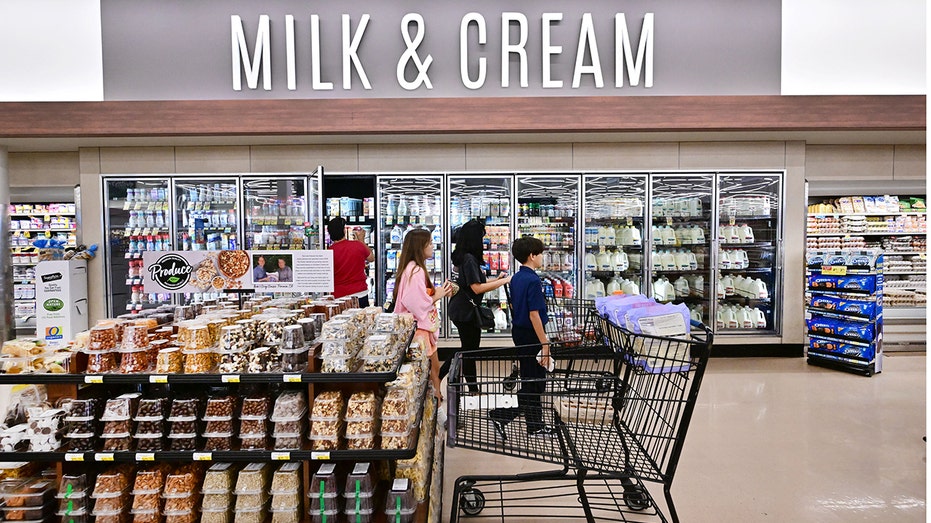 "No one said disinflation would be a smooth ride," said Robert Frick, corporate economist with Navy Federal Credit Union." January's CPI was a bump in the road, with shelter costs continuing to grow, though factors such as gas and goods did an about-face and added to inflation, instead of diminishing it as they had recently."
With food and shelter costs continuing to march higher, U.S. households are facing increased financial pressure. Average hourly earnings declined 0.2% in January from the previous month on an inflation-adjusted basis and are down 1.8% from the same time one year ago.
CLICK HERE TO READ MORE ON FOX BUSINESS