GDP remains unrevised at 3.5% in 3Q
The U.S. economy maintained its growth rate during the third quarter, with the gross domestic product (GDP) remaining at 3.5 percent in a second reading on Tuesday, in line with analyst expectations.
That cooled slightly from 4.2 percent in the second quarter, but remains in line with the Trump administration's goal of achieving a 3 percent growth rate in each quarter.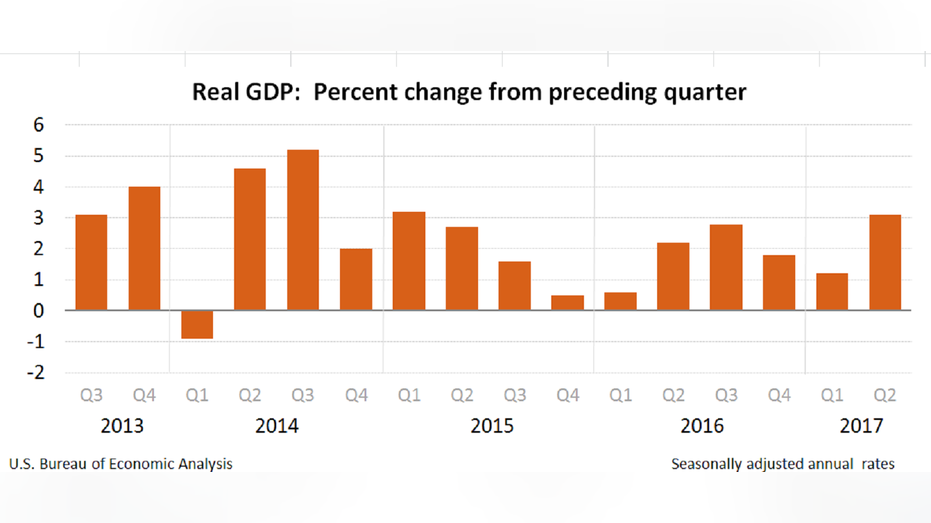 Growth is still largely being driven by President Trump's $1.5 trillion tax overhaul, which was signed into law last December and significantly slashed the corporate tax rate, bolstering business investment and increasing consumer confidence.
After-tax corporate profits increased at a 3.3 percent rate last quarter, after rising at a 2.1 percent pace in the second quarter, according to Reuters. Consumer spending, meanwhile, revised slightly lower at 3.6 percent, compared to the 4 percent rate that was estimated in October.
The economy is also expected to slow more in the fourth quarter. GDPNow, an up-to-date tracker monitored by the Federal Reserve Bank of Atlanta, is estimating fourth-quarter growth of 2.5 percent. That's in large part to gradually fading fiscal stimulus and the ramifications of a nearly year-long trade war between the U.S. and China.