Inflation hits highest level in 39 years as consumer prices surge
Prices soared by 5.7% in the year through November
Annual inflation is running at the hottest pace in nearly four decades as widespread supply disruptions, extraordinarily high consumer demand and worker shortages fuel rapidly rising price increases.
Prices soared by 5.7% in the year through November, according to the Personal Consumption Expenditures price index data released Thursday morning. That topped the previous month's rate of 5%, becoming the fastest pace increase since February 1982, when the gauge hit 6.17%.
Excluding the more-volatile measurements of food and energy, prices rose 4.7% in November from the previous year – the highest since 1982. That measurement is the Federal Reserve's preferred gauge to track inflation; their target range is around 2%.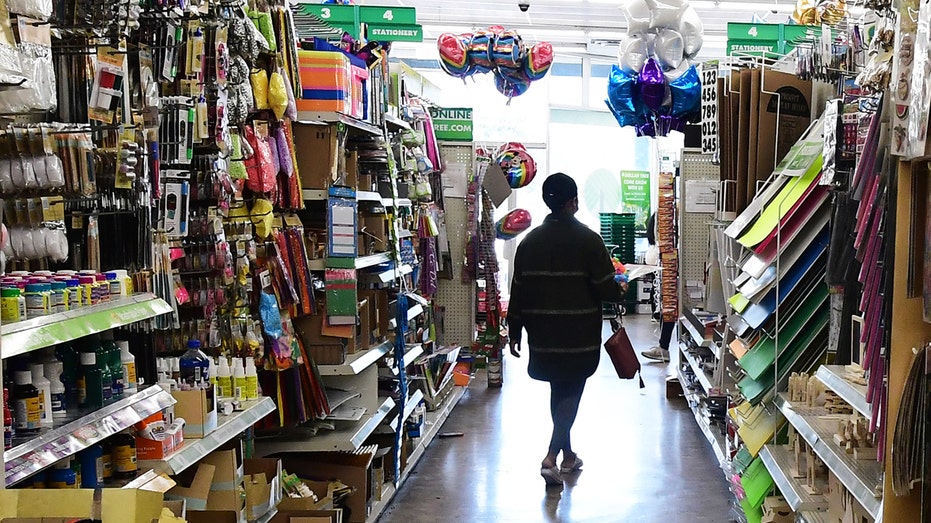 In the one-month period between October and November, prices jumped 0.6% (0.5% when excluding food and energy costs). 
The inflation spike largely reflected surging energy costs, which rose 34% from a year ago, and food costs, which were up 5.6% over that same time period. Services inflation rose by 4.3% in November, and goods inflation increased 8.5% – up from the 7.6% pace a month prior, the data shows.
JEROME POWELL FACES TURBULENT 2022 AS FED WALKS ECONOMIC TIGHTROPE
The inflation data was accompanied by data on household spending, which showed that consumers saved less in November and that their consumption was largely unchanged after accounting for inflation. If consumer spending remains flat, the decrease ini demand could help tame inflation.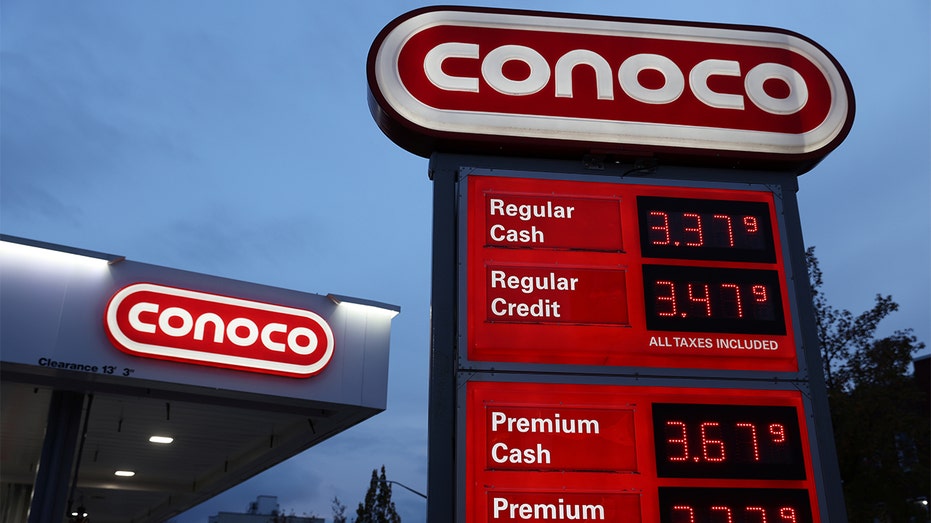 The data is further evidence of a spike in prices illustrated by a separate measure – the Consumer Price Index – which showed inflation rose by 6.8% in November from the previous year.
The report will likely reinforce the Federal Reserve's decision last week to accelerate the withdrawal of its monetary support for the U.S. economy, and could create additional pressure on the central bank to further tighten policy in 2022 by hiking interest rates.
GET FOX BUSINESS ON THE GO BY CLICKING HERE
The Federal Open Market Committee said at the conclusion of its two-day policy-setting meeting last week that it would double the reduction of its asset-purchase program to $30 billion a month, a timeline that could phase out the purchases entirely by March rather than the original June trajectory laid out last month.
Although policymakers voted to hold rates near zero, where they have sat since March 2020, new economic projections show that every Fed official has penciled in at least one rate hike next year – a considerable shift from September, when half of the central bankers believed interest rate increases were not warranted until at least 2023.
Officials now project rates to stand at 0.9% at the end of 2022, 1.6% at the end of 2023 and 2.1% at the end of 2024.