JP Morgan reaches agreement with Ukraine's Zelenskyy on rebuilding infrastructure, presents Patriots jersey
J.P. Morgan believes attracting private capital will be key to Ukraine's ability to fight off Russian aggression
J.P. Morgan, the nation's largest bank, has signed a memorandum of understanding with Ukraine's president Volodymyr Zelenskyy with the eye on attracting private capital for a new investment fund to rebuild Ukraine's infrastructure that has been destroyed in its war with Russia, FOX Business has learned. 
J.P. Morgan bankers spent most of last week meeting with Zelenskyy and his senior staff in Ukraine where they discussed the creation of a fund seeded with $20 billion to $30 billion in private capital, according to people with direct knowledge of the matter.
Other ideas discussed with the Ukrainian president were the creation of a bank administered by Wall Street firms that would make investments in oil refineries, roads, bridges and other pieces of economic infrastructure destroyed in Vladimir Putin's year-long campaign to annex the country and rebuild the old Soviet Union, these people add.
OIL PRICES JUMP AFTER RUSSIA ANNOUNCES IT WILL SLASH PRODUCTION
J.P. Morgan bankers were on the ground in Kyiv and other cities, dodging bombs, and witnessing firsthand how the war has crippled the country's economy. After a series of meetings with various ministers, they met directly with Zelenskyy on Friday night. As a gesture of goodwill on the eve of Sunday's Super Bowl, the bankers also presented Zelenskyy with a New England Patriots jersey with the number "91," to signify the year Ukraine gained independence from the old Soviet Union, these people say. 
FOX Business is the first to report the possible creation of an investment fund and bank to help rebuild the country. People with knowledge of the matter say the plans for a fund or a bank are in the nascent stages and subject to change. J.P. Morgan declined to comment. The big bank is expected to make an announcement about its work in Ukraine on Monday. A representative for Zelenskyy couldn't be immediately reached for comment. 
The Russian invasion has been thwarted by stiff resistance from Ukrainians with the assistance of billions of dollars in U.S. and western aid. Still, Russia is said to control around 15% of the country, mostly in the east. While the Russian military has suffered significant casualties, its bombing of key cities such as Ukraine's capital of Kyiv as well as civilian and infrastructure targets has devastated the Ukrainian economy. The country is said to have a 30% unemployment rate even with men between the ages of 18 and 60 required to remain in the country to join the military or be subject to conscription. 
Jamie Dimon, J.P. Morgan's chief executive, has been particularly vocal about the consequences of the conflict, calling it "an inflection point for the Western world for a hundred years... Do we get our act together to help win this war, help the Ukrainians, help rebuild Ukraine?"
Dimon also believes attracting private capital will be key to Ukraine's ability to fight off Russian aggression. Zelenskyy announced last week he would join the bank's online investment summit with other major bank clients.
SPACEX LIMITS UKRAINE'S MILITARY USE OF STARLINK SATELLITE BUSINESS
Privately, J.P. Morgan bankers met with Zelenskyy for hours last week, providing him with ideas on how to attract private capital. They also recommended that he invite major CEOs, like Apple's Tim Cook, to the country to discuss economic development and that he meet with GOP lawmakers, such as the new House Speaker Kevin McCarthy, R-Calif. Some Republicans are skeptical about the billions in US aid being sent to the country, these people add.
They also said that weeding out corruption and eliminating graft in government will be key to attracting private capital. Zelenskyy was said to be receptive to the advice and understood that at some point the vast amounts of western aid to the country will come to an end and that private capital – which will demand a return for its investment – will be needed to rebuild, these people say.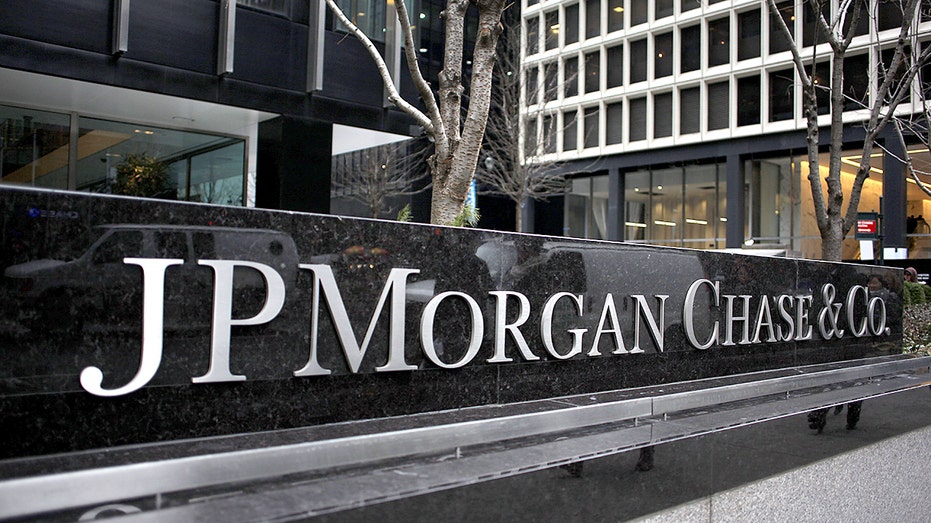 Wall Street has long had its sights on helping rebuild Ukraine, eyeing future investment opportunities as the country moves beyond its war with Russia. BlackRock, the world's largest money manager, has signed a memorandum of understanding with Zelenskyy as an investment advisor, and Goldman Sachs is also said to be eying opportunities.
J.P. Morgan envisions itself as a capital markets advisor to the country, helping it raise money either through a large investment fund or a bank, these people add. Of course, attracting private money will be difficult amid the uncertainty of the war; if Russia begins to make progress and begins to annex swaths of the country, private capital will be less willing to invest.
CLICK HERE TO GET THE FOX BUSINESS APP
"Everyone is proceeding with caution," said one Wall Street executive with knowledge of the banks' efforts regarding Ukraine. "But there is a recognition that you can't wait until the last minute to start rebuilding." 
Ticker
Security
Last
Change
Change %
JPM
JPMORGAN CHASE & CO.
141.04
+0.32
+0.23%
BLK
BLACKROCK INC.
684.59
+3.97
+0.58%
MS
MORGAN STANLEY
86.23
-0.10
-0.12%