Burger King parent names new CEO, aiming to turn around chain
Joshua Kobza will take over at RBI as chain continues to trail Wendy's
Burger King owner Restaurant Brands International Inc. named a new chief executive Tuesday, saying the company needs to do more to help its restaurant owners improve their profits. 
The Toronto-based fast-food chain operator said Joshua Kobza, the company's chief operating officer, will take over as CEO March 1. Mr. Kobza previously served as Restaurant Brands' chief financial officer and chief technology officer in his 11 years with the company. 
Patrick Doyle, the company's executive chairman, said during an investor call Tuesday that Mr. Kobza had the experience to help Restaurant Brands further improve its chains and lead an era of growth. José Cil, the company's CEO since 2019, will remain with RBI for one year as an adviser, the company said.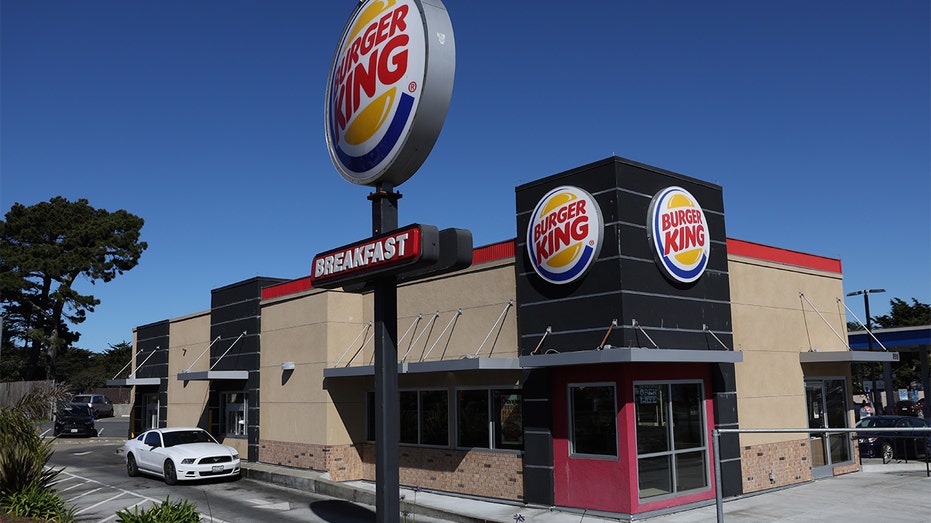 Mr. Doyle said the succession was part of a preplanned process and that RBI's board didn't see a deficit with Mr. Cil's leadership. "It's now about how do we accelerate the growth, how do we go faster on the priorities that we have?" Mr. Doyle said in an interview Tuesday.
MCDONALD'S WILL REMOVE 'MCCRISPY' SIGN LOCATED NEXT TO UK CREMATORIUM: 'TASTELESS'
Restaurant Brands shares in Toronto traded 3.1% lower Tuesday. 
The company, which owns Tim Hortons, Popeyes Louisiana Kitchen and Firehouse Subs in addition to Burger King, has been pushing to turn around its cornerstone burger brand since last year. The company installed new leadership for the chain and dedicated $400 million to boost advertising and update restaurant design and operations. 
Ticker
Security
Last
Change
Change %
QSR
RESTAURANT BRANDS INTERNATIONAL INC.
76.38
+1.08
+1.43%
WEN
THE WENDY'S CO.
22.75
+0.12
+0.53%
MCD
MCDONALD'S CORP.
289.93
+3.58
+1.25%
Burger King was long the second-largest U.S. burger chain by sales behind McDonald's Corp., but slipped to third behind Wendy's Co. in 2020. Executives have said that overly complex menus, slow operations and outdated restaurants had tarnished Burger King's standing with diners and investors.  
Burger King franchise owners' profits have also become a problem for the company. Toms King Holdings LLC, one of the largest U.S. Burger King franchisees, with 90 restaurants in Illinois, Ohio, Pennsylvania and Virginia, declared chapter 11 bankruptcy in early January, citing declining revenue and surging costs for shipping and food. A decrease in the availability of workers also resulted in a number of the company's restaurants no longer making money, the Illinois-based franchisee said in its bankruptcy filing.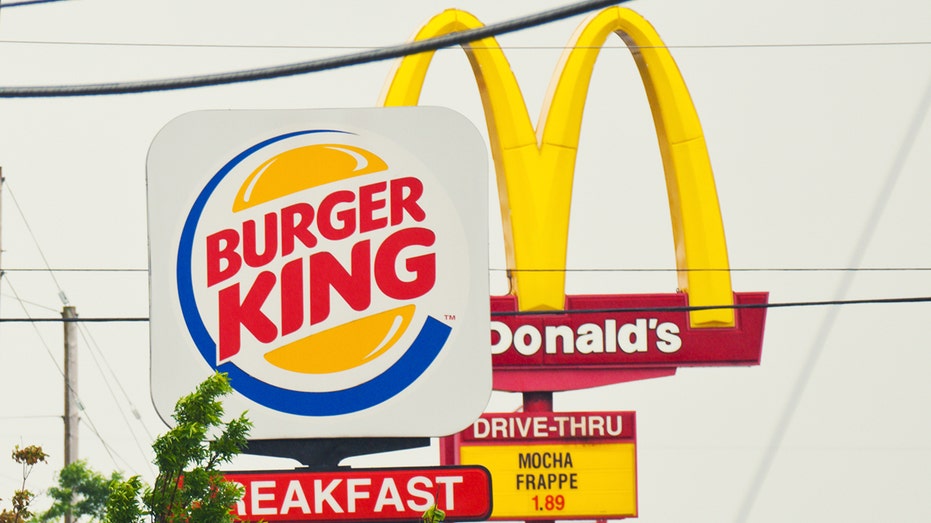 A lawyer for Toms King didn't immediately respond to a request for comment.
On Tuesday, Restaurant Brands said that franchise owners' profits in their home markets had fallen since its 2019 update to investors as domestic owners struggled to regain sales and pay for rising food and ingredient costs. Mr. Doyle said that the company shouldn't consider those challenges as excuses, and executives pledged to do more to help its restaurant owners.
MCDONALD'S SEES INFLATION STICKING AROUND
"Previously in my career, I saw the powerful change that's possible within a corporate culture when we put franchisee profitability at the center of everything we do," Mr. Doyle said during Tuesday's investor call.
Restaurant Brands last November appointed Mr. Doyle—the former chief executive of Domino's Pizza Inc.—as its executive chairman in an effort to improve its operations. Mr. Doyle, a former executive partner at investment firm Carlyle Group Inc., said at the time that helping Restaurant Brands' franchisees and its operations were his top initial concerns.
Ticker
Security
Last
Change
Change %
DPZ
DOMINO'S PIZZA INC.
303.19
+6.52
+2.20%
Restaurant Brands said Tuesday it would speed up its spending to assist Burger King franchisees in remodeling its restaurants. Executives said the company also aimed to help U.S. burger-restaurant owners increase sales and lower their costs, and would tie a portion of executive compensation to restaurant-level profit improvements. The company said a new chicken sandwich that is simpler to make than a previous one, for example, was yielding good results so far. Franchisee level profits improved in the fourth quarter, Restaurant Brands said.
Mr. Kobza said he plans to talk to franchisees about how to lift their profits. "We know we have a lot of work to do there," he said in an interview. He said he hopes to drive down supply costs and increase the company's growth outside the U.S.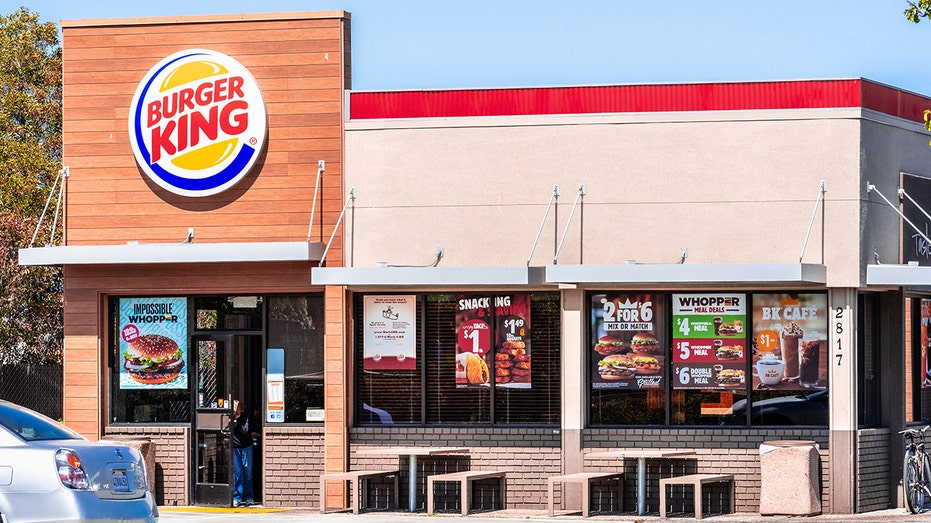 Executives said Burger King's Whopper is superior to competing chains' burgers, and Burger King will recapture market share in the U.S. from rivals.
"The thrust of what we're trying to do is bring the brand back to prominence and win in the market," Mr. Kobza said.
For the period ended Dec. 31, Restaurant Brands reported net income of $336 million, or 74 cents a share, up from $262 million, or 57 cents a share, a year earlier. On an adjusted basis, per-share income was 72 cents a share, below the 74 cents projected among analysts polled by FactSet.
CLICK HERE TO GET THE FOX BUSINESS APP
The company's total revenue rose to $1.69 billion from $1.55 billion, in line with analysts' expectations. System wide sales, which represent total sales across franchises and company-owned restaurants, rose to $10.2 billion from $9.32 billion.
Comparable sales were generally lower than a year earlier across its brands. As for its two largest brands, Tim Hortons sales grew at a rate of 9.4%, down from 10.3% during the prior-year period, while Burger King growth was at 8.4%, compared with 11.3%. Meanwhile, Popeyes delivered growth of 3.8%, compared with a decline of 0.4% a year ago.
Adriano Marchese contributed to this article.