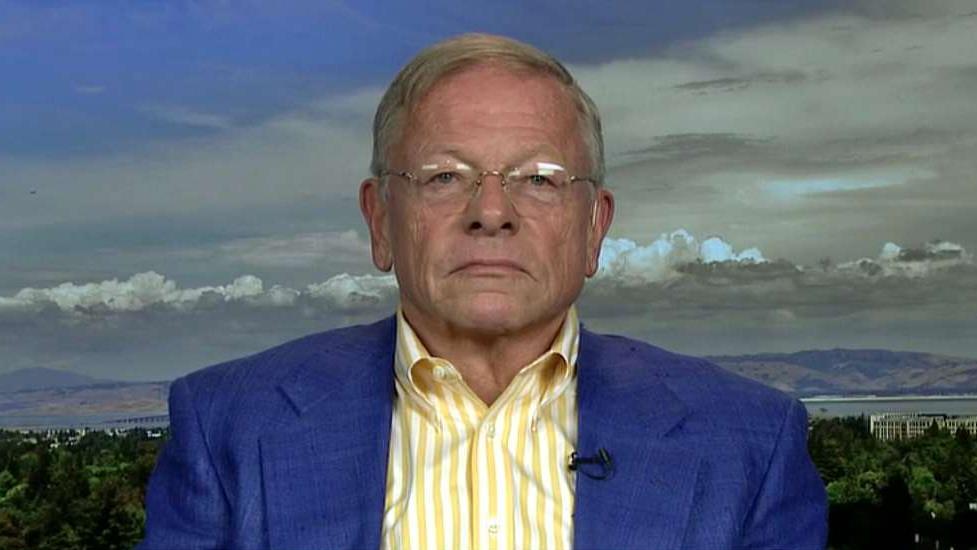 Rodgers Capital CEO and Cypress Semiconductor founder T.J. Rodgers is advising Elon Musk to take Tesla private because the company hasn't fully developed into a publicly traded and owned entity.
"I think Tesla is not a mature-enough company yet to be a public company," Rodgers said during an interview on "Maria Bartiromo's Wall Street" on Friday.
Musk stunned Wall Street on Tuesday when he disclosed on Twitter that he's considering taking the company private and has "funding secured." The Tesla CEO suggested the electric car maker could go private at a stock price of $420, costing more than $70 billion.
"I think going private might be good for them so they can get their company more mature before they're dealing with the public," Rodgers said.
Cypress Semiconductor developed chips used in the Tesla Model S.
Former Chairman of the Securities and Exchange Commission Harvey Pitt said on "Mornings with Maria" that Musk's announcement was "highly problematic" and "unprecedented."
"Going-private transactions are usually in advance of the market opening or after the market closing. They are not announced in the middle of the day," Pitt said on Thursday.
The former SEC chief questioned whether Musk secured funding in what he says would be the largest going-private transaction in U.S. history.
"He stressed that he already had funding to pay $420 a share, but no efforts have yet been done to find out whether it's in the shareholders' best interest to take the company private and if so, at what price," Pitt said.