Sony's PlayStation Vue goes dark, YouTube TV lures former users
Sony blamed 'the highly competitive Pay TV industry'
Sony is officially shutting down its PlayStation Vue internet TV streaming service Thursday.
A sponsored post on the Japanese electronics conglomerate's website that users watch YouTube TV "as a cable-free live TV alternative" to watch shows from more than 70 channels. YouTube TV launched on Playstation 4 last week.
XBOX SERIES X, PLAYSTATION 5 SET FOR VIDEO GAME CONSOLE WAR IN 2020
The Thursday notice said "new trial and paid subscriber sign up have been deactivated," and the company sent its final payments to active or existing subscribers in December.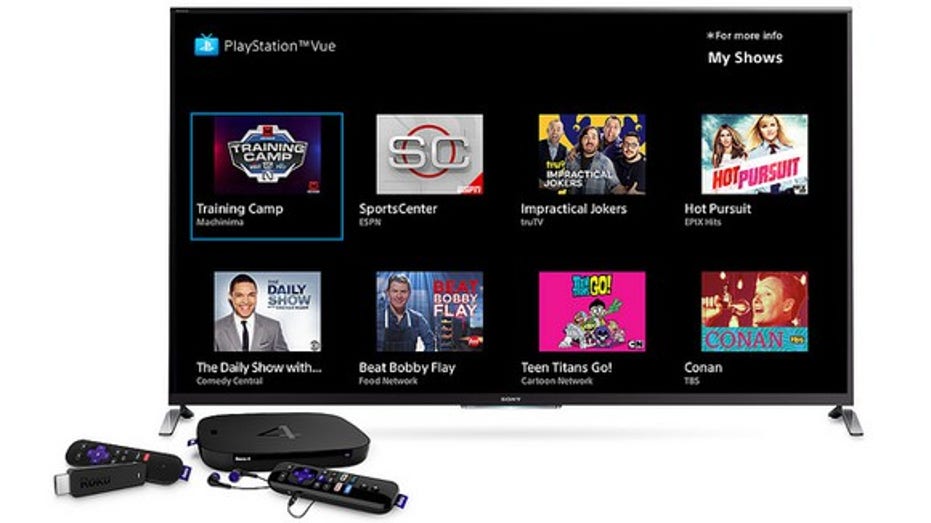 Sony announced in October that it would be discontinuing PlayStation Vue because "the highly competitive Pay TV industry, with expensive content and network deals, has been slower to change than we expected," according to PlayStation Deputy President John Kodera.
The notice came as Apple and Disney were preparing to launch their now-available streaming services. Sony said it will continue to focus its efforts on gaming.
GET FOX BUSINESS ON THE GO BY CLICKING HERE
"We are very proud of what PlayStation Vue was able to accomplish. We had ambitious goals for how our service could change how people watch TV, showcasing PlayStation's ability to innovate in a brand-new category within the Pay TV industry," Kodera wrote in the press release.
Users can visit PlayStation Vue's FAQ page for more information.