Google antitrust probe: State AGs, Justice Department reportedly could join forces
State attorneys general investigating Google for antitrust practices will reportedly have an information-sharing meeting with the Department of Justice next week
State attorneys general investigating Google for antitrust practices will reportedly have an information-sharing meeting with the Department of Justice next week, according to The Wall Street Journal.
The groups could formally join forces in the future, people familiar with the matter said according to The Journal.
GOOGLE BACKTRACKS ON NEW SEARCH RESULTS DESIGN AFTER BACKLASH
Attorneys general for 48 U.S. states, Puerto Rico and the District of Columbia announced an antitrust investigation into Google in September as the search giant came under scrutiny for possible anti-competitive practices.
At least seven state attorneys general were invited to the meeting, according to a source referenced by The Journal.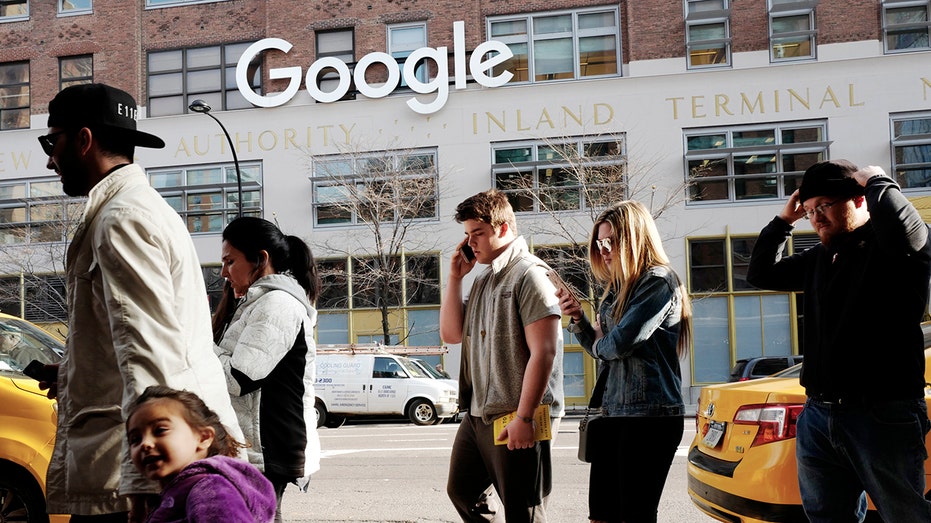 Texas Attorney General Ken Paxton, a Republican, is leading the charge.
In December, Paxton applauded the United Kingdom's antitrust investigation against Facebook and Google, increasing pressure on both companies that critics say demonstrate monopolistic behavior.
"The [U.K. Competition and Markets Authority] — like many other competition authorities around the world, including the Texas-led multistate bipartisan coalition of 51 attorneys general — is examining the dominance and conduct of tech giant Google in online markets, and I applaud those efforts," Paxton said.
Google responded to the probe in a Sept. 6 statement, saying, "It's, of course, right that governments should have oversight to ensure that all successful companies, including ours, are complying with the law," but the investigation "is not new" for the company.
CLICK HERE TO READ MORE ON FOX BUSINESS
FOX Business' inquiry to Google was not immediately returned.
FOX Business' Shawn M. Carter and Audrey Conklin contributed to this report.