Mercedes unveils Tesla-fighting electric SUV
Mercedes-Benz unveiled its first all-electric SUV on Tuesday, becoming the latest automaker to take on Tesla.
The 2020 Mercedes-Benz EQC is powered by two electric motors, providing all-wheel drive and 402 horsepower. The crossover SUV -- the company's first vehicle under the new EQ technology brand -- offers a range of about 200 miles on a full charge of the 80 kWh battery.
The German luxury car maker's latest SUV is part of a plan to aggressively launch new electric vehicles, targeting a market that has been largely dominated by Tesla. Other traditional automakers such as General Motors, Ford, BMW and Audi are spending billions of dollars to develop new battery-powered vehicles, betting that demand will continue to grow. In a challenge to Tesla, German luxury giants BMW, Audi and Porsche each plan to launch their own electric SUVs.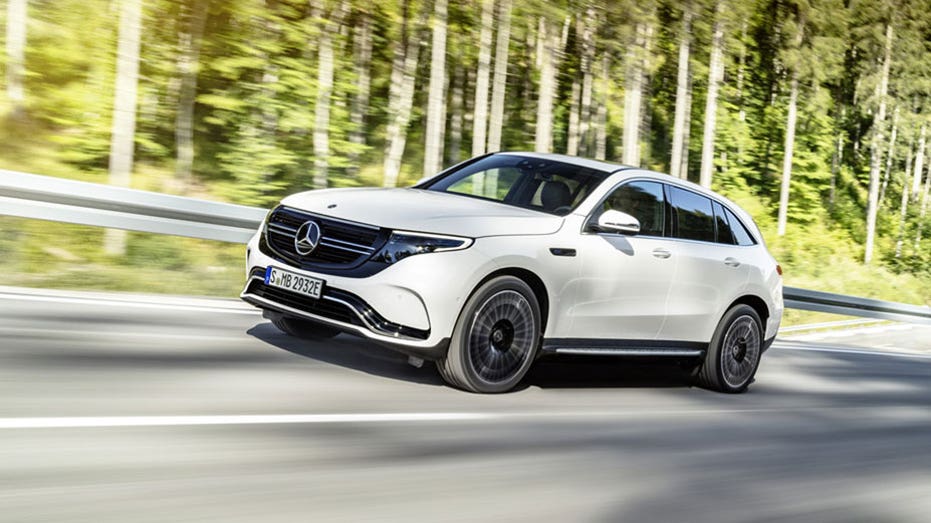 Dieter Zetsche, CEO of Mercedes-Benz parent Daimler, told reporters that Tesla has been successful in challenging luxury car makers that compete in the same price bracket as the upstart company, according to remarks cited by Reuters. He also said Mercedes-Benz's plans to expand its footprint in the electric car market are "aggressive."
The EQC's estimated electric range is below that of the base version of the Tesla Model X, which has an EPA-rated range of 237 miles. Jaguar, which entered the competition with the I-PACE, gets 240 miles from its electric crossover. As far as performance, the EQC's zero-to-60 time of 4.9 seconds matches the Model X.
The Model X has a starting price of $79,500, while the Jaguar I-PACE costs about $10,000 less.
The EQC will go on sale in the U.S. in 2020. Mercedes-Benz has yet to announce pricing.
Tesla shares dropped more than 4 percent on Tuesday after Goldman Sachs reinstated coverage of the stock with a "sell" rating. Analysts at the investment bank warned of increased competition in the electric vehicle market.