Apple Watch saves a life, leads to health care tech advocacy
'There is definitely going to be a role of technology in how we care for our patients,' said Dr. Suzanne Steinbaum
Consumers have been warned about the convergence of health care and technology, especially in conversation with sharing personal data.
But Marie Bourque told FOX Business' Deirdre Bolton that she might not be here today without the tech that saved her life.
Bourque's Apple Watch woke her up when it detected an irregularity in her heartbeat. Turns out, Bourque was experiencing atrial fibrillation (AFib) or a quivering heartbeat that can lead to blood clots, stroke or heart failure, according to heart.org.
"Had I let it continue during the night and during the day, I would have wound up seriously in the hospital," she said. "I'm more conscious of it since I've had AFib in the past. So this really alerted me earlier than normal."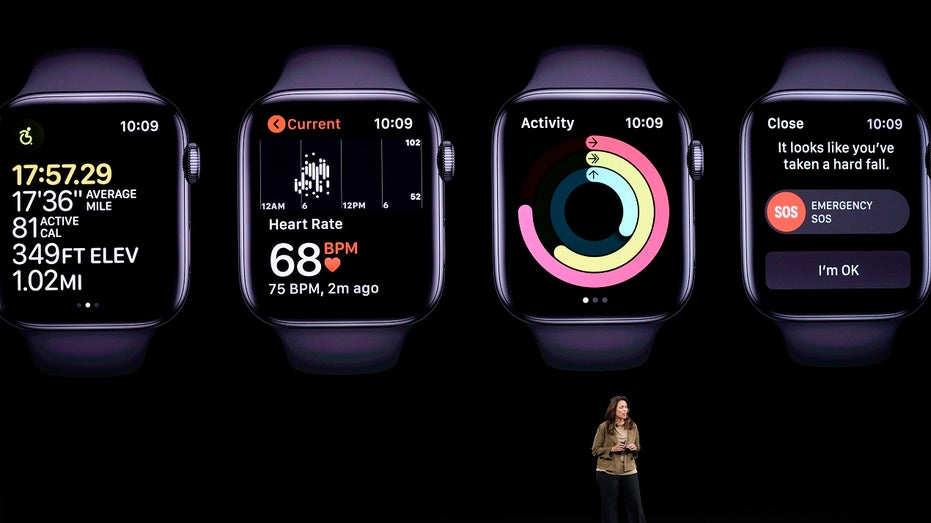 HEALTH CARE COMPANY'S GOOGLE PARTNERSHIP IS NEW NORMAL: EXPERT
Mount Sinai Hospital cardiologist Dr. Suzanne Steinbaum treated Bourque and believes in the benefits of using health care tech as a preventative tool, especially in patients with a history of health complications.
"What happened with Marie is exactly how this watch really should be used," Steinbaum said. "She's had a history of atrial fibrillation. This alerted her early on that this was probably the situation and it got her help really as quickly as possible."
VR FITNESS: 5 EMERGING BRANDS THAT ARE DRIVING THE HEALTH-CARE TECH TREND
But Steinbaum said using tech like the Apple Watch should be a conversation between doctor and patient first.
"You really have to have someone who can translate it for you," she said. "Because sometimes it says things and it's not necessarily dangerous or scary."
I really believe the future of technology in medicine is this communication that's in real time where we can help our patients get help and the treatment they need sooner than later.
GET FOX BUSINESS ON THE GO BY CLICKING HERE
The market for health care tech is rapidly growing as consumers remain wary of sharing personal data, but Steinbaum confidently said, "we will figure it out."
"There is definitely going to be a role of technology in how we care for our patients and how patients really empower themselves," she said. "So I believe that it's worth it. The benefits are greater than the risks."
CLICK HERE TO READ MORE ON FOX BUSINESS
Bourque, in agreeance, said the idea of Apple withholding her personal data does not faze her.
"My health is more important than what they have," she said.