US men's and women's soccer teams agree to equalized compensation in historic deal
The US women's soccer team led the fight for equal pay
The U.S. men's and women's soccer teams reached a historic agreement on Wednesday, coming to an agreement on equalized compensation for the first time in history.
The collective bargaining agreement with the U.S. Soccer Federation (USSF) will run through 2028. The deal equalizes prize money, benefits and other revenue between the two teams. The USSF is the first national governing body in sports to guarantee both sexes matching money.
CLICK HERE FOR MORE SPORTS COVERAGE ON FOXBUSINESS.COM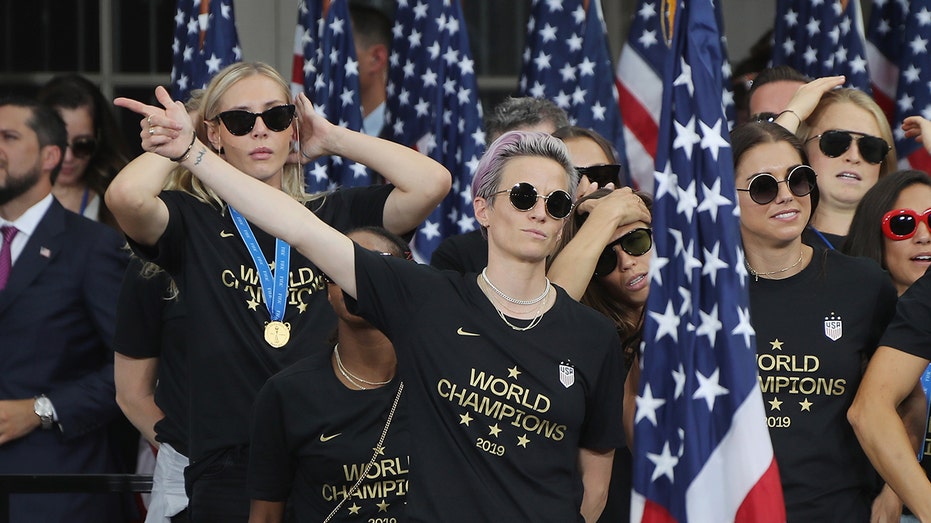 "This is a truly historic moment. These agreements have changed the game forever here in the United States and have the potential to change the game around the world," U.S. Soccer president Cindy Parlow Cone said in a news release. "U.S. Soccer and the USWNT and USMNT players have reset their relationship with these new agreements and are leading us forward to an incredibly exciting new phase of mutual growth and collaboration as we continue our mission to become the preeminent sport in the United States."
Cone added: "I am grateful for the commitment and collaboration of both the men's and women's National Teams and I am incredibly proud of the hard work that has led to this moment. Everyone who cares about our sport should share in this pride as we look forward to working together to grow soccer for generations to come."
U.S. national soccer team players association member Walker Zimmerman, who is in the leadership group, said he hoped this would set the bar for FIFA and other nations around the world.
"They said equal pay for men and women was not possible, but that did not stop us and we went ahead and achieved it. We hope this will awaken others to the need for this type of change, and will inspire FIFA and others around the world to move in the same direction," he said.
Here's how some parts of the deal break down.
World Cup prize money
Part of the agreement was to pool FIFA's World Cup payments for this year's men's World Cup and next year's Women's World Cup. U.S. Soccer will take 10% of the money awarded to each team, then split the remaining dollars among the 46 players representing the U.S. For the 2026-27 tournaments, the federation will take 20% and then split the rest.
For World Cup qualifiers and other major tournaments, each player will get $10,000 per game in base pay plus $14,000 for a win and $4,000 for a draw.
The U.S. women's soccer has had greater success than the men in the World Cup.
The U.S. women have won the last two World Cups and four overall. The men failed to get into the World Cup last year and have never won.
Olympic prize money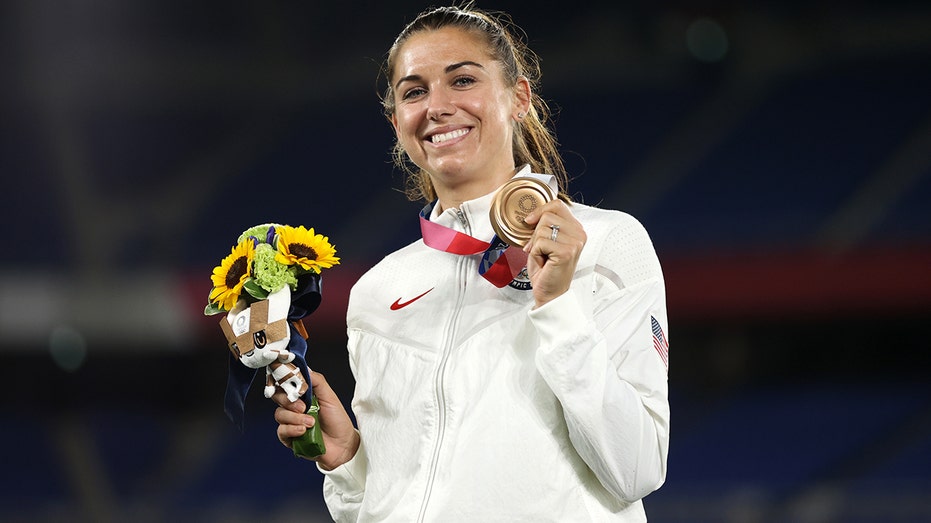 Each player on the Olympics squad will earn a $10,000 per game appearance fee, $12,000 for a win and $4,000 for a draw. Players will get a big bonus for earning a medal – a gold will garner $36,000, a silver $24,000 and a bronze $8,000.
The men's tournament is limited to under-23 teams.
EA SPORTS TO DROP FIFA BRANDING FROM VIDEO GAME STARTING IN 2023
Major tournaments
CONCACAF Gold Cup and the equivalent women's tournament will see players split 70% of the prize money. Each win will garner players $12,000 and $4,000 for a draw. That also includes the Nations League and other official competitions.
Players will get paid for other benchmarks too.
Appearances in competitive matches get $10,000 and appearances in exhibitions will get a player $8,000. A win over a team in the top 25 of FIFA rankings and Canada will earn a player $10,000 and a draw $3,000. Other opponents will earn $5,000 for a win and $2,000 for a draw.
Commercial revenue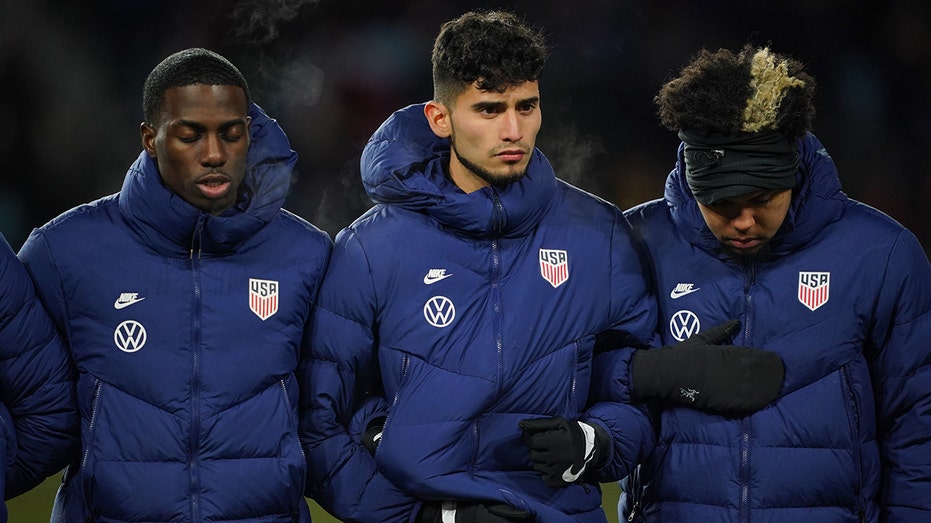 The men's and women's national teams will receive commercial revenue from tickets for matches controlled by the federation. The USSF will be able to deduct from the total agency and licensing fees along with 15% to recoup expenses. Each team gets a portion of the broadcast, partner and sponsor revenue.
Ticket revenue will be shared $3 per ticket for 2022 and for 2023-26 at the higher of $5.06 per ticket or 10% of the average price if a sellout. The figure increases to $5.75 for 2027-28.
Equalizing environments
The agreement also calls for equal support for the men's and women's teams. The USSF must provide equal venues and field surfaces, accommodations for travel, fully staffed training camps, an equal number of charger flights to official competitions, tournaments and friendlies, safe work environment and better scheduling predictability.
GET FOX BUSINESS ON THE GO BY CLICKING HERE
Retirement and childcare
Players will each get a 401(k) plan and the federation will match up to 5% of the players' compensation, subject to IRS limits. The money will be deducted from the shares of commercial revenue.
Child care, which was covered for women for more than 25 years, will now be extended to men during national team training camps and matches.
The Associated Press contributed to this report.