Goodell says NFL 'open to changing partners' for big media contracts
Social media is changing how viewers watch the game, NFL commissioner says
NFL Commissioner Roger Goodell said his organization is "very open to changing packages, very open to changing partners" when it comes to negotiating media contracts that will expire in the next few years during an appearance on "Sunday Morning Futures."
Goodell said there are no "formal negotiations" about the future of DirecTV's Sunday Ticket package, which expires in 2022.
NFL COMMISSIONER ROGER GOODELL ADDRESSES POTENTIAL RETIREMENT
"We are very open to changing packages, very open to changing partners, very open to do the best thing we can for our fans and for the league overall for the long term," Goodell said.
The long-serving NFL commissioner also discussed how the way that viewers watch NFL games is changing, especially because of social media.
"We love to be available on the broadest medium," Goodell said. "That's why our network partners are important to us. But we've supplemented that by bringing in other opportunities to reach fans that may not be watching on network television. They may not be watching a full game. They may be watching highlights, so social, over-the-top digital transmission of our broadcasts is really important to us."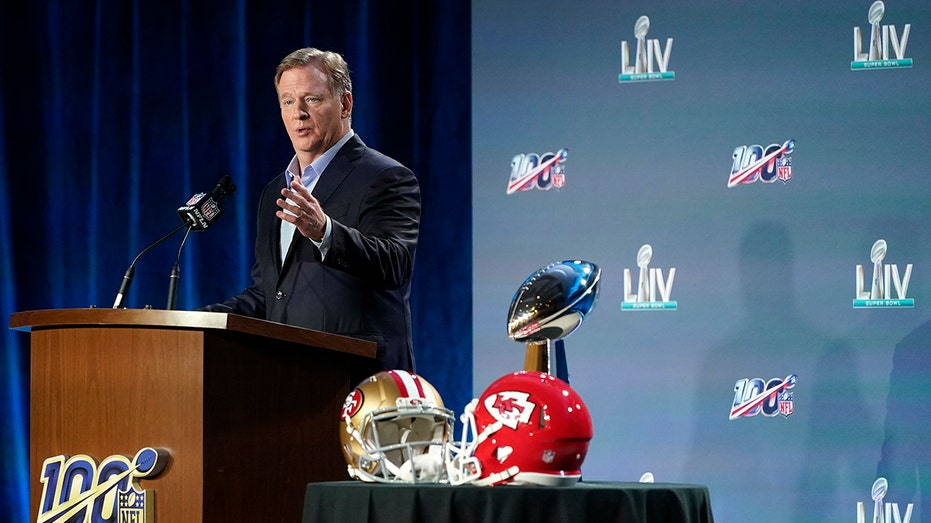 GET FOX BUSINESS ON THE GO BY CLICKING HERE
Both Amazon and Twitter have signed deals to livestream NFL content in the past few years.
"We make it easy for people to engage because we want the broadest number of people to watch," Goodell said.