NFL Commissioner Roger Goodell addresses potential retirement
Goodell has served as the NFL's commissioner since 2006
Even after nearly 15 years in the NFL's most scrutinized leadership role, Commissioner Roger Goodell said Wednesday he has no plans to step aside.
Goodell has served as the NFL's commissioner since 2006. During his annual pre-Super Bowl "state of the league" press conference, the 60-year-old executive was asked whether he would consider his job accomplished once the NFL secures a new labor deal and fresh media rights contracts in the next few years.
"I haven't thought about retiring. It's not on my agenda," Goodell said. "We have too much to do and I think too many great things are happening in this league right now."
WHY SUPER BOWL GATORADE BATH IS WORTH MILLIONS TO SPORTS DRINK BRAND
Goodell's tenure as commissioner has been marked by contrasts. Under his watch, the league has steadily increased its annual revenue, which reached an estimated $16 billion in 2019.
However, Goodell has also drawn widespread criticism for his handling of several major issues, including the NFL's efforts to combat concussions, acts of domestic violence committed by players and national anthem protests by former NFL quarterback Colin Kaepernick and other players.
SUPER BOWL 'RADIO ROW' TO INCLUDE COLLEGE STATIONS DESPITE STEEP COST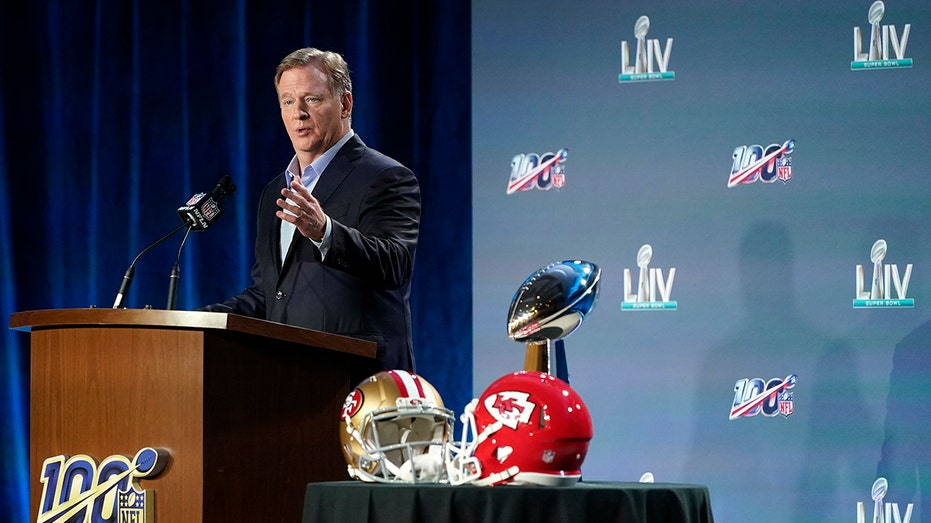 Goodell's future as commissioner was in doubt as recently as 2017, when he and the NFL's 32 owners engaged in contentious talks on a contract extension. Dallas Cowboys owner Jerry Jones emerged as a key opponent during the negotiations.
GET FOX BUSINESS ON THE GO BY CLICKING HERE
Eventually, the talks yielded a compromise. In December 2017, Goodell signed a five-year contract extension worth $200 million, according to multiple reports. He has earned roughly $300 million in salary since becoming commissioner in 2006.
Goodell said that when he does decide to step down as commissioner, a smooth transition to his successor will be a "core part of the process."
"At some point, I am going to retire," he added. "That day is probably closer than it was yesterday. I'm not focused on that at all. I'm 100 percent committed to this job."
CLICK HERE FOR MORE SPORTS COVERAGE ON FOXBUSINESS.COM