Small business optimism sinks in April to lowest level in a decade
Small businesses struggling to hire workers amid ongoing shortage
Small business sentiment fell in April to the lowest level in 10 years, reflecting fears over the near-term economic outlook, persistent worker shortages and chronic inflation. 
The National Federation of Independent Businesses (NFIB), a Tennessee-based association of small business owners, said its Small Business Optimism Index sank to 89 last month, a 1.1 percentage point decrease from March. That marks the 16th straight month of readings below the 48-year average of 98 and the lowest reading since January 2013. 
Small businesses are also pessimistic about the future: The share of owners expecting better business conditions over the next six months fell two points to a net negative 49%. 
Worker quality continued to pose the biggest threat to small businesses in April, as historically low unemployment and rapid wage increases made it harder for the owners of these firms to compete with big companies and hire employees. About 40% of small business workers reported raising compensation last month, while 21% plan to increase wages in the next three months.
DEBT CEILING DEADLINE IS CLOSER THAN PREVIOUSLY EXPECTED - HERE'S WHY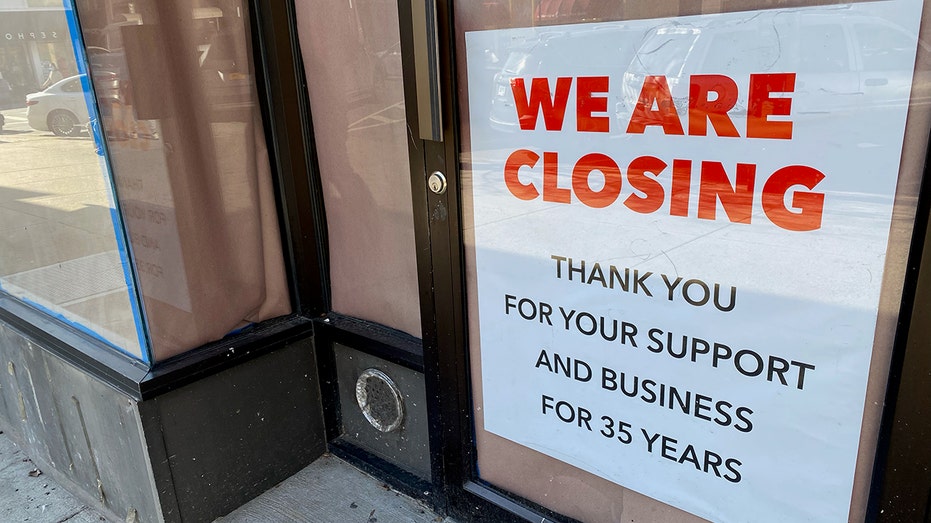 About 9% of owners cited labor costs as the top business problem – compared with 24% who identified labor quality. 
"Optimism is not improving on Main Street as more owners struggle with finding qualified workers for their open positions," said Bill Dunkelberg, NFIB chief economist. "Inflation remains a top concern for small businesses but is showing signs of easing."
At the same time, stubborn inflation remains a top risk for small businesses, with 23% citing it as the biggest problem. 
FED RAISES INTEREST RATES A QUARTER POINT, HINTS AT POSSIBLE PAUSE
Inflation showed welcome signs of cooling in March, according to Labor Department data released last month. However, core prices pointed to strong underlying price pressures that are still bubbling beneath the surface. The consumer price index remains about three times higher than the pre-pandemic average, underscoring the persistent financial burden high prices have placed on millions of U.S. households and small businesses. 
The NFIB survey comes just one day before the release of new consumer price index data, which is expected to show the growing stickiness of inflation. Economists surveyed by Refinitiv expect that inflation rose 0.1% from the previous month and 5% from the previous year, more than double the pre-pandemic average.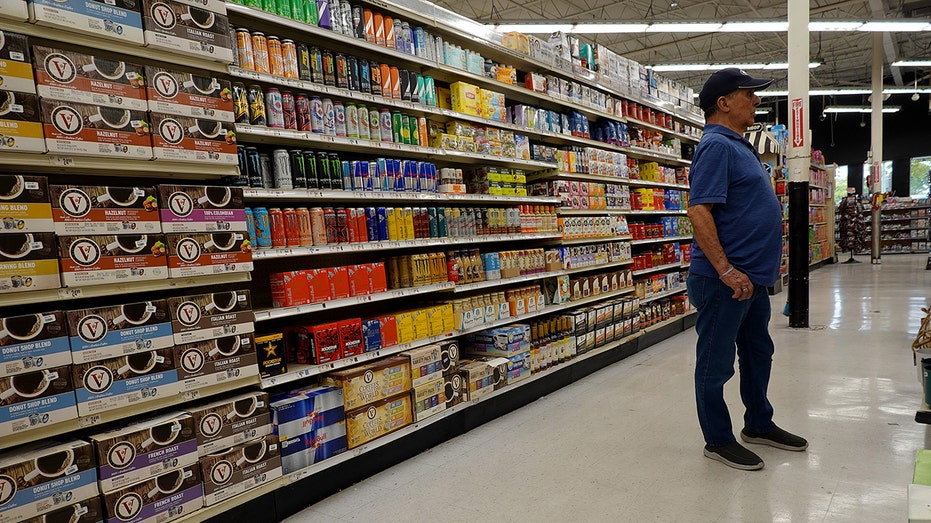 More concerning is that economists expect core inflation – which excludes the more volatile measurements of food and energy – to increase 0.4% for the month and 5.6% from the previous year. 
Although the small business survey hinted at an impending slowdown this year due to higher interest rates and tighter credit conditions, businesses reported little difficulty in accessing credit – a welcoming sign. 
CLICK HERE TO READ MORE ON FOX BUSINESS
Thirty percent of small businesses reported that all of their credit needs were met, an increase from the previous month. Just 6% said their last loan was more difficult to acquire than before a spate of bank collapses, also a decline from March. 
When credit conditions tighten, banks significantly raise their lending standards, making it difficult to acquire a loan. Borrowers may have to agree to more stringent terms like high interest rates as banks try to reduce the financial risk on their end. Fewer loans, in turn, would lead to less big-ticket spending by consumers and businesses.